Note: This post will be updated from time to time
Hawker center is the other name for neighborhood food court, coffee shop, that are not in the mall, in Singapore.
Sims Vista Market
When I started working in Singapore at Citylife Advertising, the office is located at Sims Drive. The area, despite being famous for so many foods along Geylang road on the other side, I didn't have so many choices but to patronise Sims Vista Market.
After some months of trying almost all the food there, I told my self to just looping some good dishes over and over again, and I am satisfied enough, because these are really nice dishes!
Xin Hua Fried Bee Hoon
This is probably the best, best fried bee hoon I've ever tried when added with the chili! I later found out that Putien restaurant sells a similar dish but I can argue that this is really as good as restaurant quality.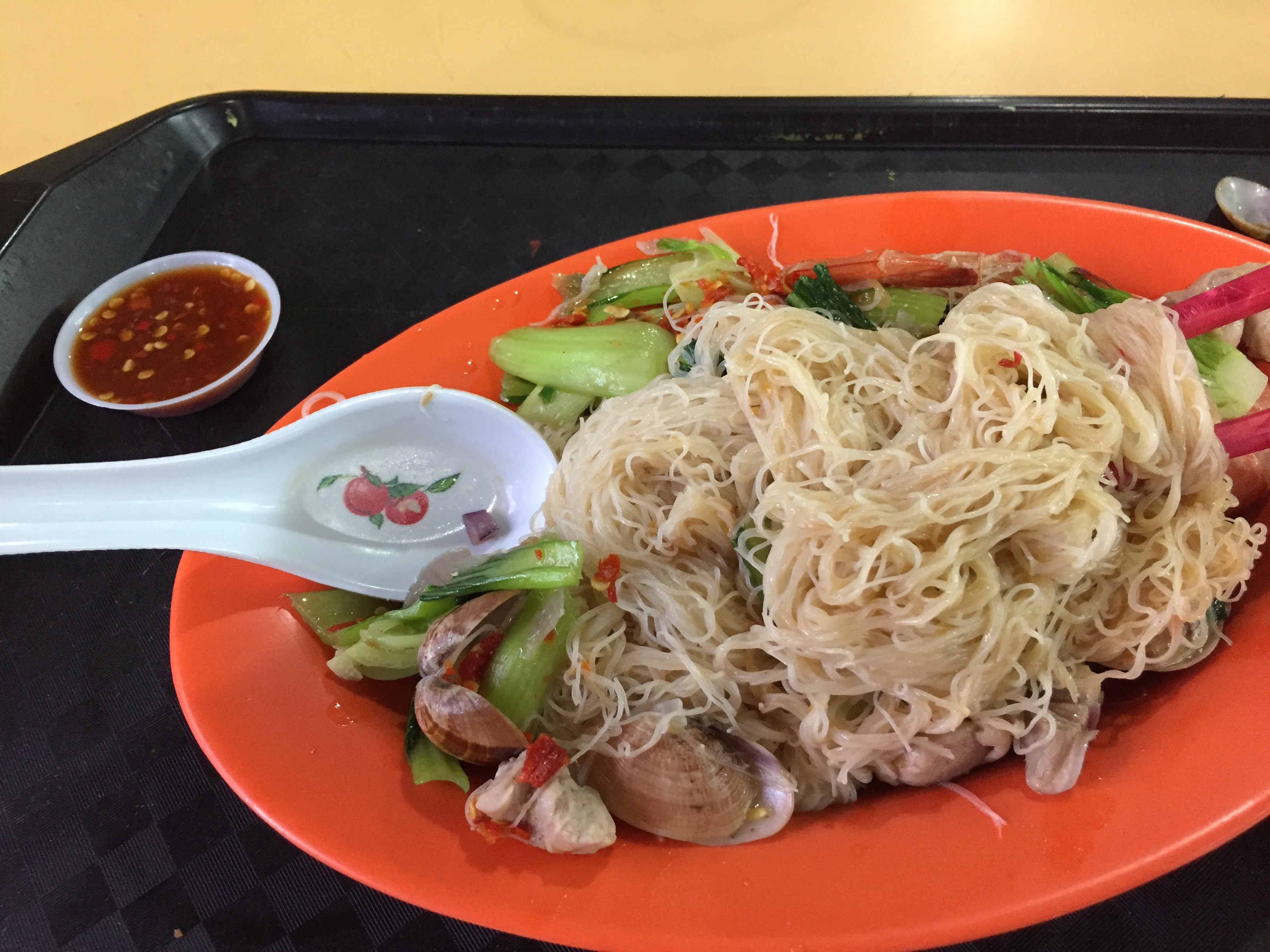 An old aunty and uncle are selling the dish for $4.00. They couldn't really speak English and I had a funny interaction with them at start. But after a while, she knows that I like their food a lot ☺️. The shop name in Hanyupinyin is He Xing Ban Mian Zhi Jia!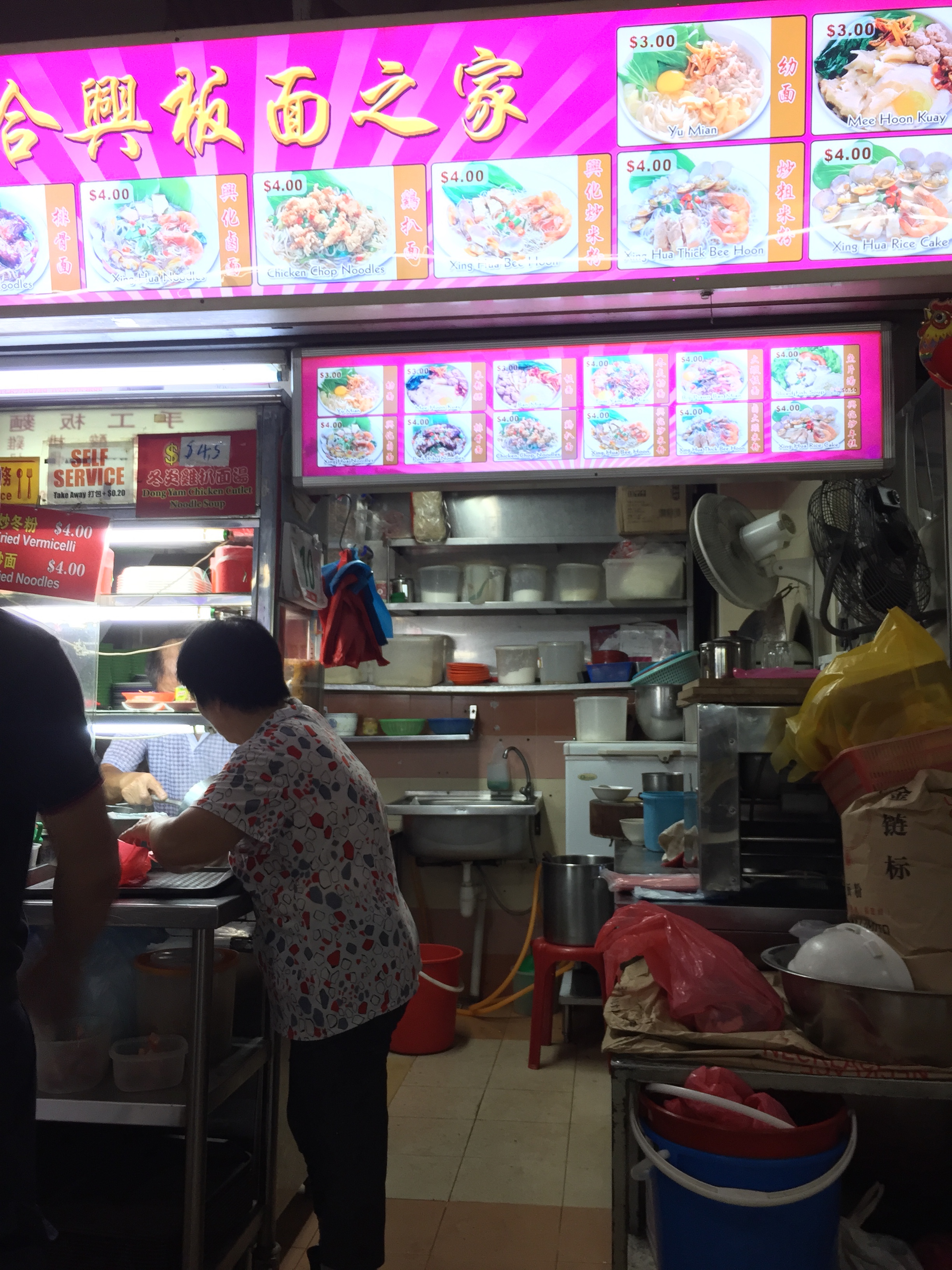 Update: I found a review by Miss Tamchiak here
Circuit Market
Now this is truly the most favorite yet comfort food I'm always craving after swimming. A warm bowl of fish soup! Todate, I've not found any better fish soup elsewhere! The aunty regards me as her Indonesian friend (she'd say it in Chinese).
What makes it very special is her chili composition. There's soy beans in it!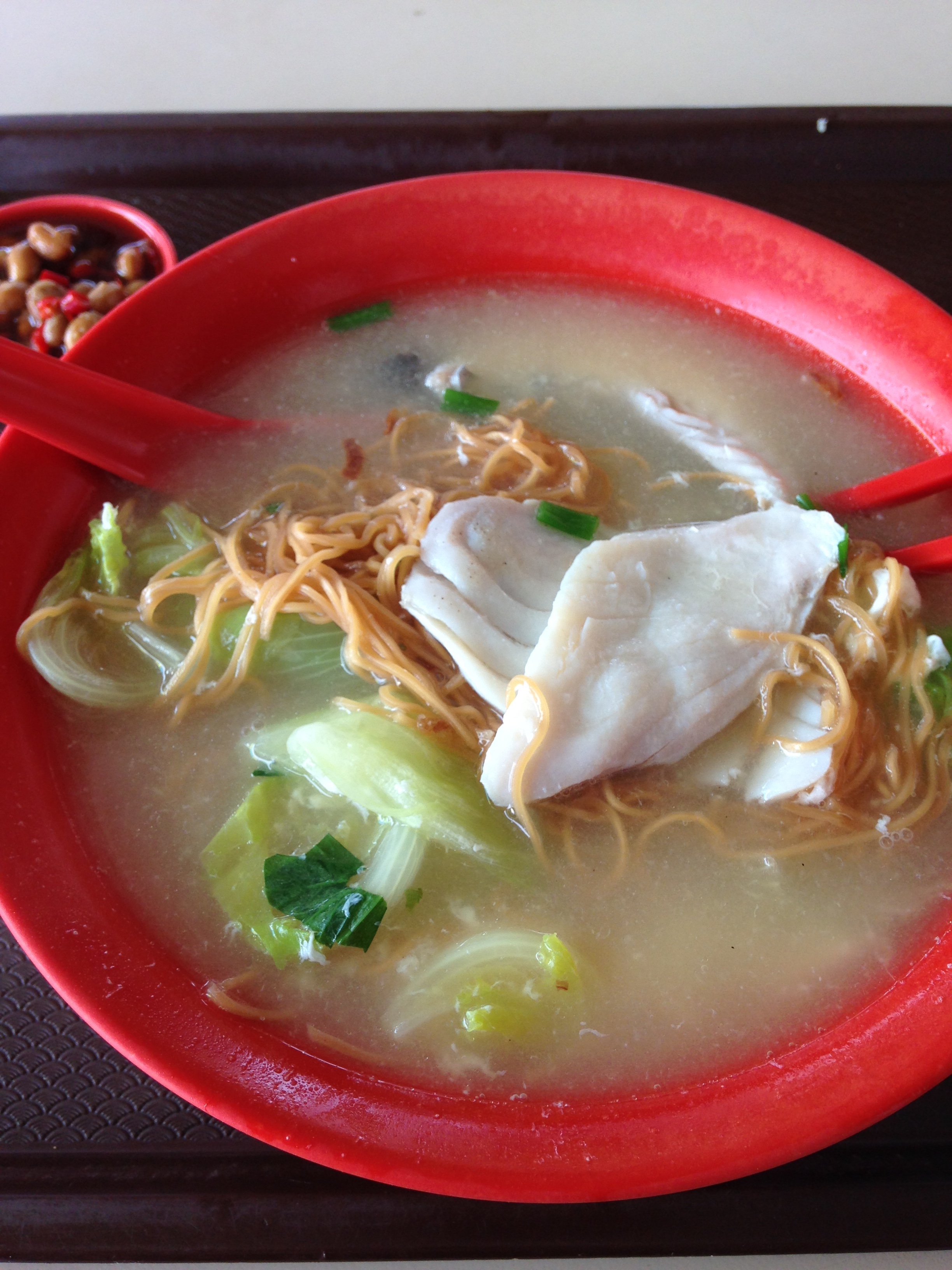 I visit her shops after swimming at Geylang swimming pool every week. Yong Lai Fa Ji Shu Shi, yep that's the name!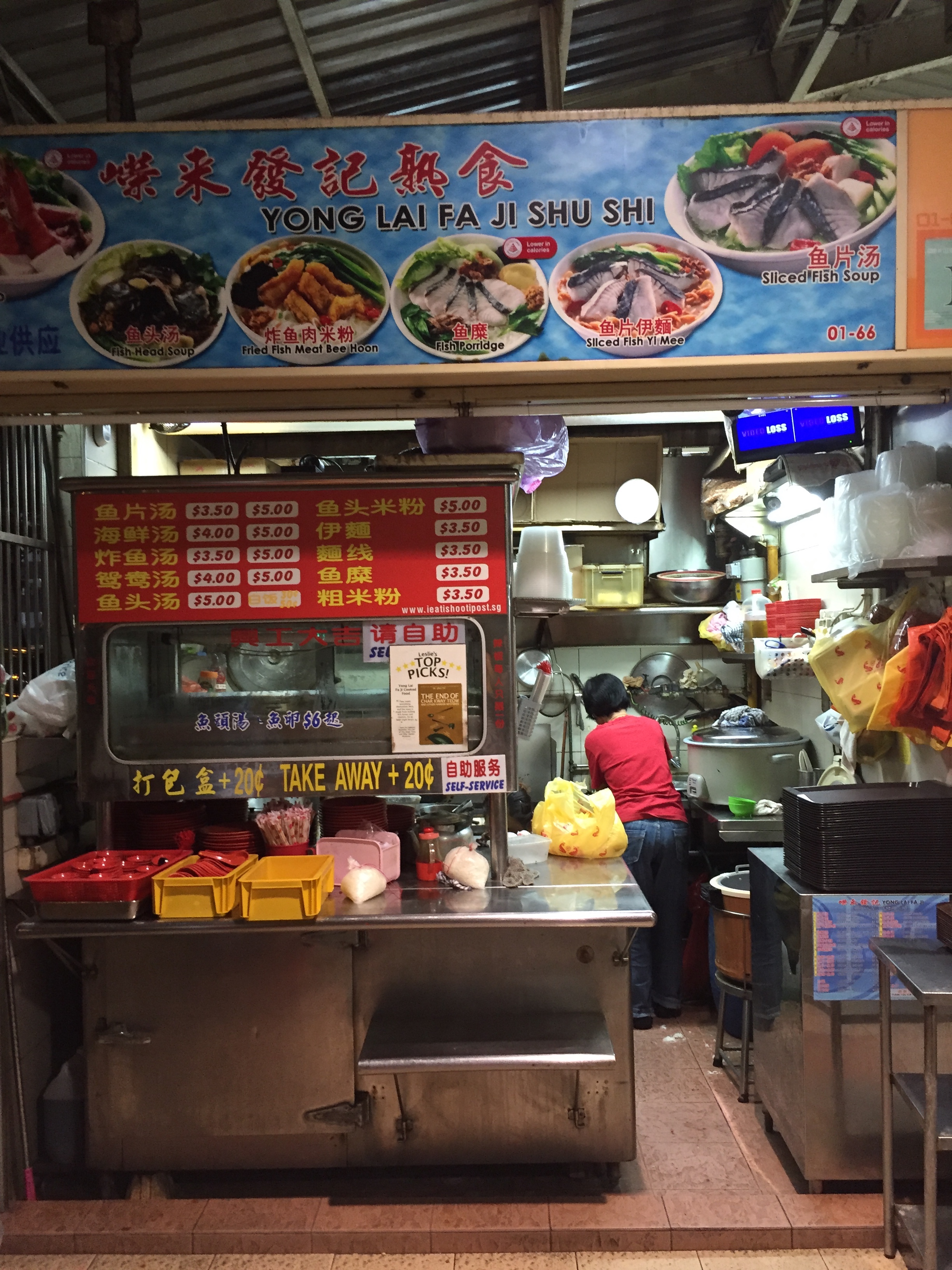 Let me add one more photo of the dish. I always treasure each bowl that she cooks for me. I get to know her shop thanks to a review from iEatiShootiPost, and for my reference, he definitely has eaten a lot of fish soups from many other places 😅, check out the entire list.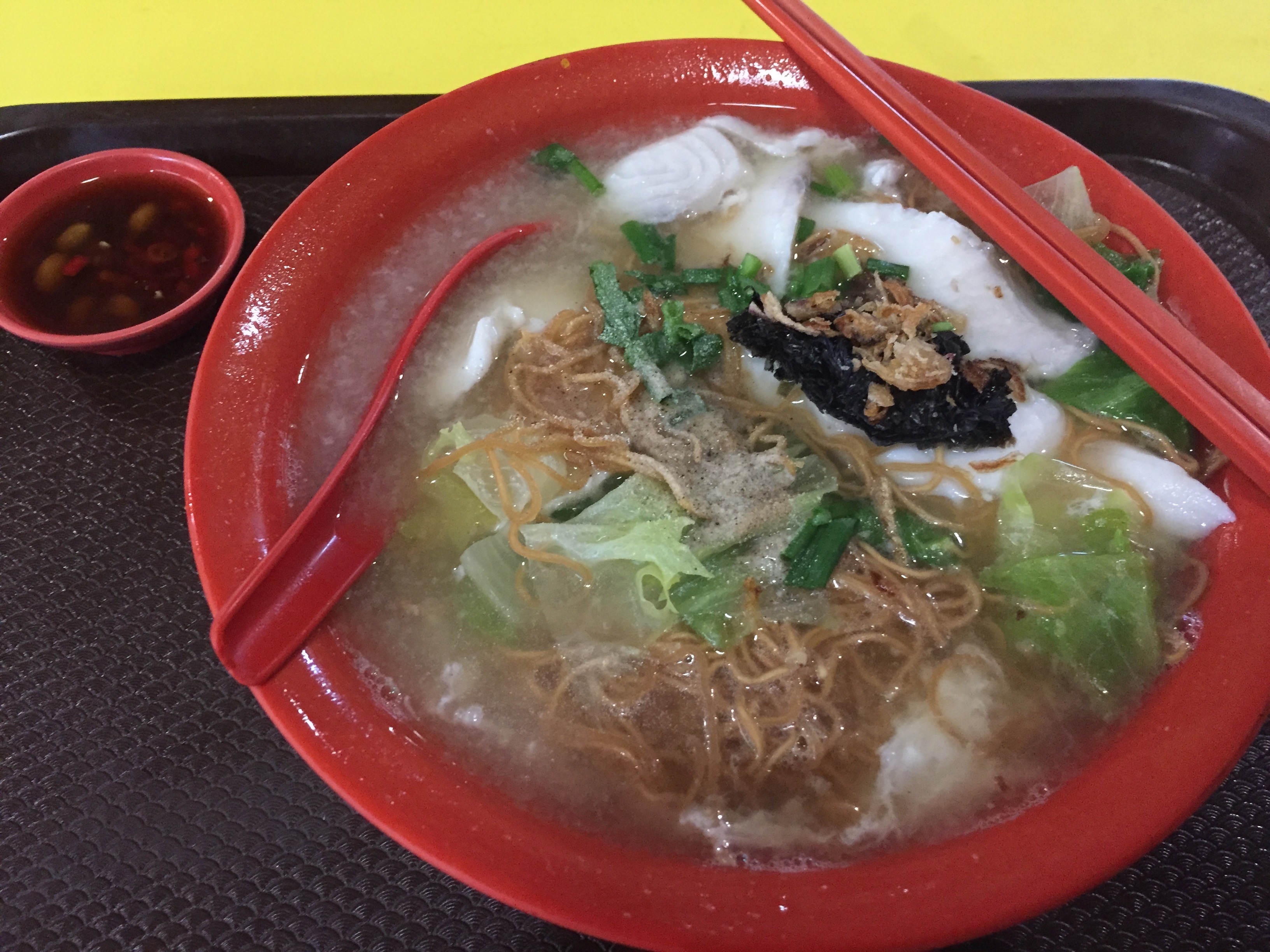 Other places?
I haven't been staying a lot places in Singapore, actually … it's always been around Sims Avenue for the past 4 years! Even when visiting a different neighborhood, there aren't many shops which food leave such a memorable food taste (not even a michelin star hawker stall such as Tian Tian chicken rice!)
Perhaps, when I get to move to another area, this list will be updated again 😎.
comments powered by

Disqus