Warning! This is quite a lengthy blog post full of pictures from my recent trip to Taipei.
It was a great idea to stop by Taipei on the way to Houston 🛬!
When I knew that we're going to US again, I'm happy to plan a stop in Taipei for a few days (since Dora is also stationed there for a while) before heading over to Houston. And EVA Air is just perfect to accomodate my plan. Let's go for a recap!
Upon arrival, I just need to take Metro train to City Hall station. I had to buy a purple coin and on board the train, very easy. The train is not crowded around 7pm and it's very clean. I'm very impressed! City Hall station is super huge that I got lost just to meet Dora. In turn, I walked a lot while dragging my luggages and this huge thing is perhaps, the biggest vending machine I've ever seen.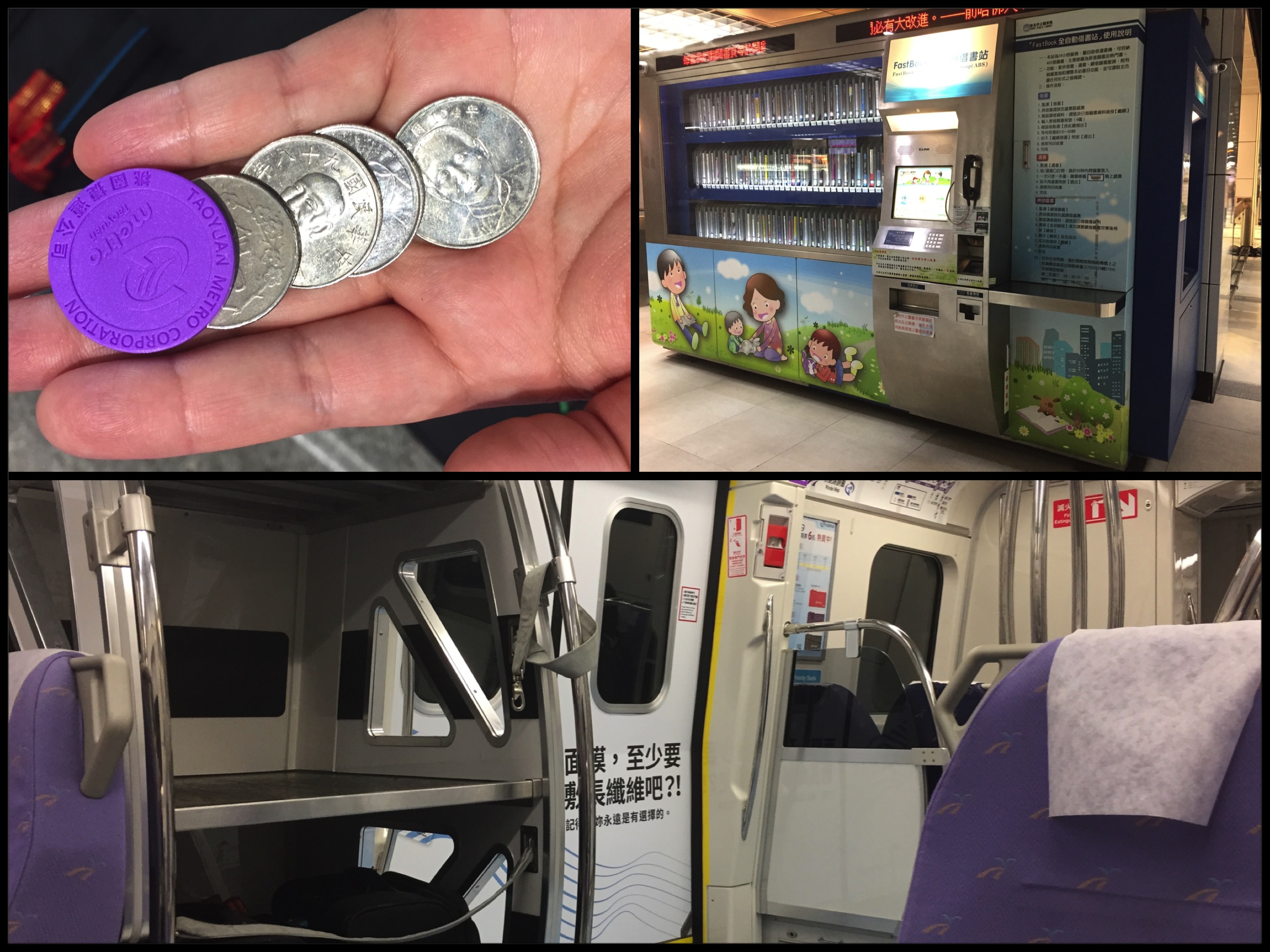 The next morning, despite drizzling, Dora just want to jog already … we went out at 6am scouting a river.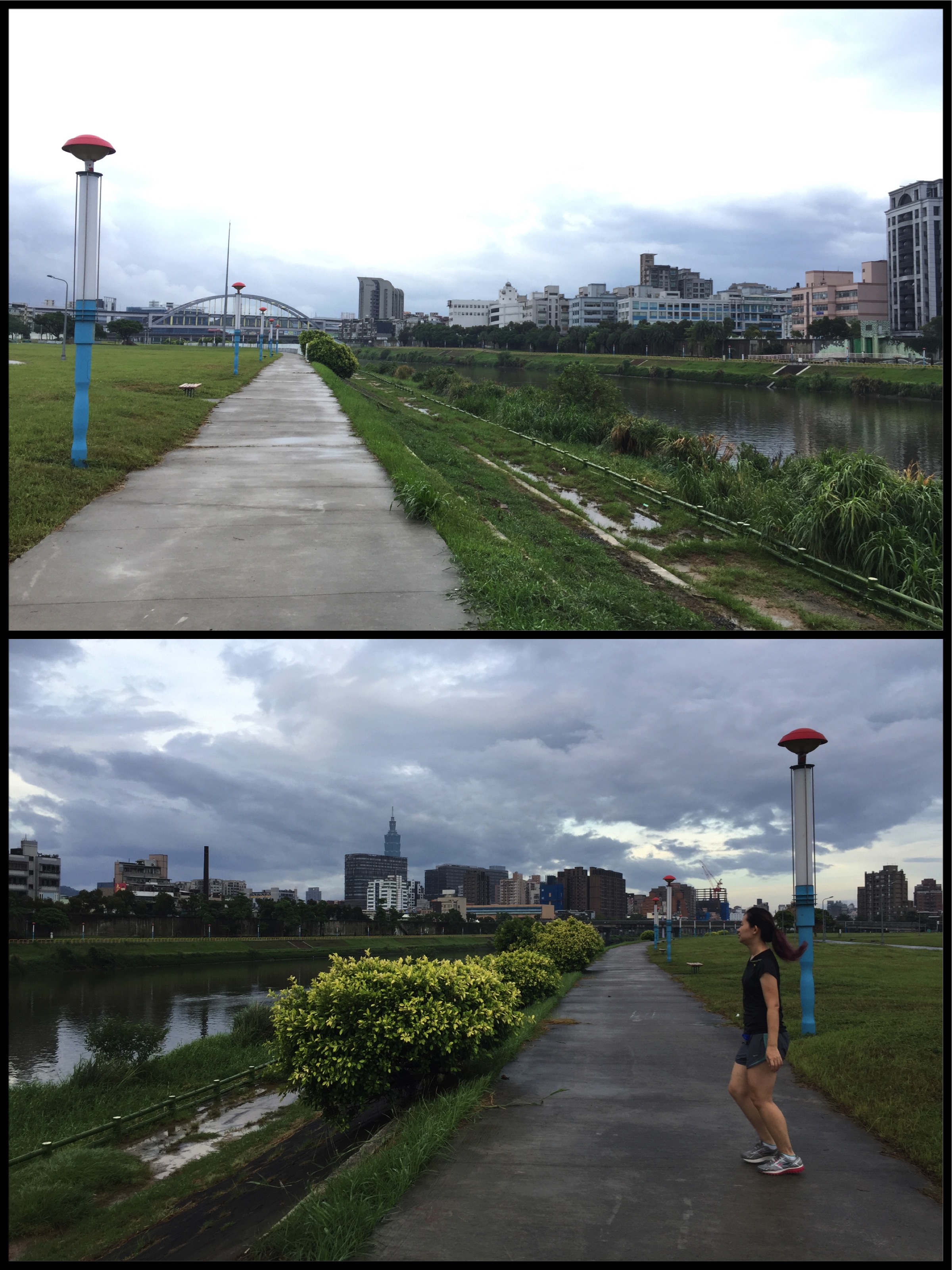 After shower, we head to Starbucks at Taipei 101 as Dora made a reservation via phone successfully yesterday! We need to spend a certain minimum amount here (I forgot how much). The view is very nice, however, as I gaze far, it's somehow clear that almost every building is either white, black, grey, or dark color! You'd notice that red colors one are temple. It's a color-less city.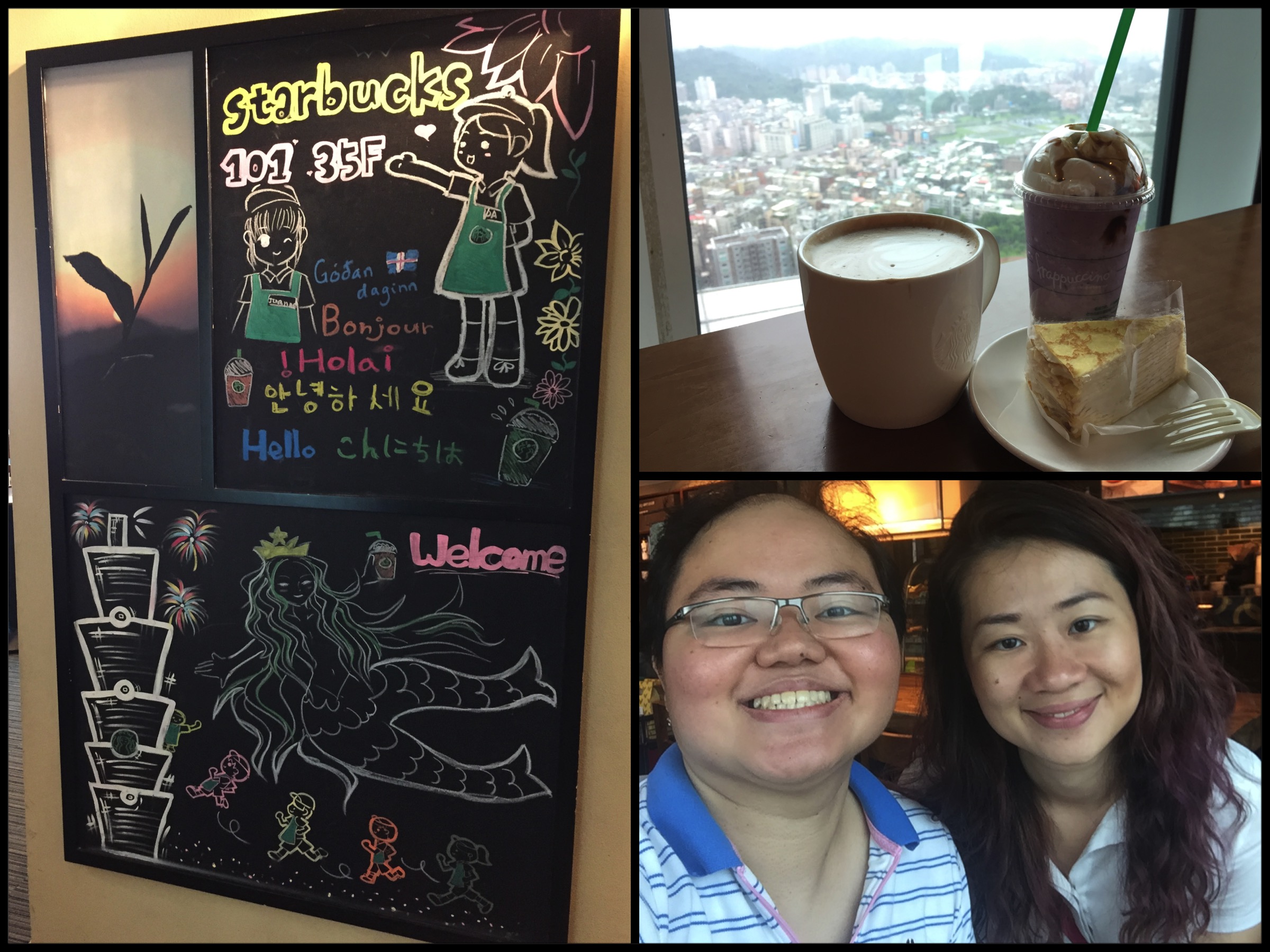 And of course, a pose in front of the building. Ah, Dora told me that there's a pendulum inside it, but we didn't check it out.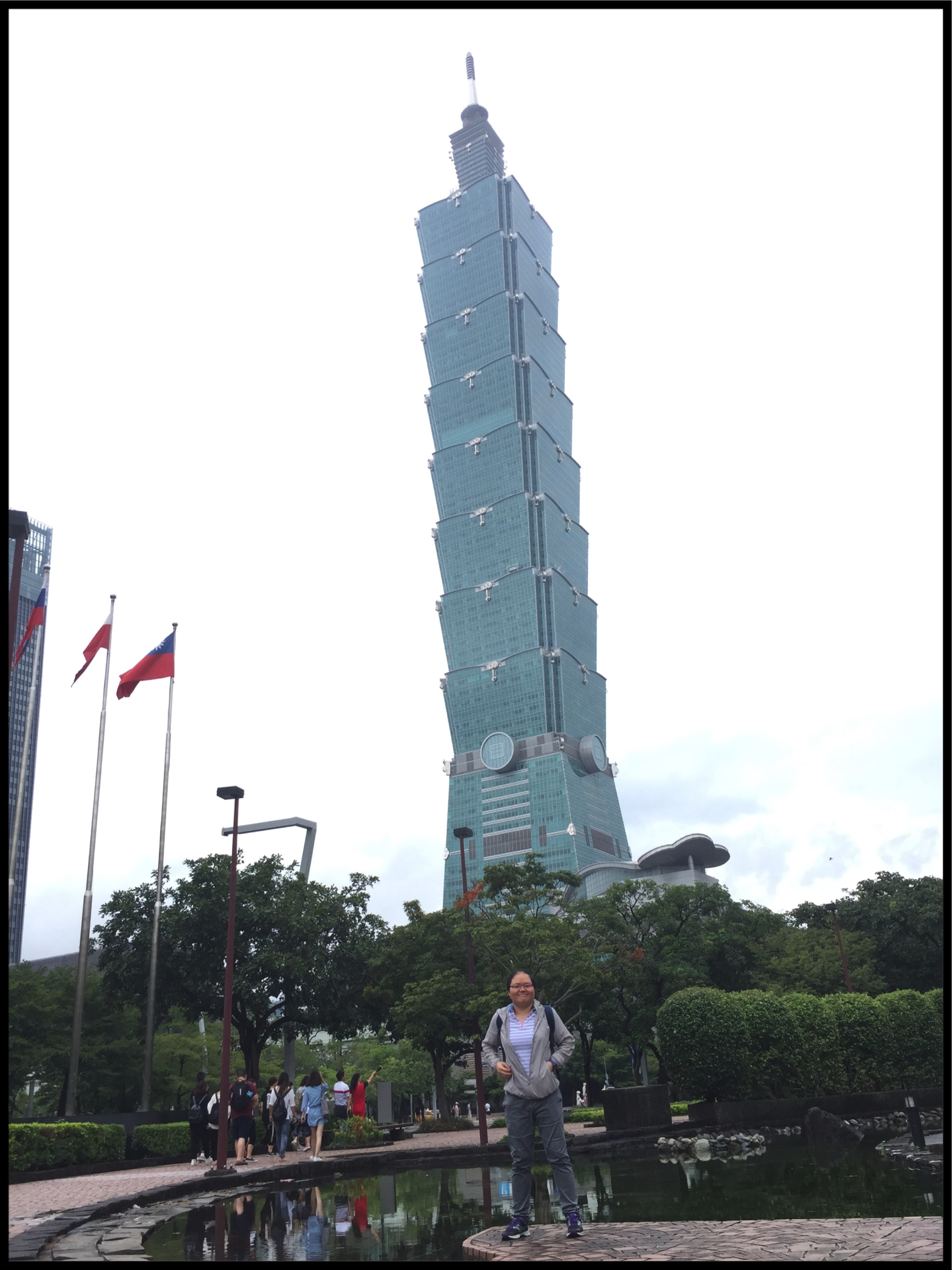 Then, we walk to visit this place … uhh was it Chiang Kai Sek memorial building?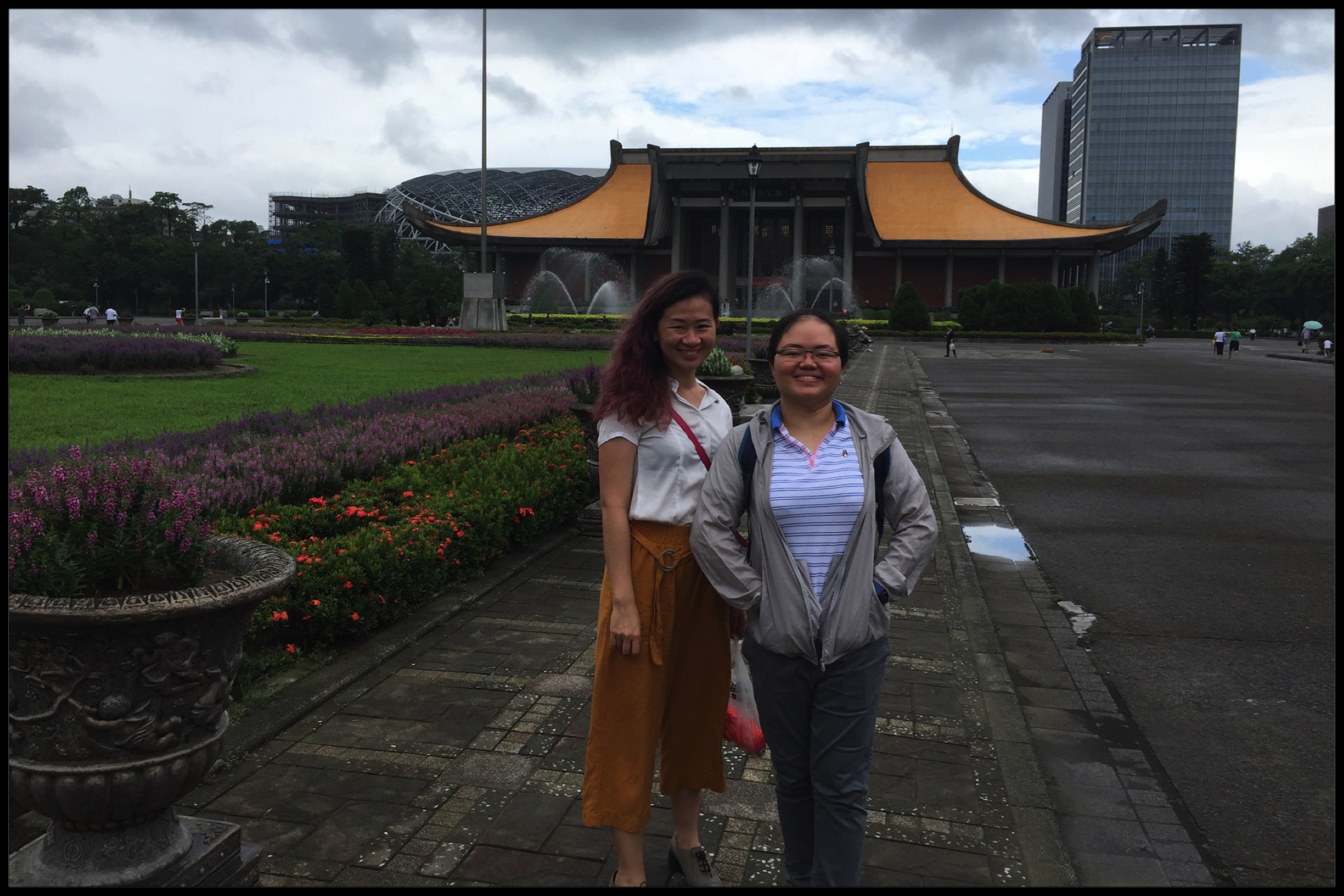 Suddenly it was raining and we had to buy an umbrella from this shop called Ma Ma umbrella! I want to praise this umbrella brand called Joy Heart, it's very unique and different than any other brand I've seen. The hinges are made of plastic, making the umbrella's joints flexible.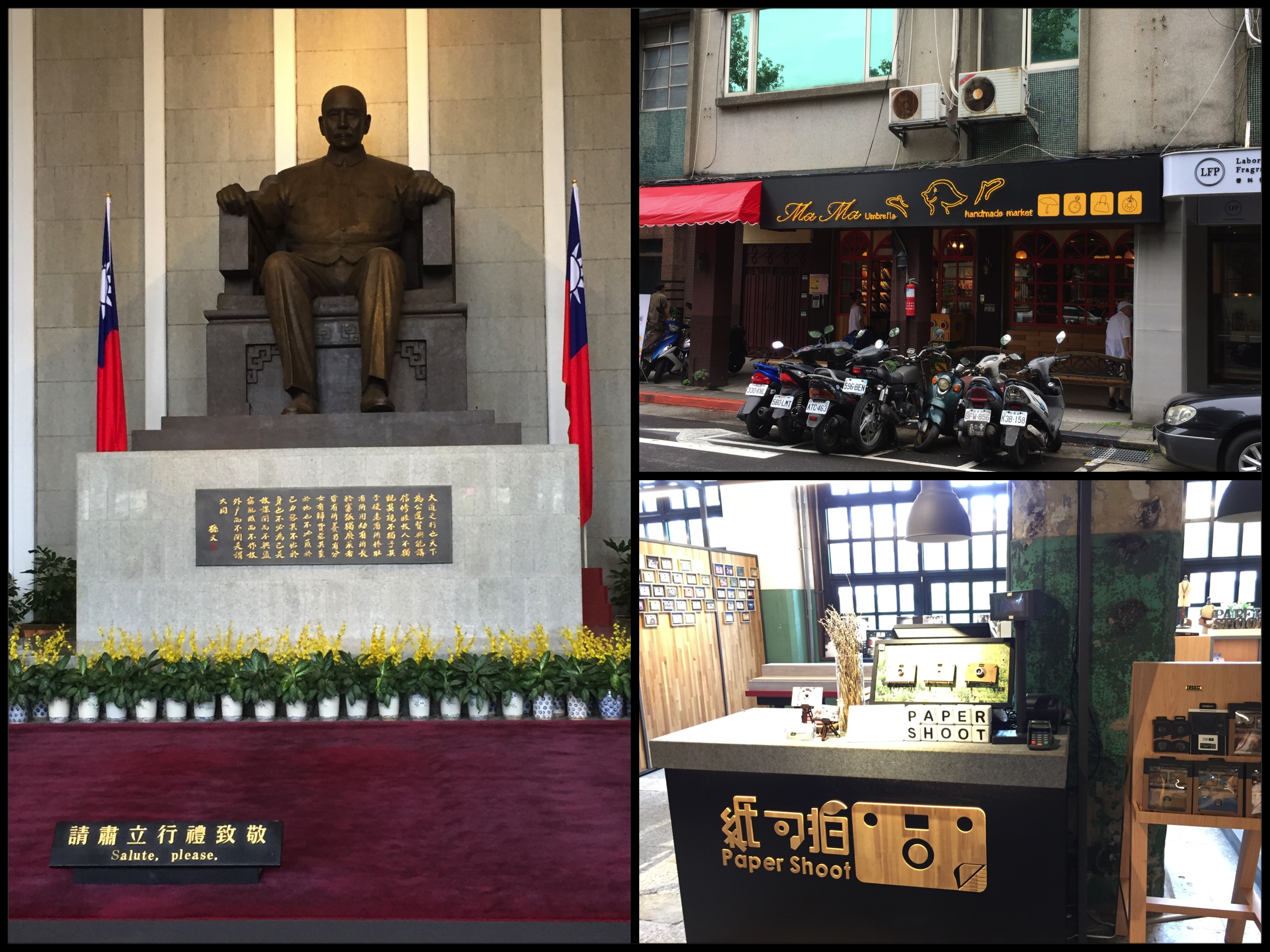 To escape the rain, we entered Taiwan Design Museum where there are a lot of indie craftsmen and craftswomen selling their products. From paper to camera enclosure made of wood, they're so pleasing to eyes.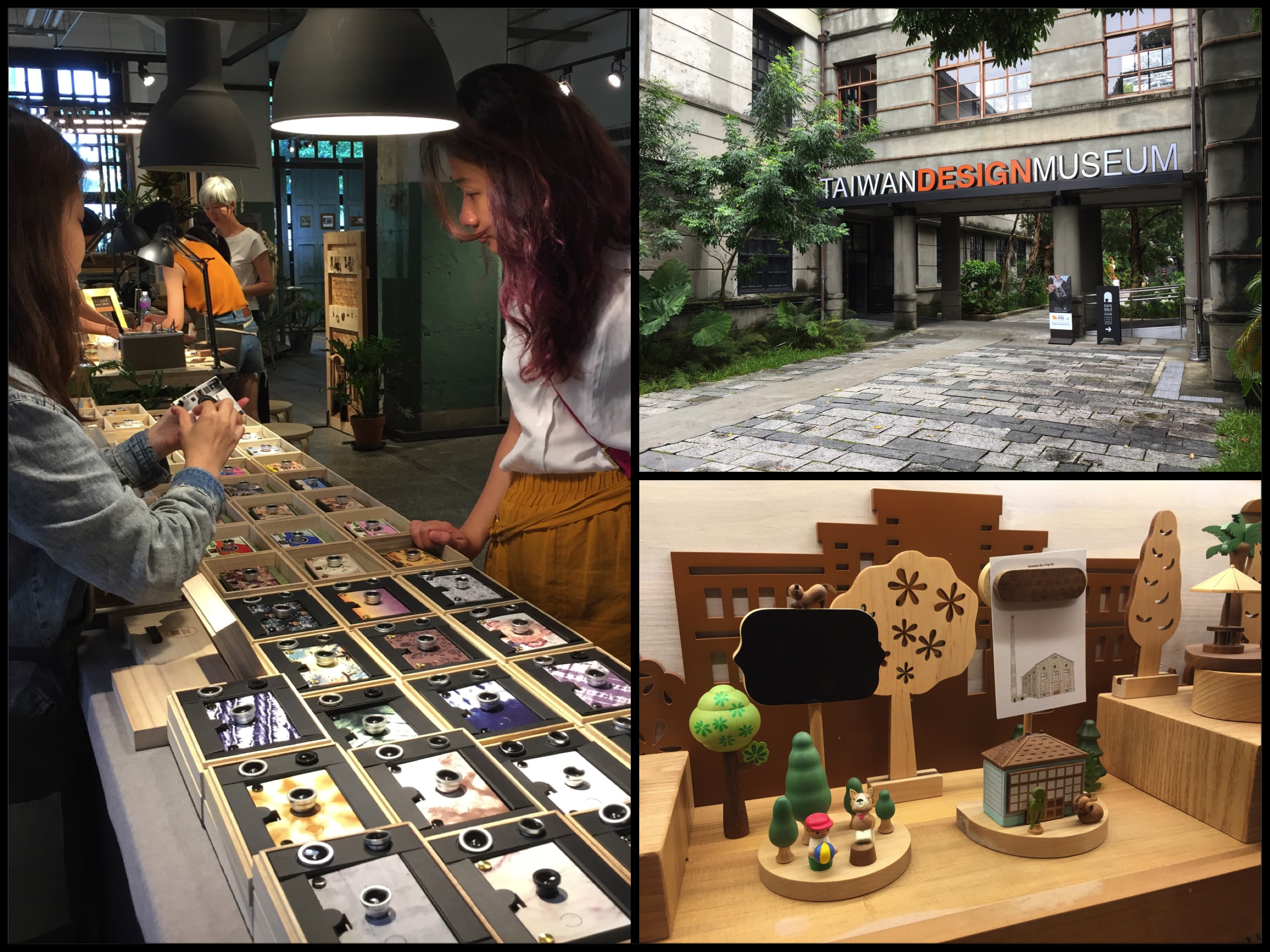 The day is still long! It's time to hunt some tasty beef noodle! Dora brings me to this place (erghh sorry I can't read Chinese).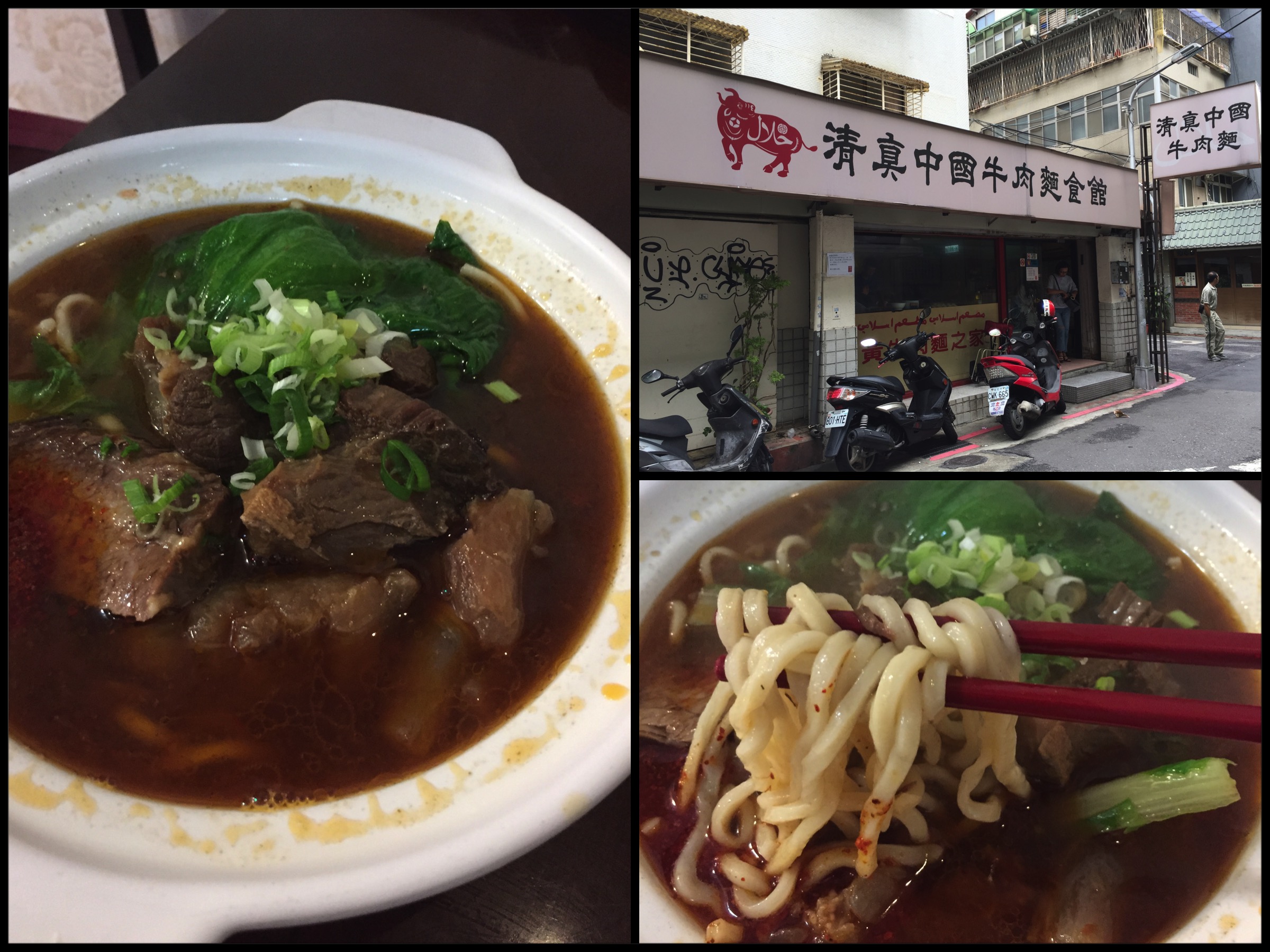 One is not enough, we walk a bit and eat another bowl from this restaurant called Pin Chuan Lan. This is in my opinion, tastier.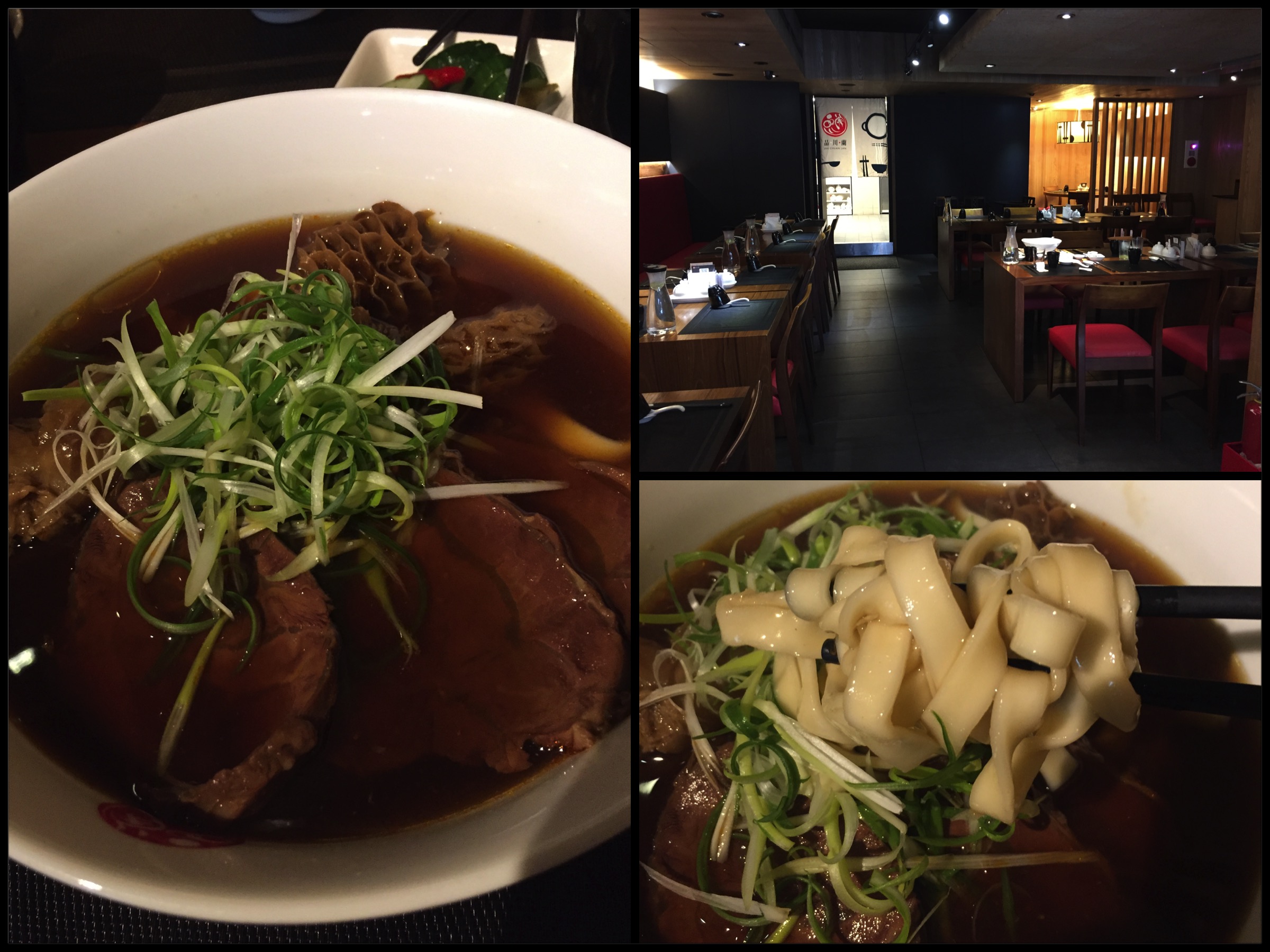 Night is coming, we stroll along some shopping street (again, I forgot the area)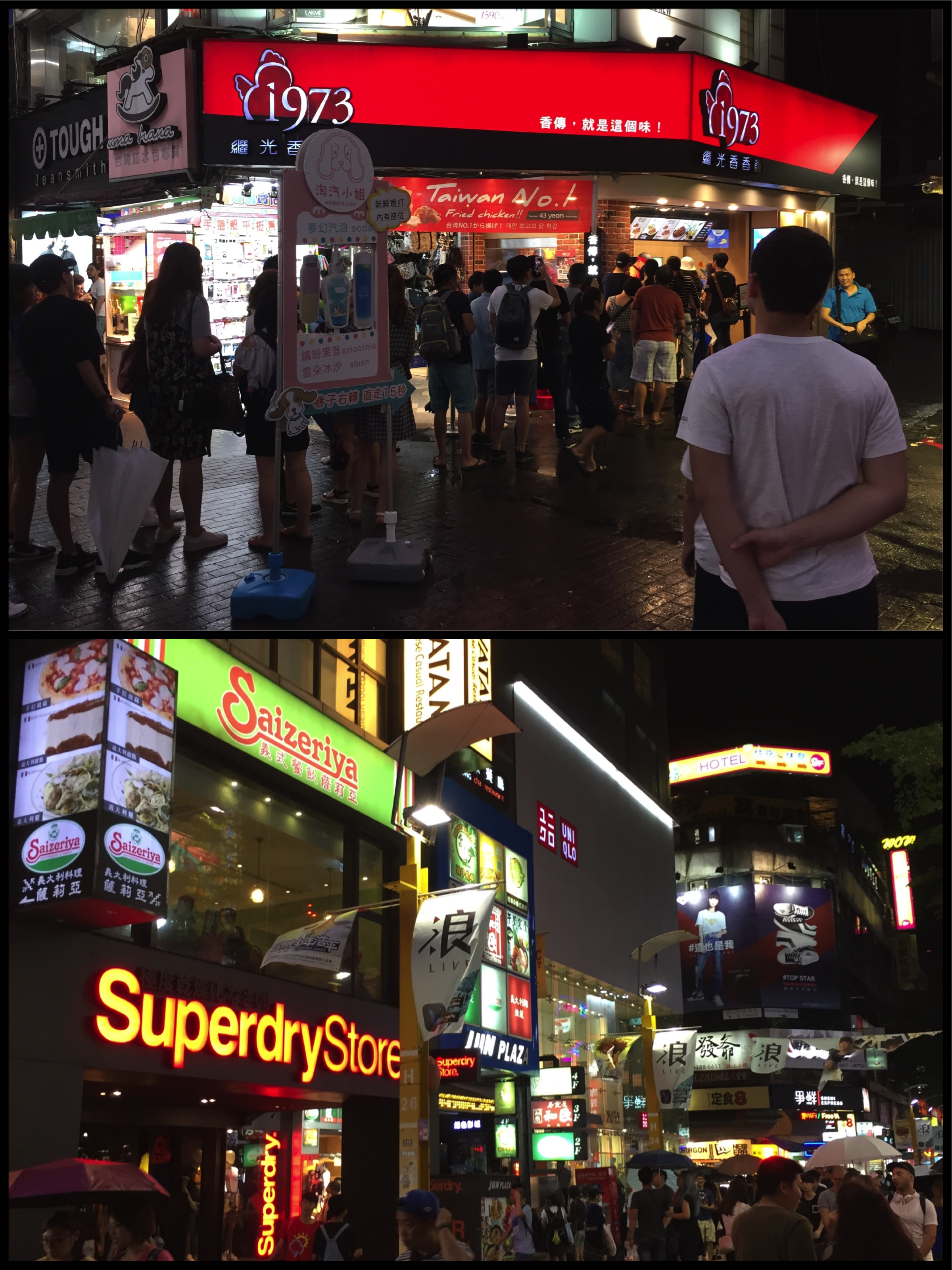 And then, we stumble upon a really long queue for this warm bowl of meesua called Ay-Chung Noodle. It is soo delicious! When I try to dig, turns out that there are cuts of pig organ inside 🙄 yuck, i don't eat pig organ! But it's still delicious haha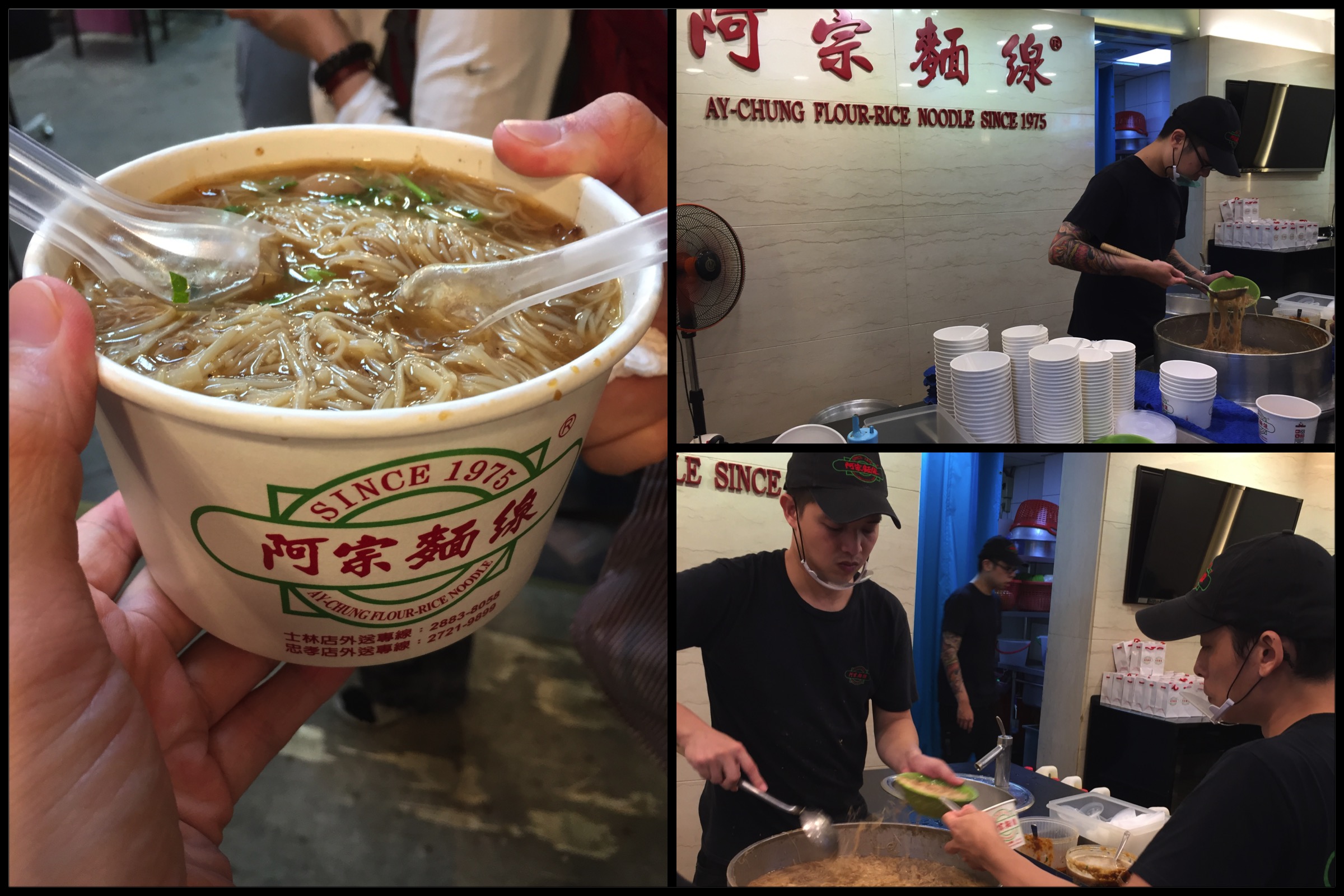 Next, obviously, we need to get some fried chicken!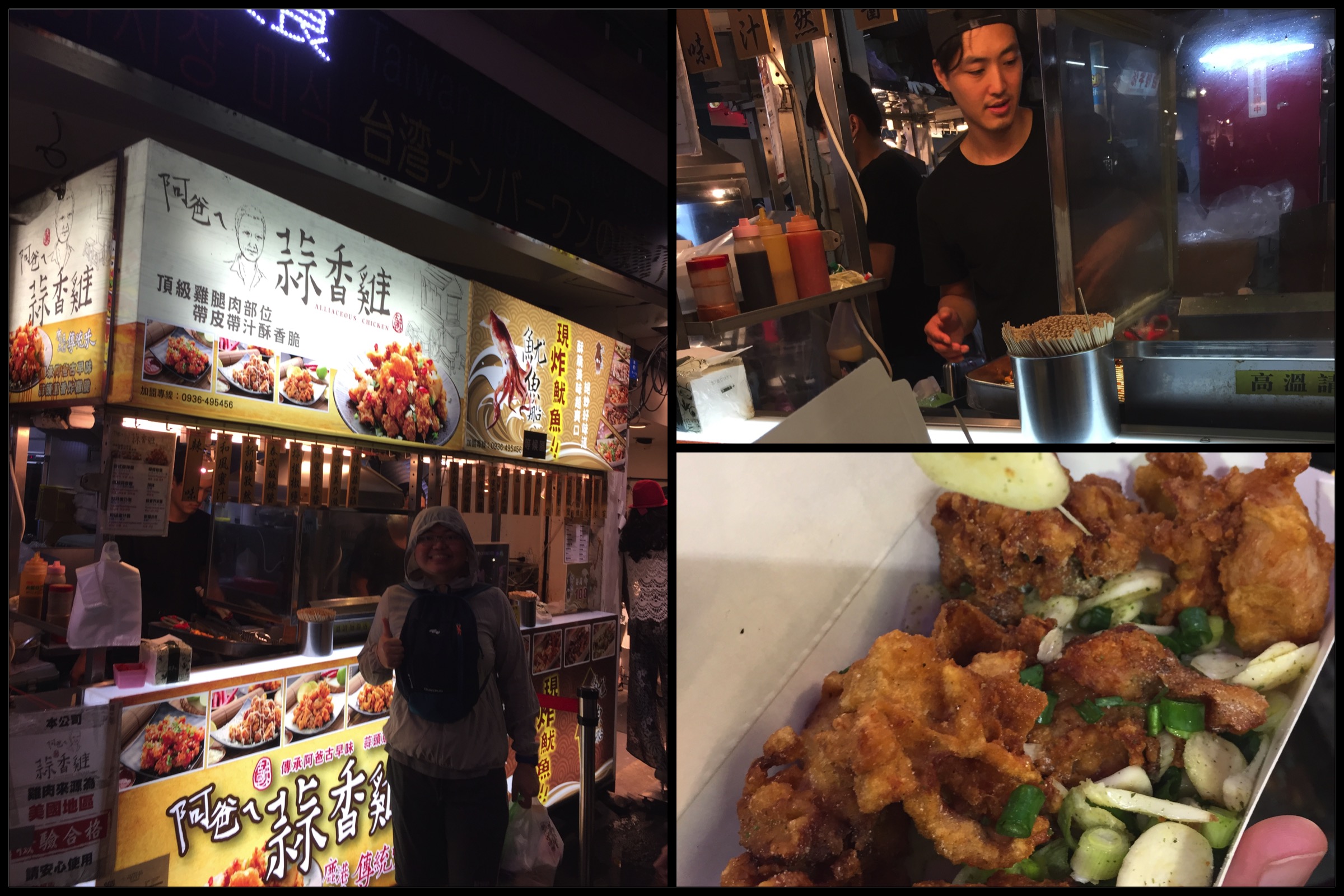 In one of the store, oh maaan … suddenly it feels nostalgic, seeing Vic Zhou from F4 band …. so old school haha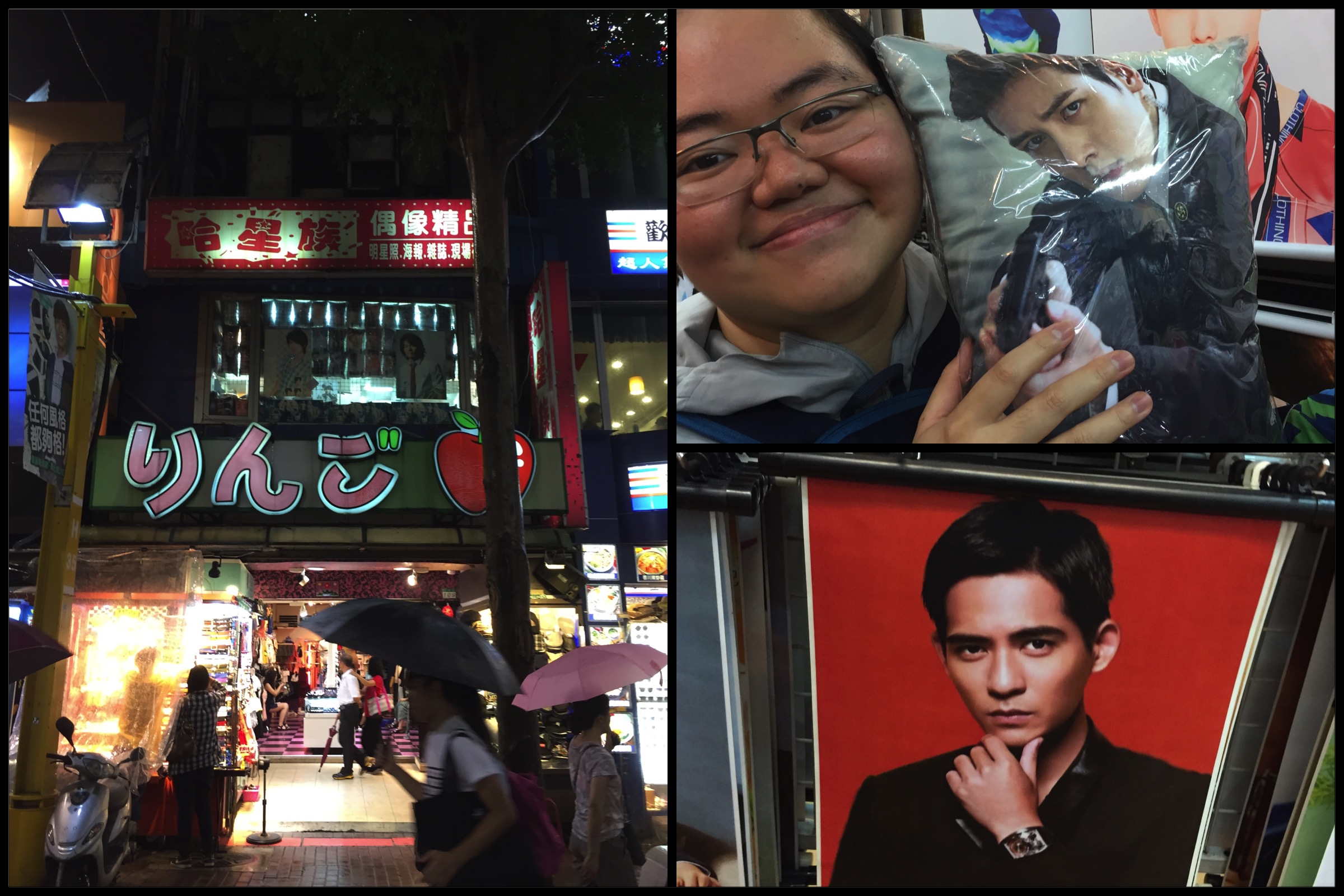 The second day, Dora had registered us to join Taipei Free Walking Tour. Is it really free? Yes! Their bus really came and pick us up at 9.15am sharp! There are different types of tour, food, city, but Dora signed up for a hiking one. Little did I know, this requires quite a stamina!
The bus brought us to a highland area called Bishan-yan. It's an old, heritage temple.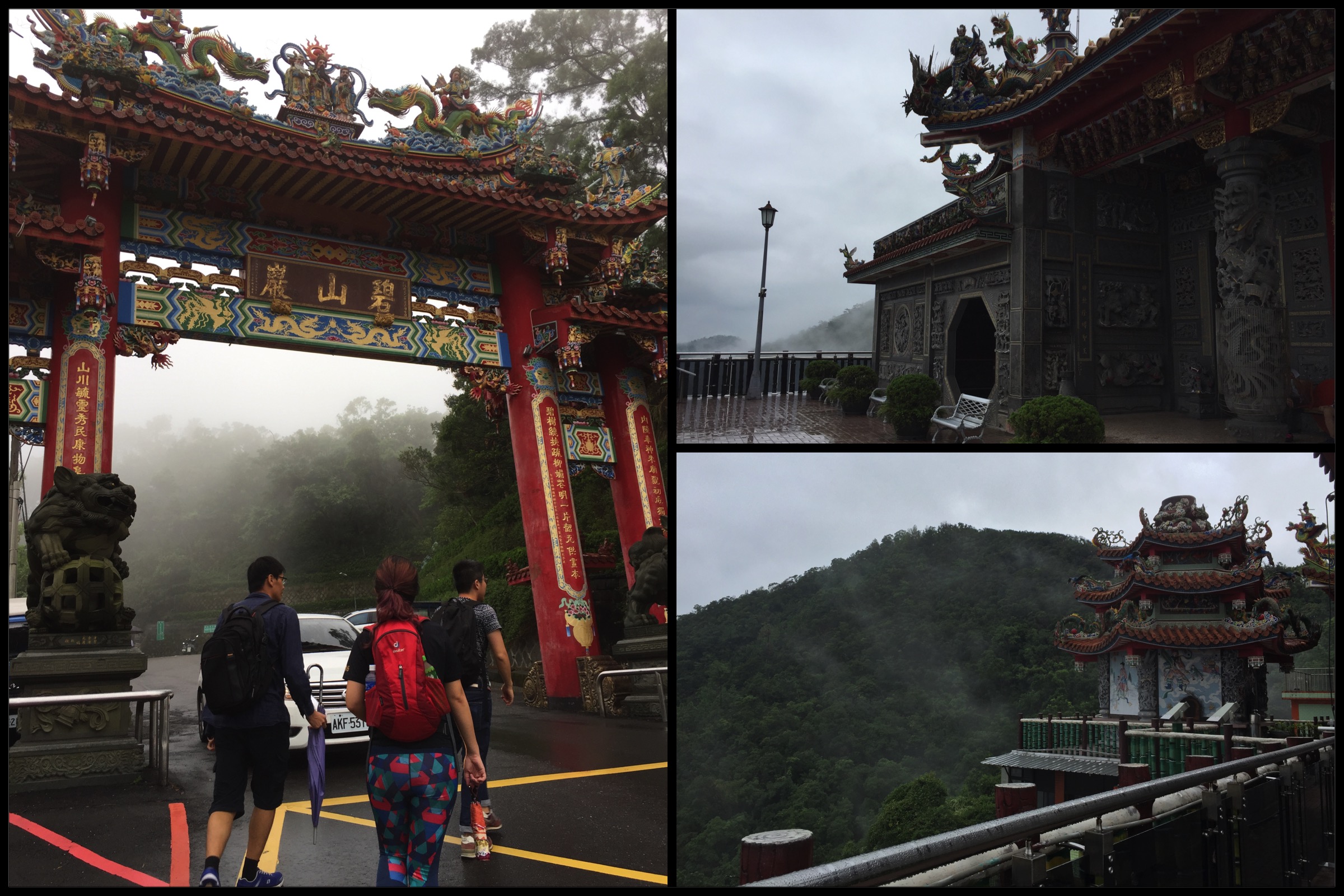 You can see Taipei views from the temple too. From that temple, there is a route to mount Zhongyong. However, it felt like endless stairs!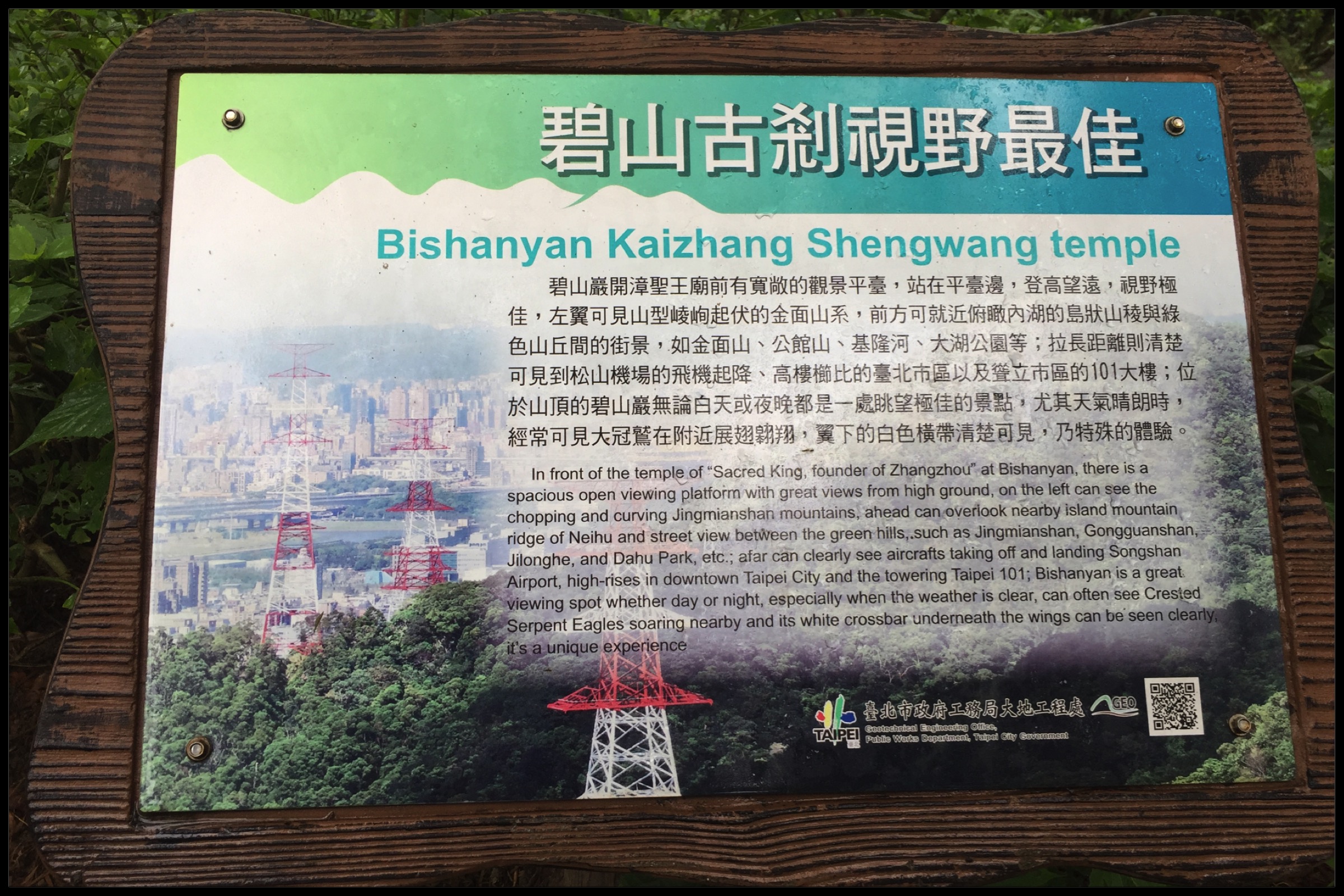 And, actually, this route is a path towards another heritage place where a statue of President Chiang Kai-shek resides.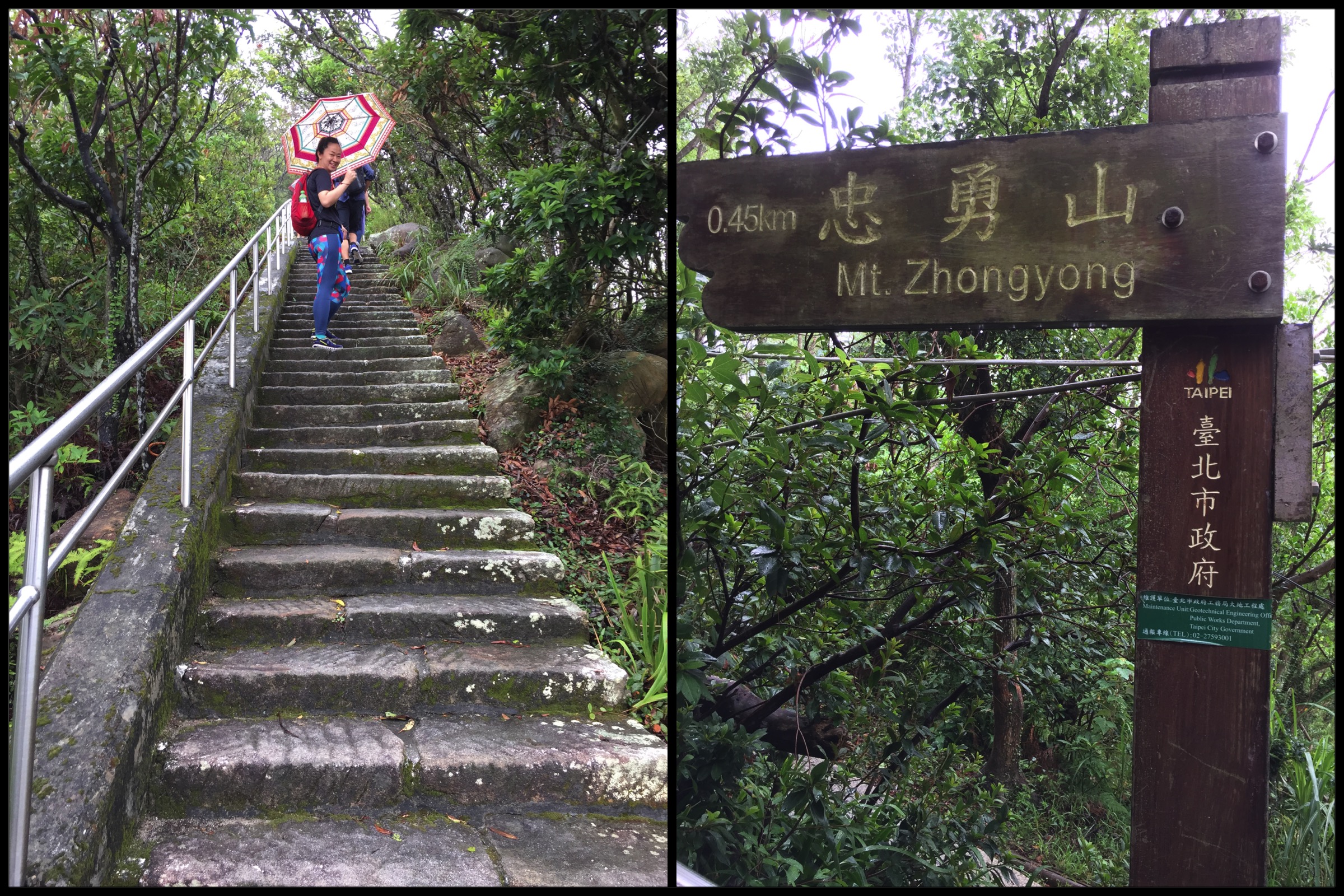 Read the history of this statue. I was really tired when we reached the top, and literally, the only thing on the top is this statue among trees, nothing else, not even a view unless you peek through those trees.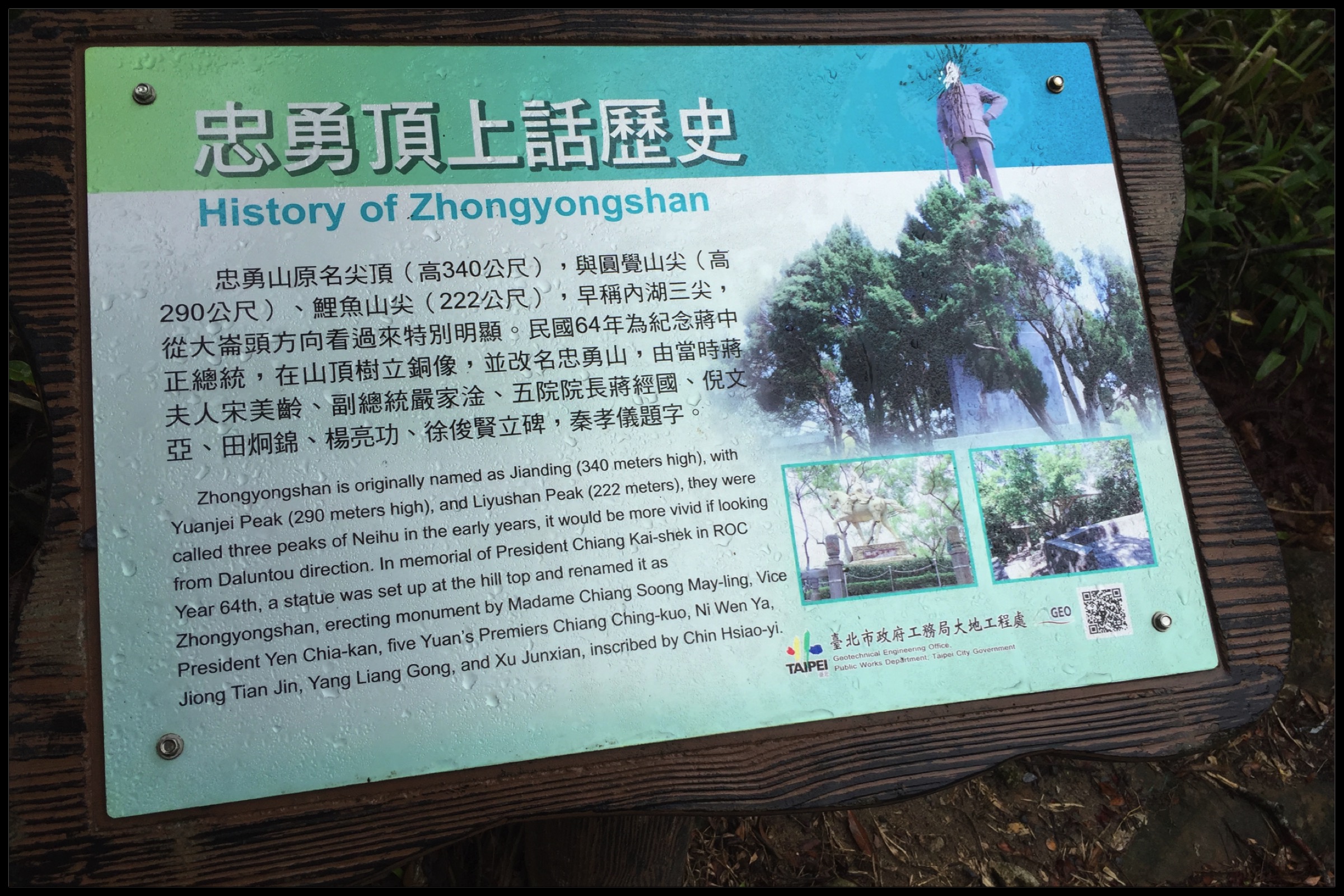 The way to rest is by taking photos, lots of photos haha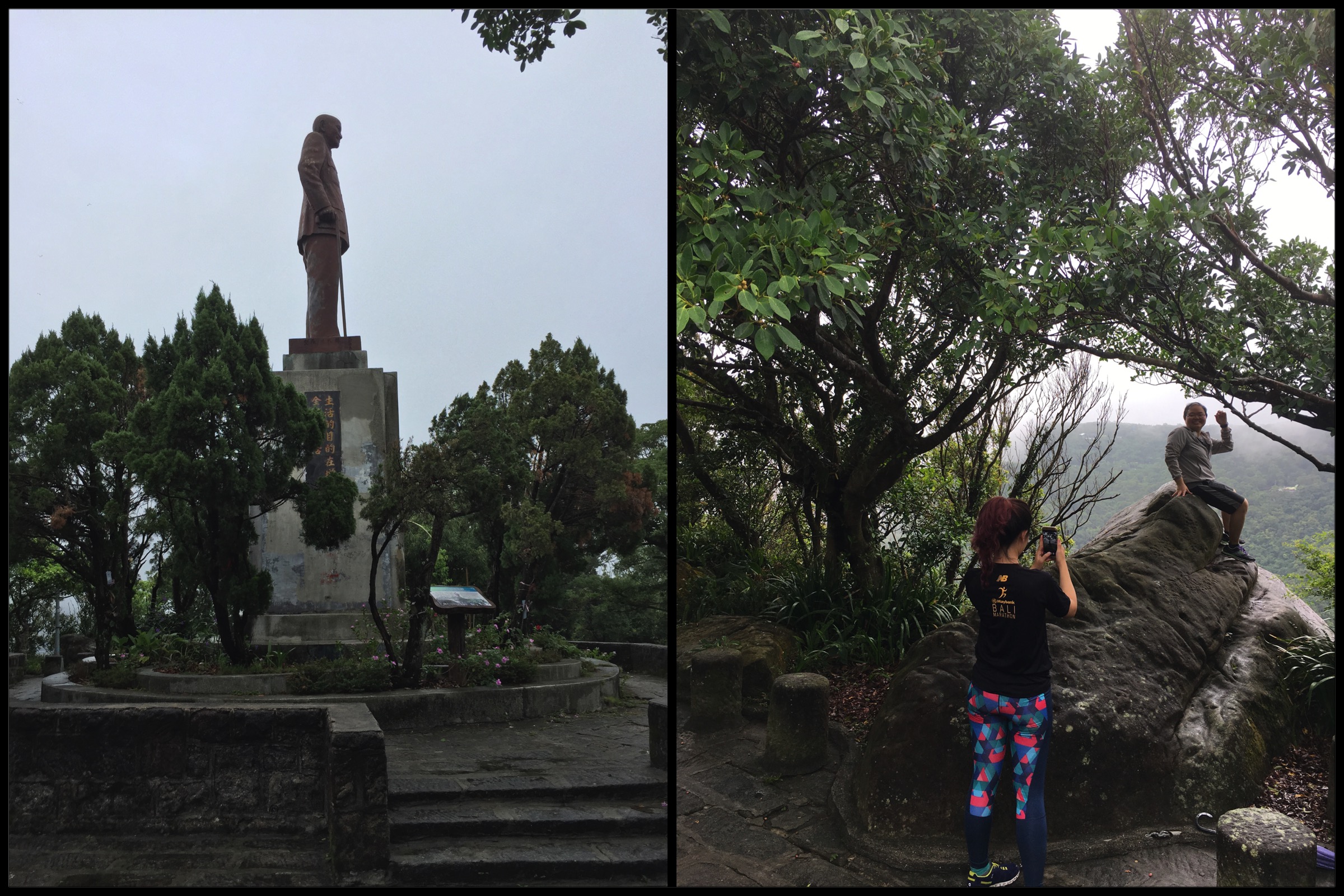 The beauty of this trail didn't end at the top. After going down a little bit, ahead of us is a long purple bridge!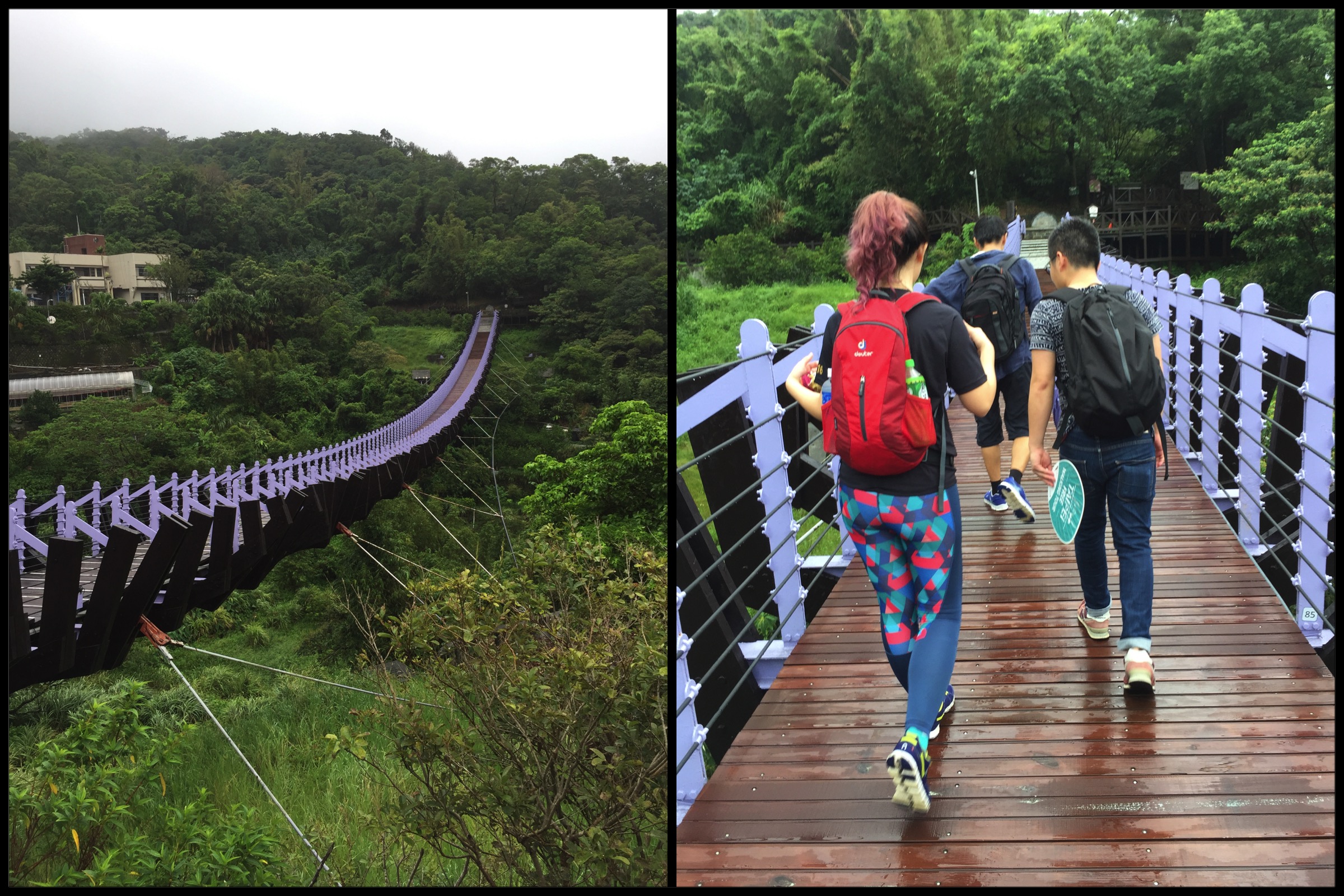 After crossing, it started to drizzle again and we stopped by this little shop selling desserts. Oh my, it was super delicious given that we're also hungry enough.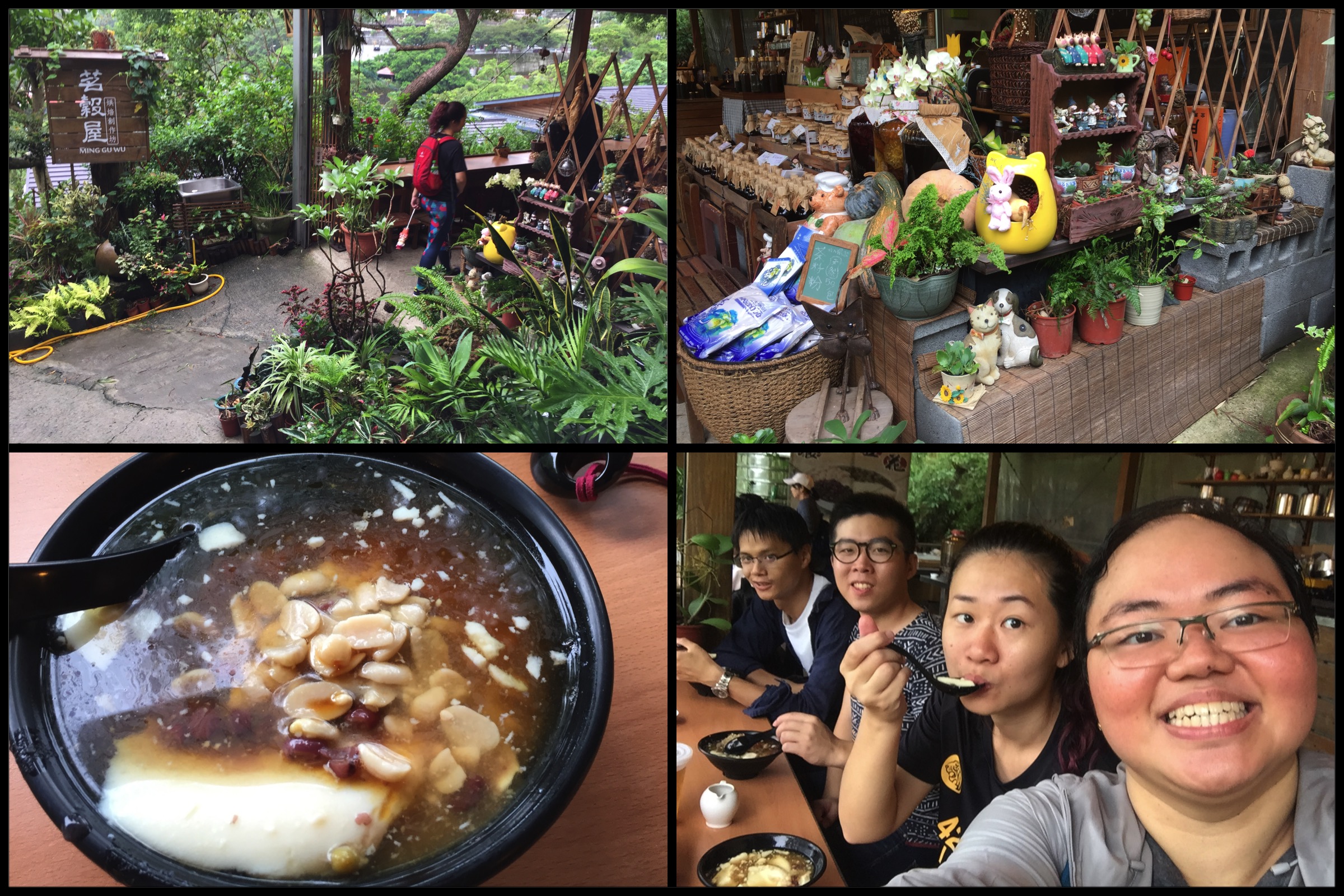 Before we end the tour, while waiting for the bus, we took photo together! The guy is a local, sadly, he couldn't really speak English so I didn't talk a lot. But Jeff, our guide, he is so friendly!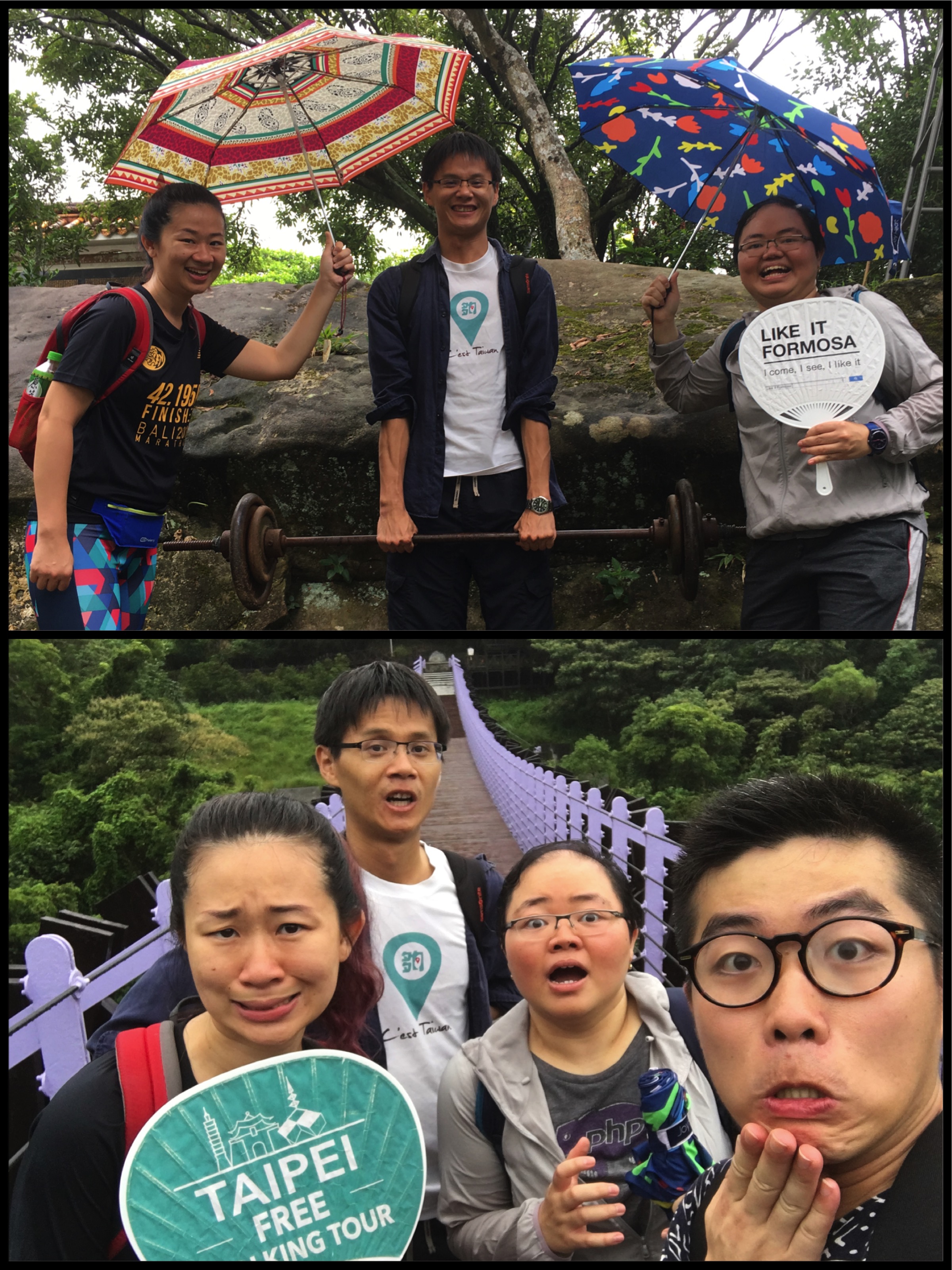 After coming back to the house, we're hungry again and out for dinner, and Dora brought me to a place to enjoy a hot bubble tea. This is something that is not available in Singapore! Yuummmmmy!!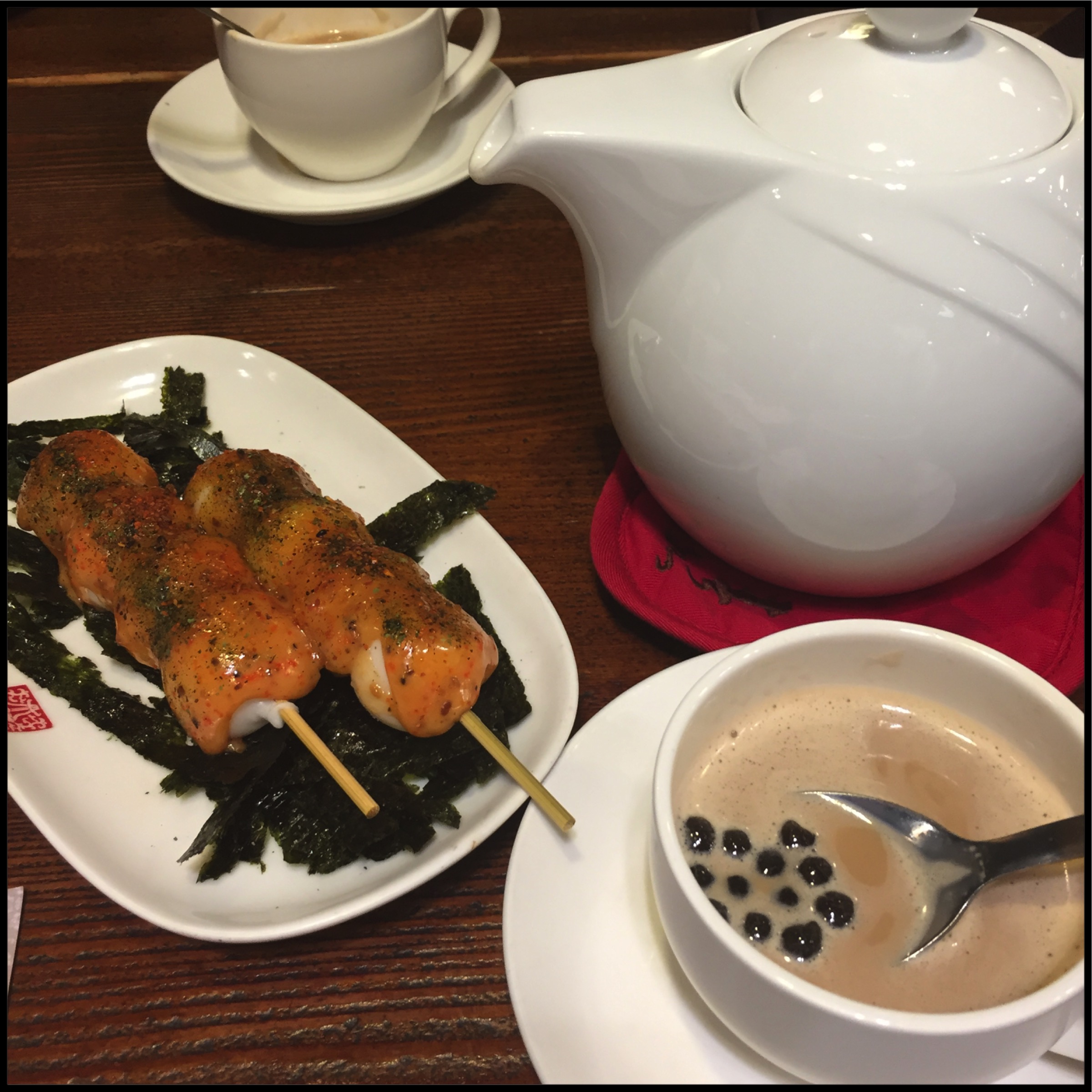 After that, if I'm not wrong, we played this virtual reality game about shooting near Taipei 101. It was a new thing but slightly less advanced than the one I had in Tokyo. We just stroll around 101.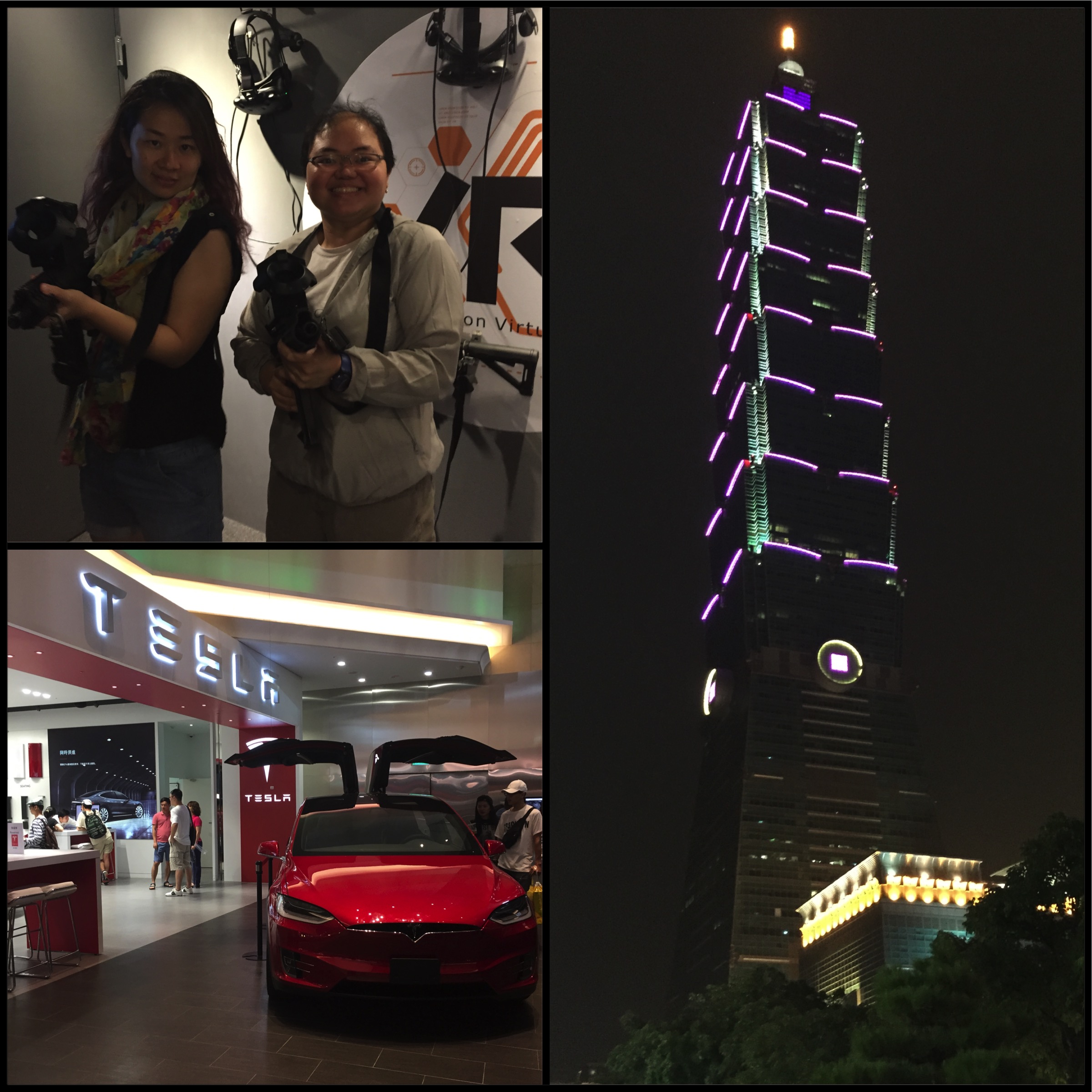 Then, we head to Ningxia night market. I still remember that it was raining heavily again! Yet, I had to try those beef cubes!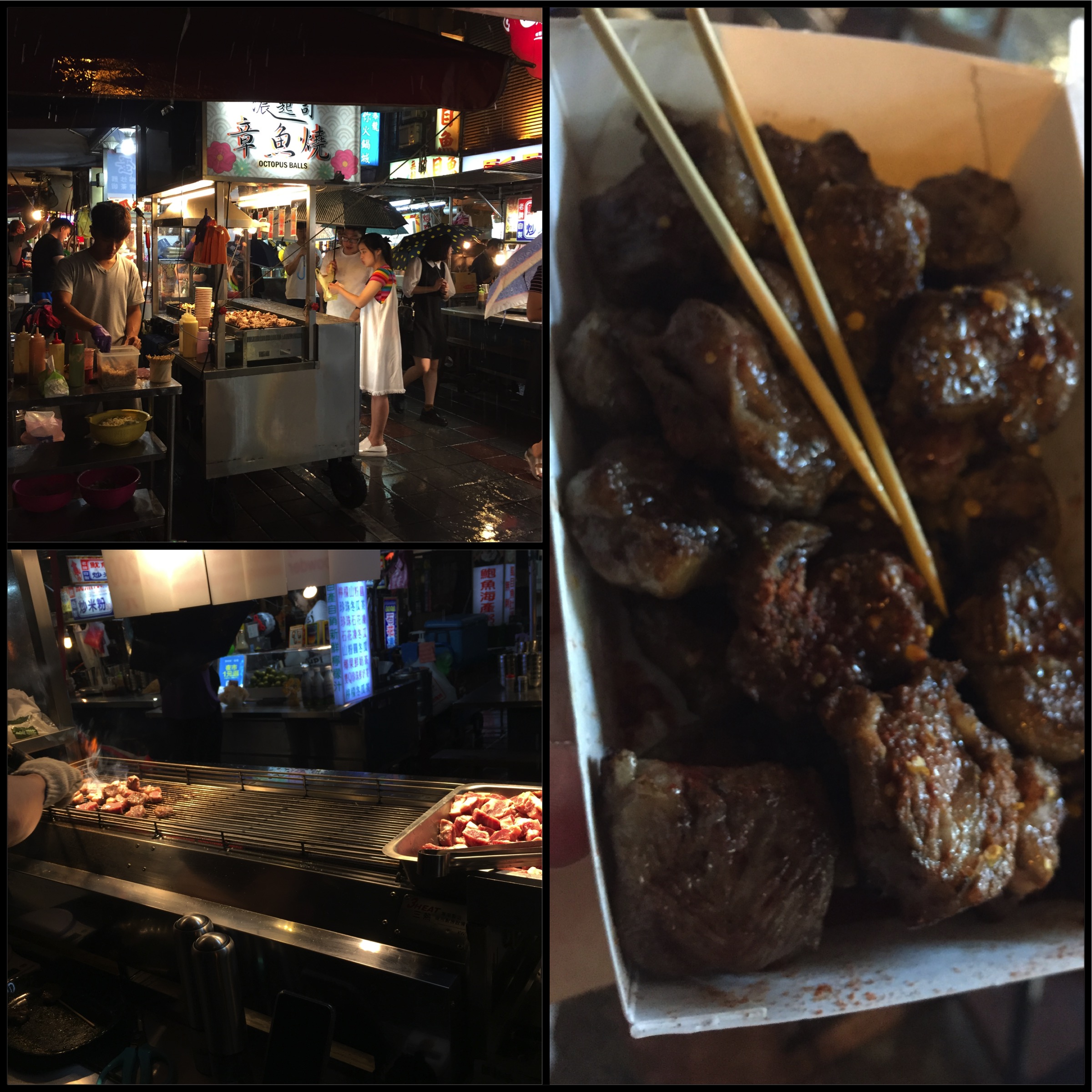 Reminiscing Running Man where Song Ji Hyo had to eat stinky tofu. Ergh, in my opinion, it is somewhat … 🤮 .. not my cup of noodle. However, the similar meesua tasted good.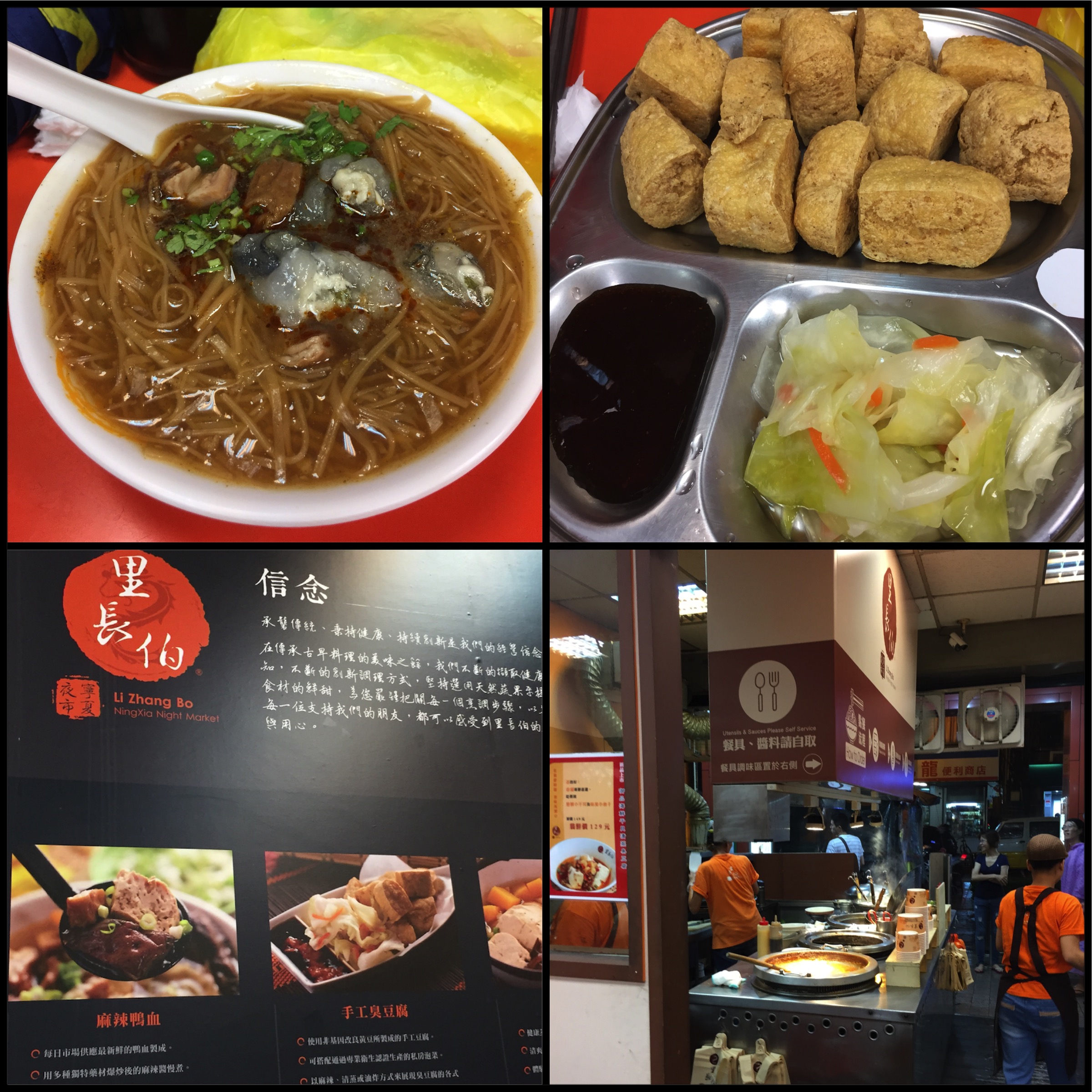 My short trip is almost over, the next day, I told Dora that I want to try cycling. She somehow, able to rent 2 bikes for us to stroll.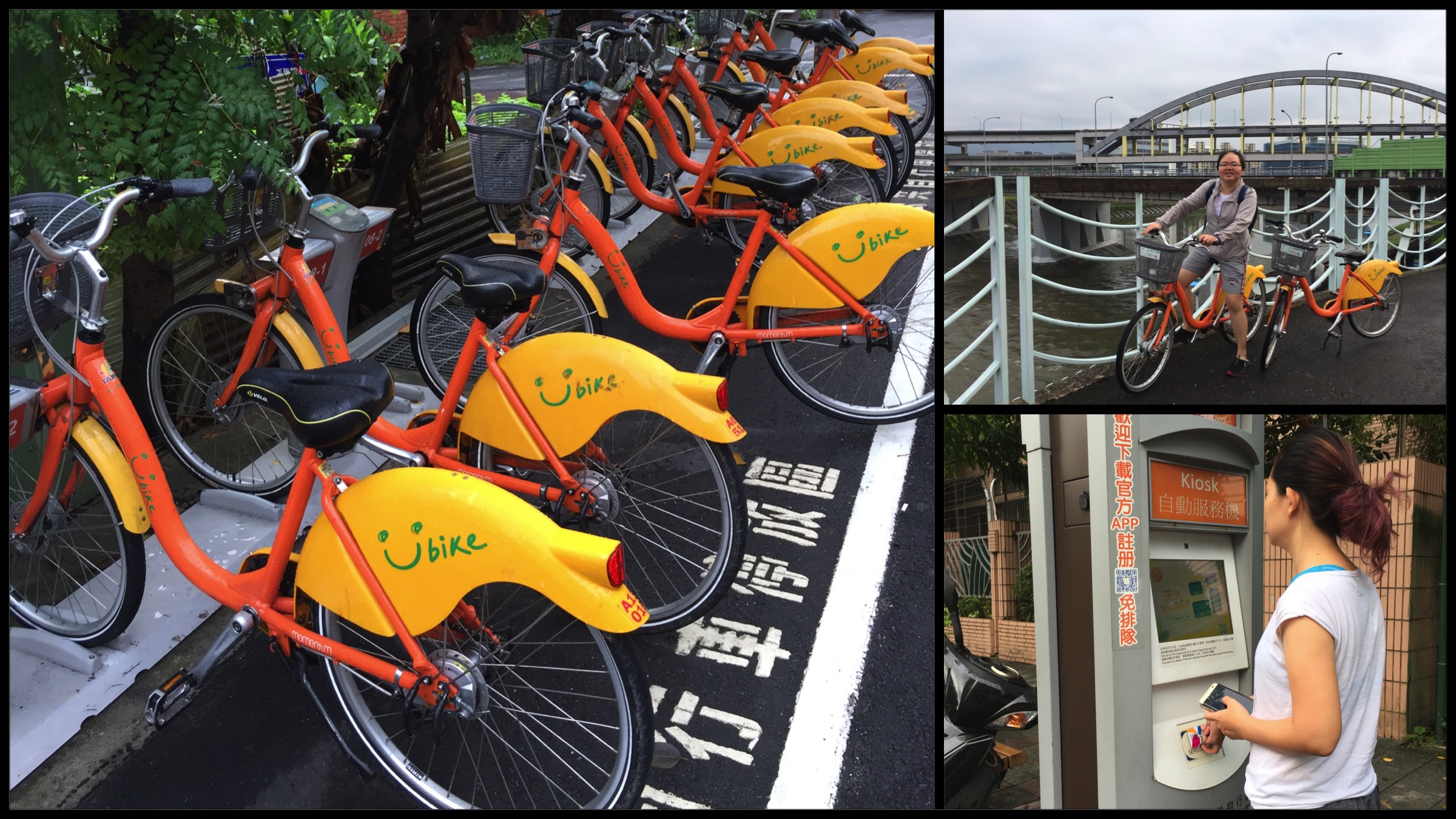 After cycling, we went for breakfast and I get to see another huge place which was under renovation before heading back to home and get ready to continue my flight in the evening.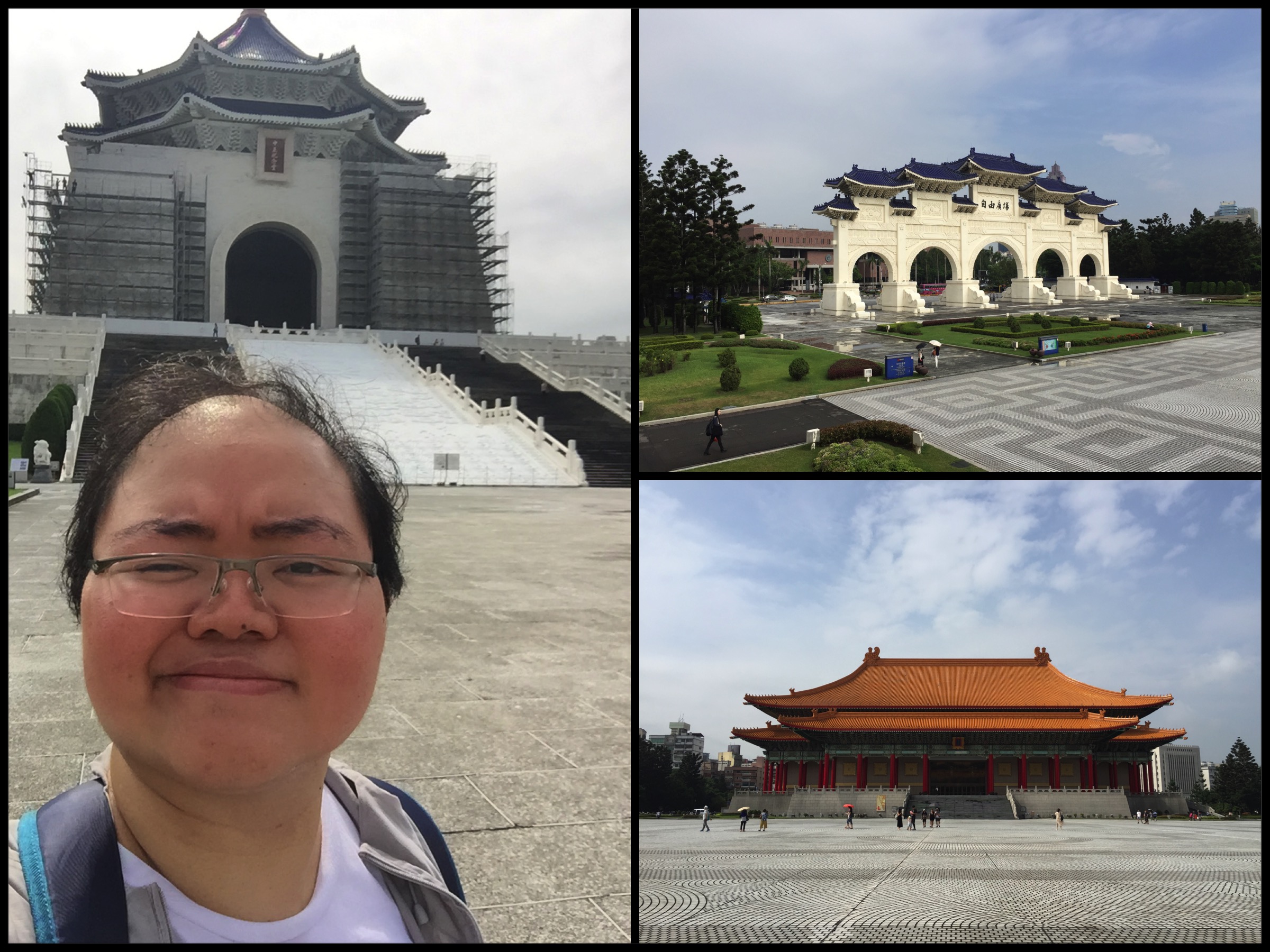 Going back to airport is also very easy by the same train.
This journey wouldn't be possible had Dora isn't staying in Taipei at the moment. Plus, having been friends since 2003 really made me feel like we're back to our college time haha… thank you so much Dora!
comments powered by

Disqus