Warning! This is quite a lengthy blog post from my recent trip.
And here we go for the first trip to Canada 🇨🇦! We met James at Toronto's Pearson airport and went to our apartment immediately, and spending the night around there. Whoah, it was my first time experiencing a 7 degree Celcious, windy weather. I could feel the wind entering my shoe's toebox. The next day, we stroll around CN Tower and walk into Ripley's Aquarium!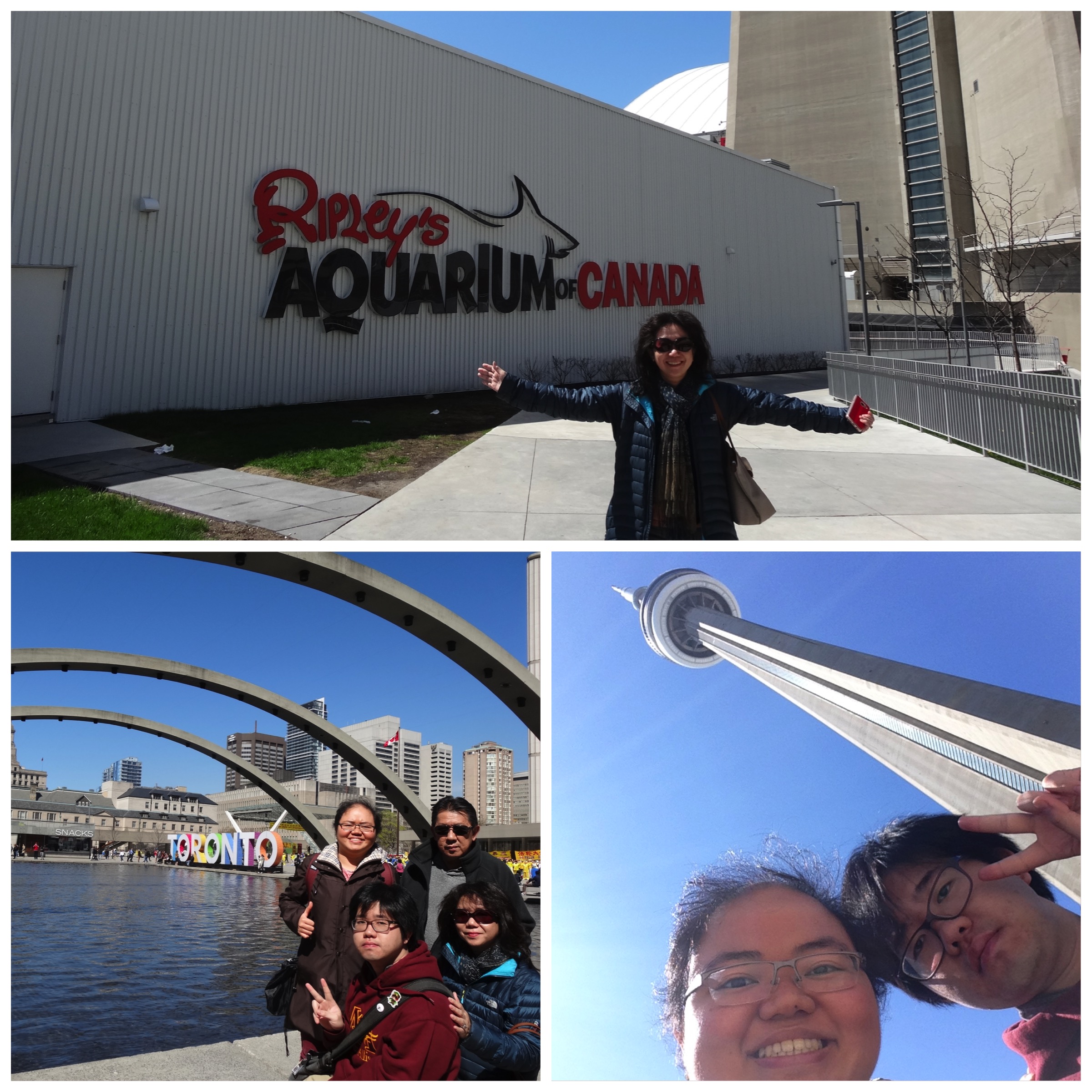 What a pleasant surprise ~ I enjoyed most of the exhibits, there are a lot of sharks who'd love to take pictures with us.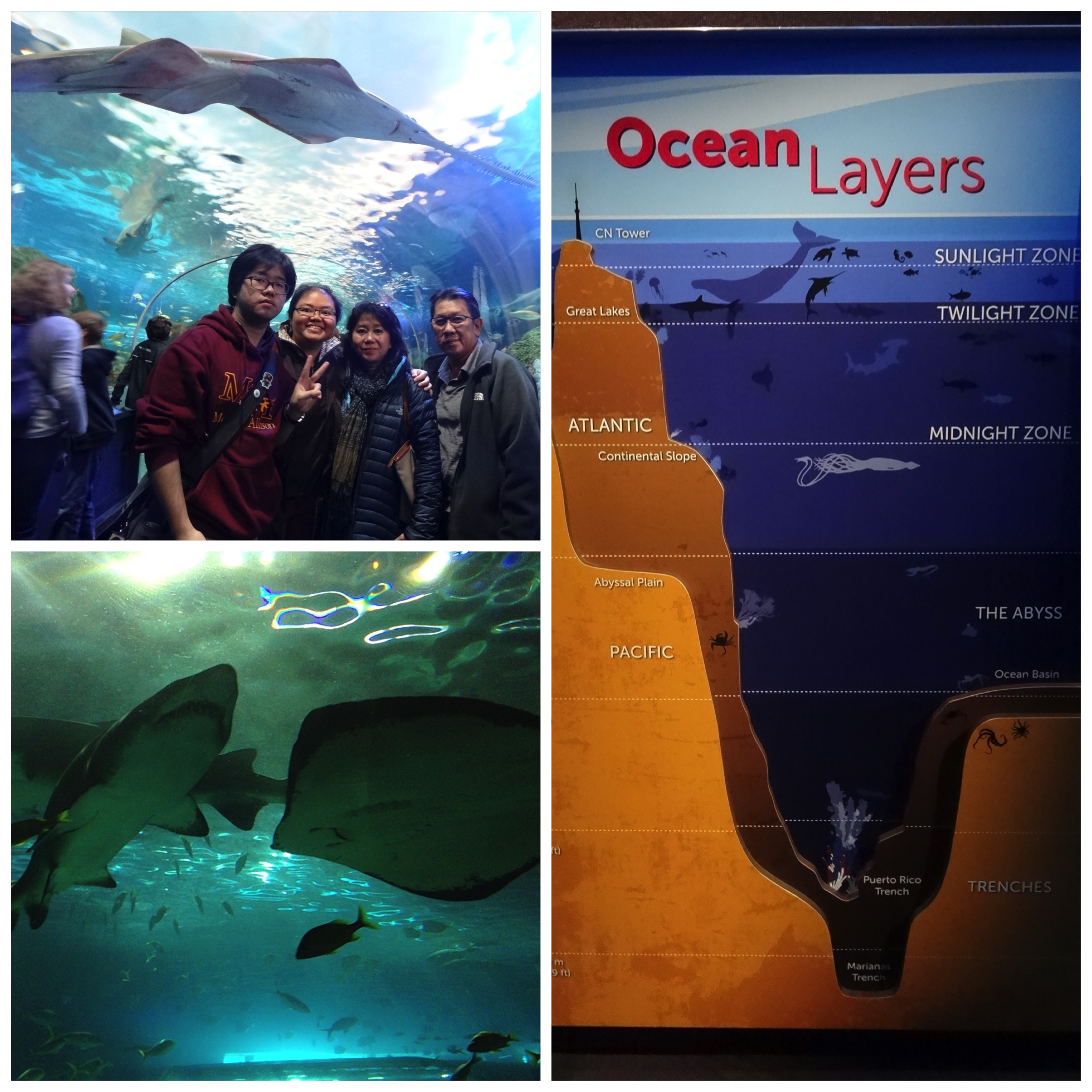 My favorite spot.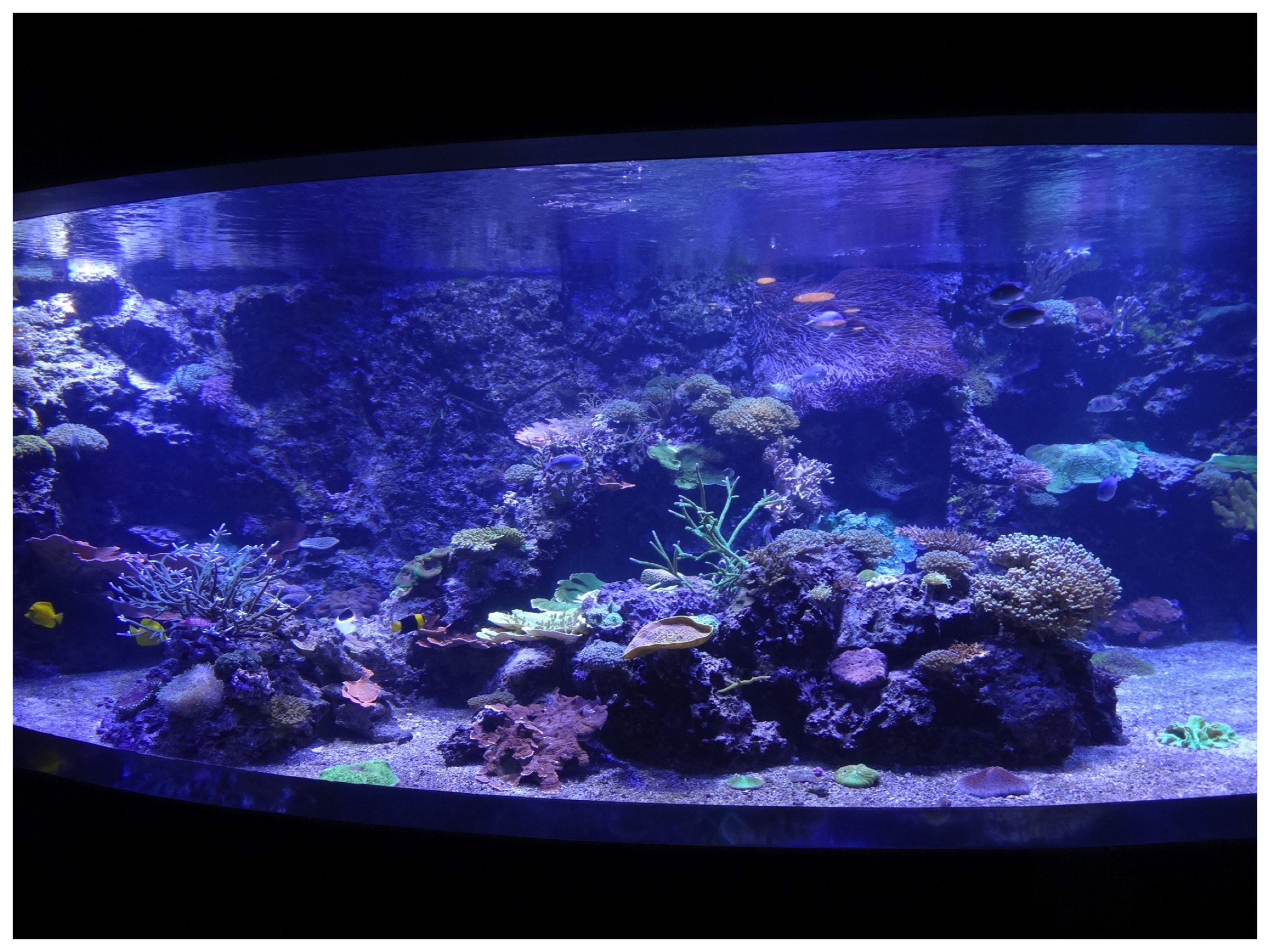 A unique aquarium where we can be inside.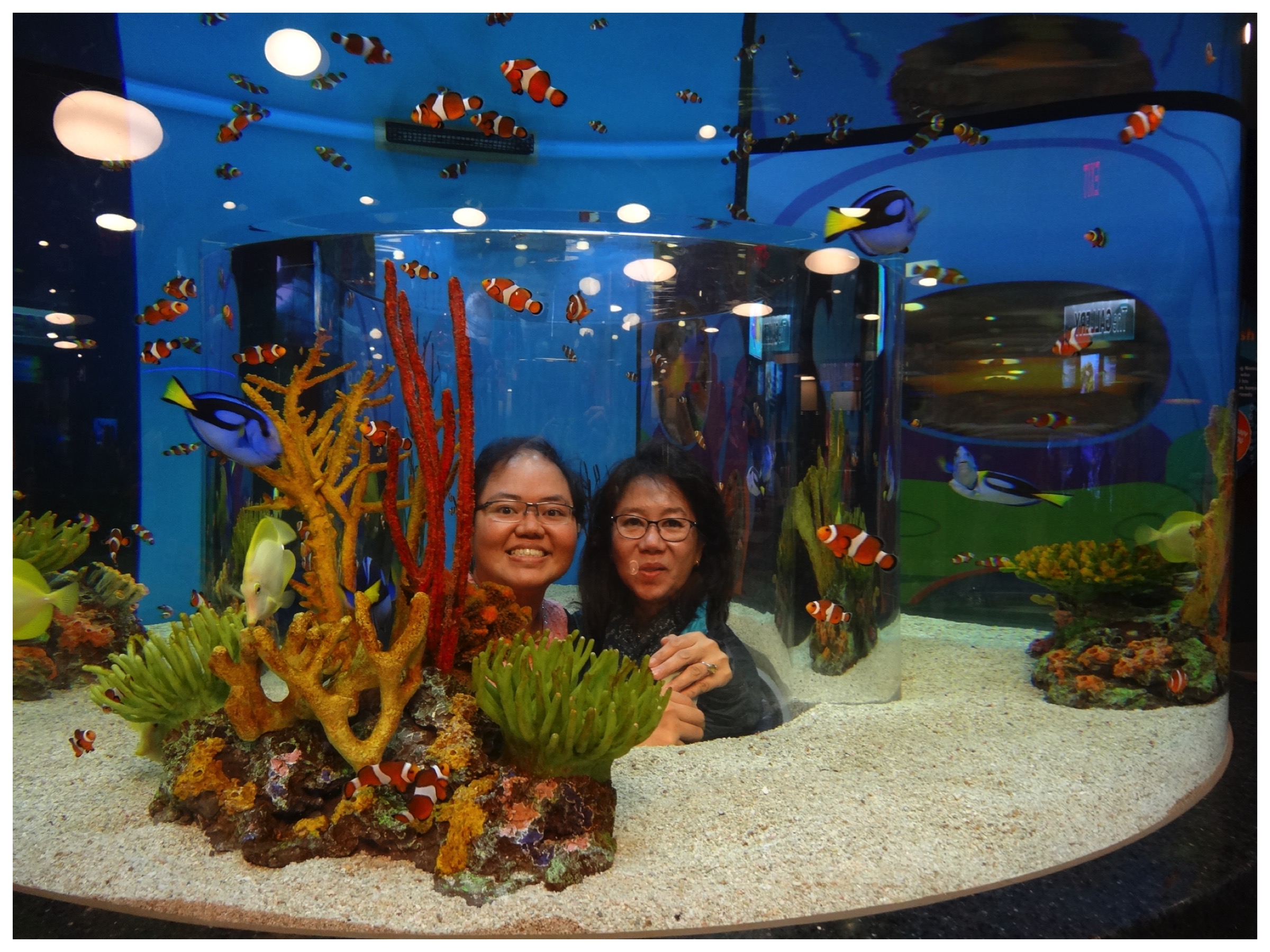 The next day, we went to rent a car and head to Niagara Falls! Oh myyyy ~ 🌊 !!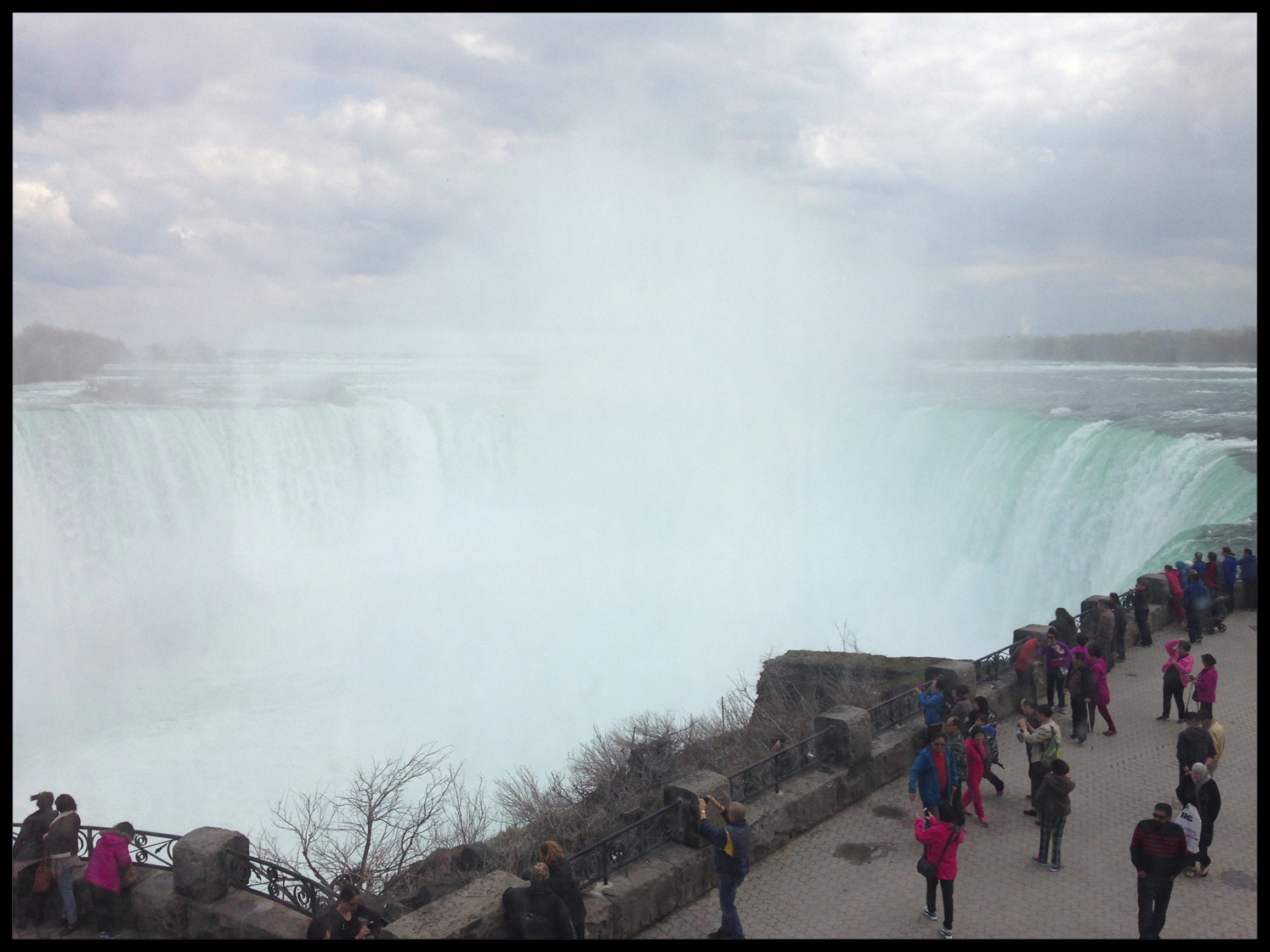 It's so magnificent‼️ I'm speechless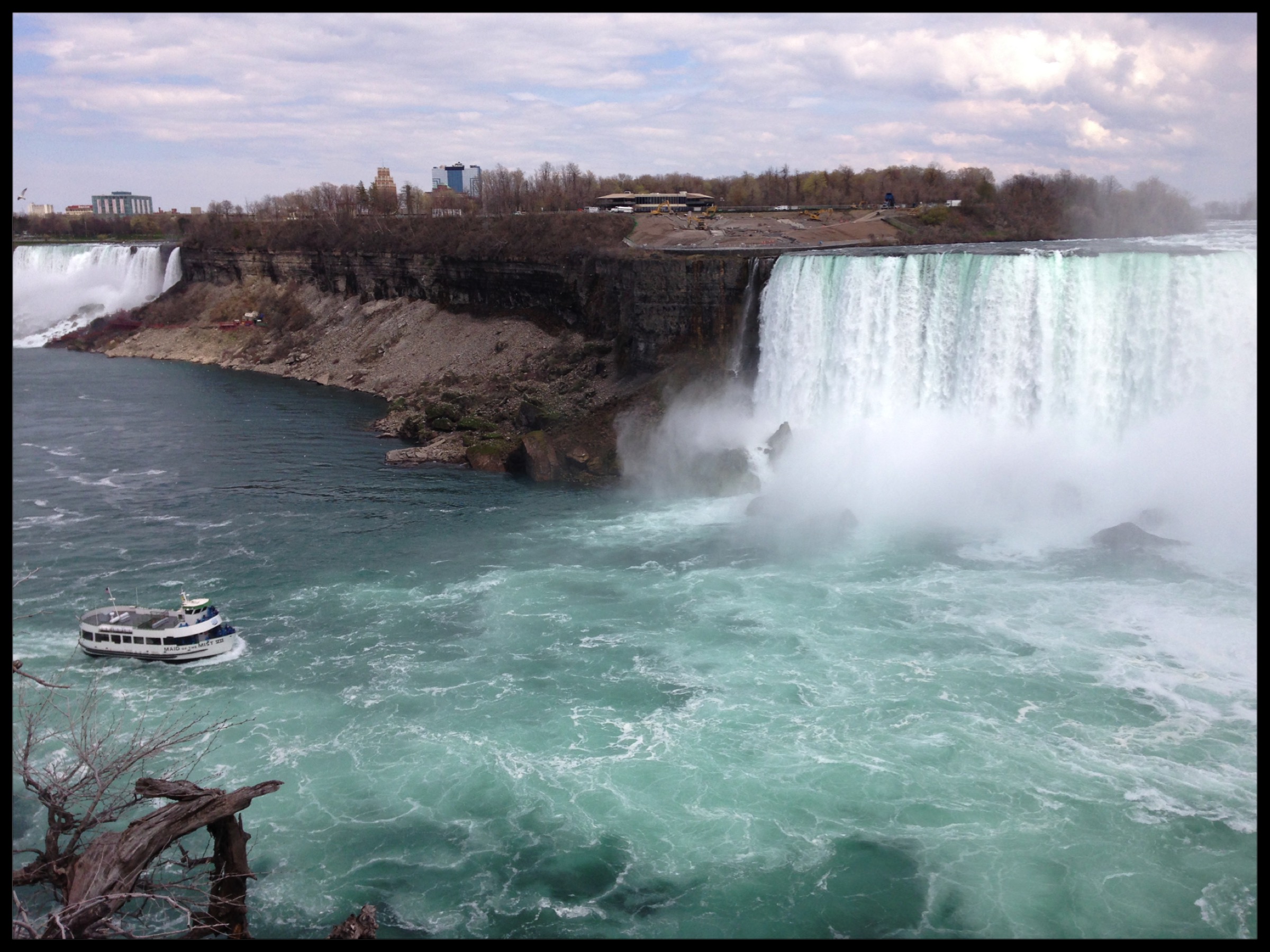 It's really incredible on just how the water flows like a strong flood! And we saw a thin rainbow on the air! So beautiful!
And since we're there, I just gotta try the Niagara Burger! Yummy ~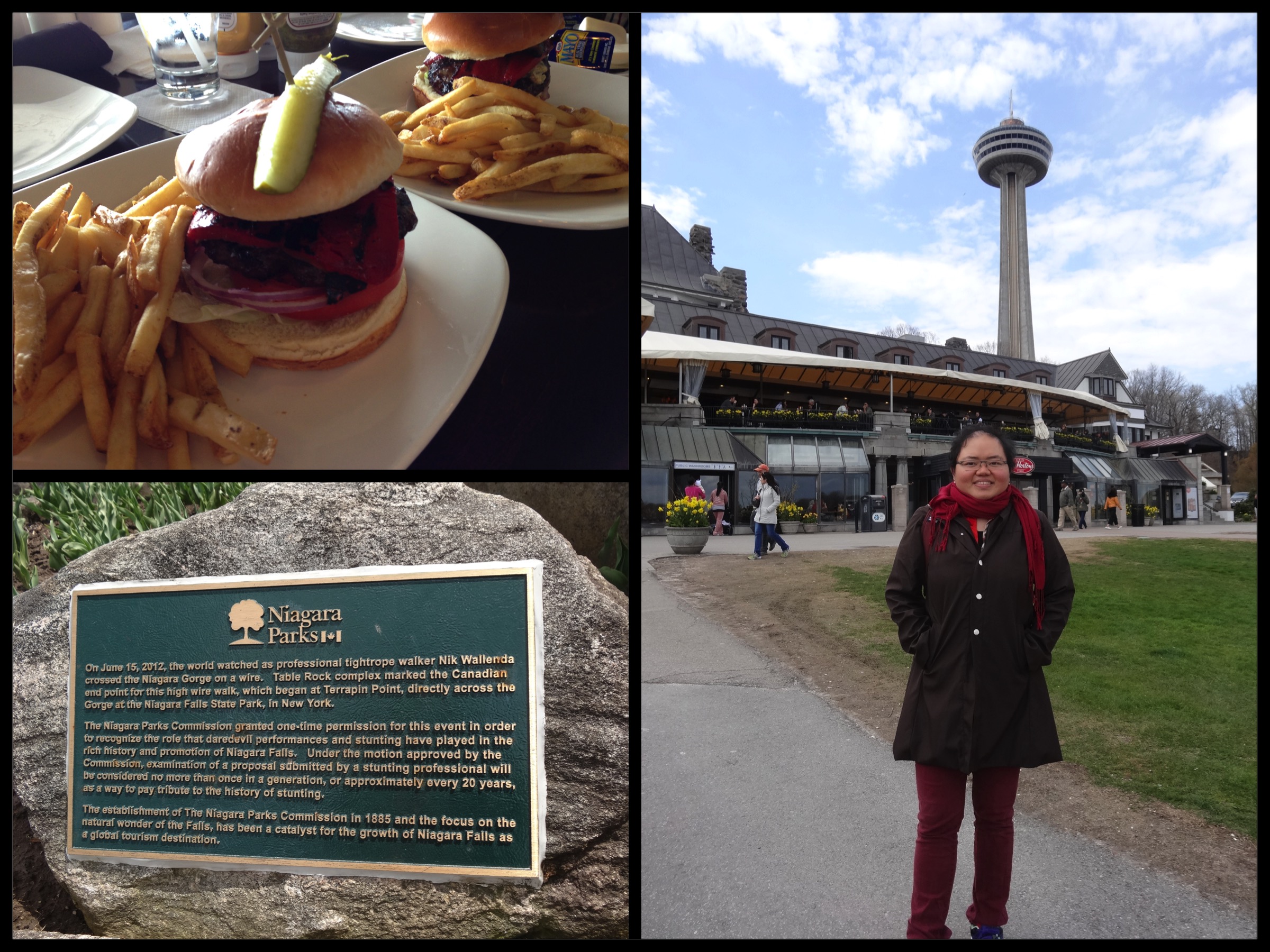 Back in Toronto, James also brought me to try Tim Horton which is more popular than Starbucks there. The maple latte tastes so good that I keep coming back drinking it once a day, whenever we see Tims. There was a long queue in front of Uncle Tetsu's cheesecake, so we also happily joined the queue and bought one. However, I conclude that there's nothing special with the taste.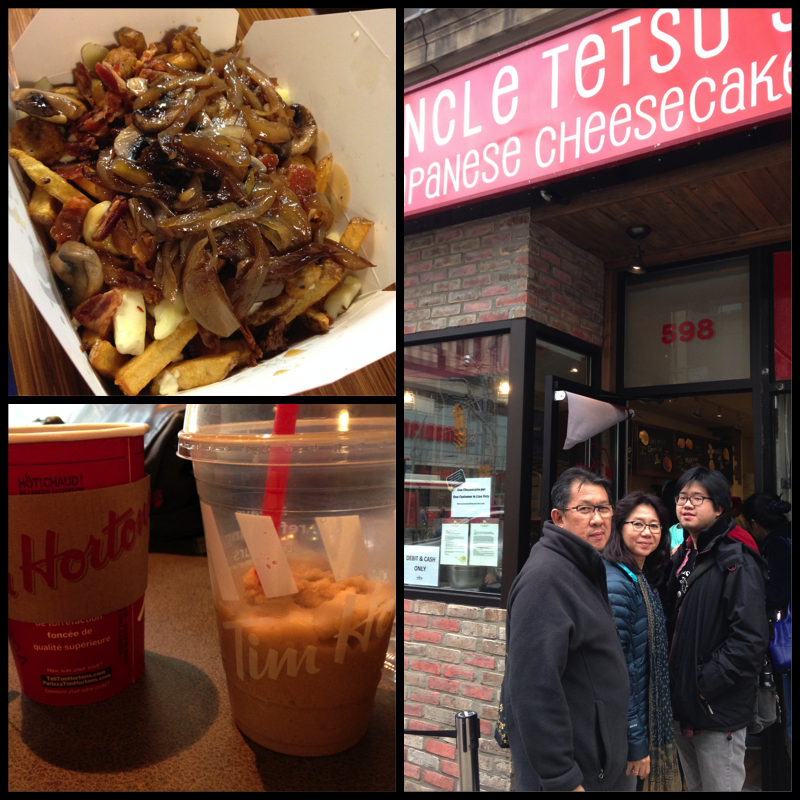 Next, we're going to Halifax, the city where James is staying, and another 2 hours flight from Toronto. We stayed in St. Mary University for a few days while waiting for James' graduation. As it's Saturday, the local market is open in the morning ~ we stroll around the seaside. The weather is even cooler than Toronto. To me, it was already freezing! What's funny is that we saw some Star Wars cosplayer and couldn't miss taking pictures with them.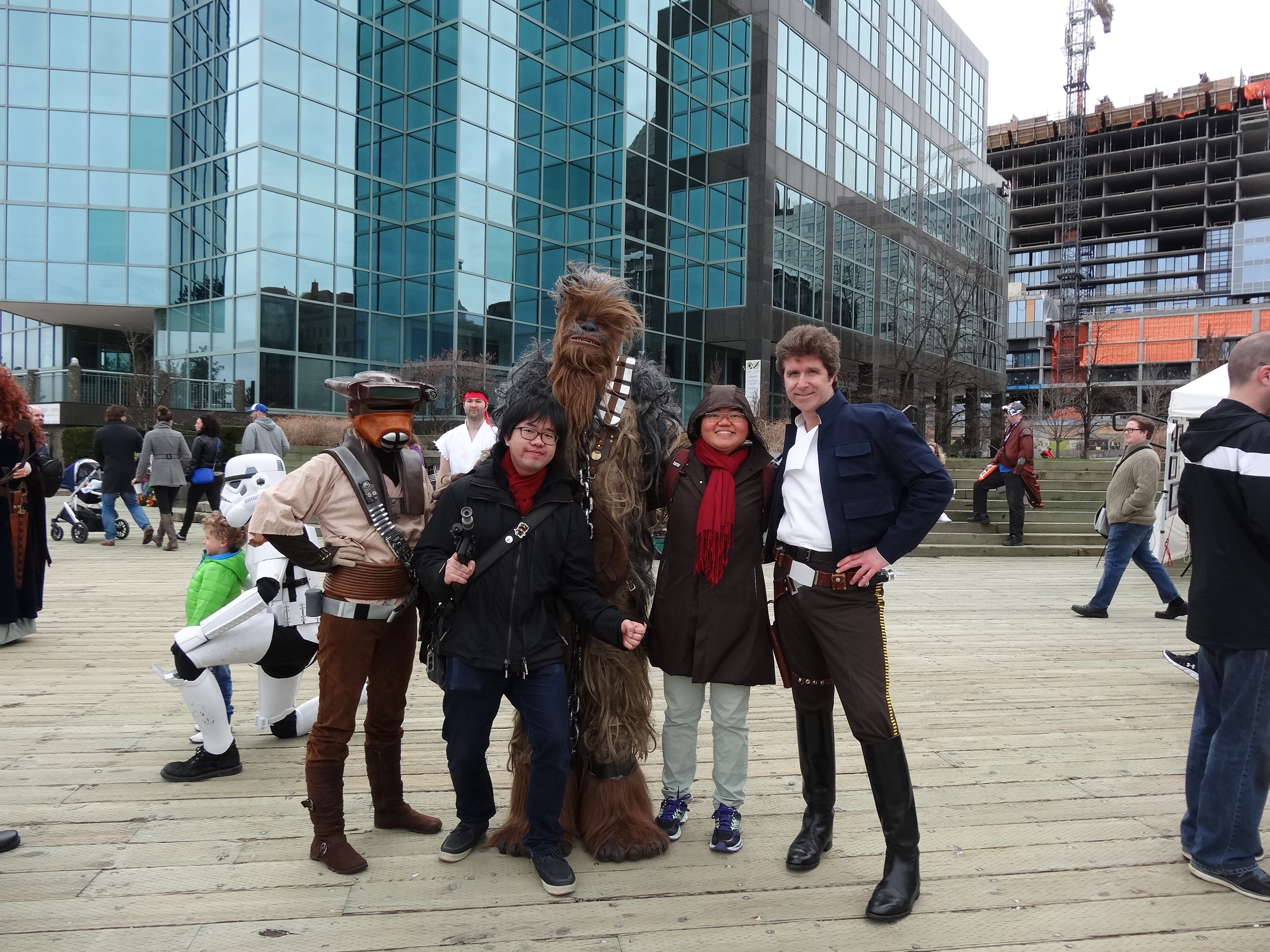 From the market, I ate a chickpeas salad, yummm … look at the freshness of flowers here!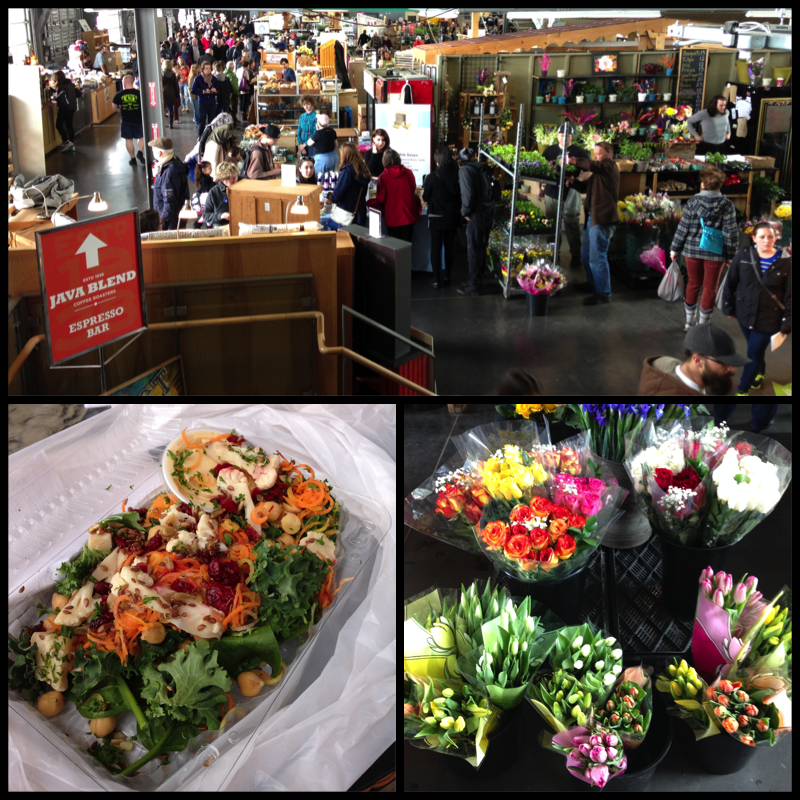 Then, we walked to Halifax Citadel. It's an upslope, steep walk filled with green pasture. I felt like lying down in such as pretty grass setting!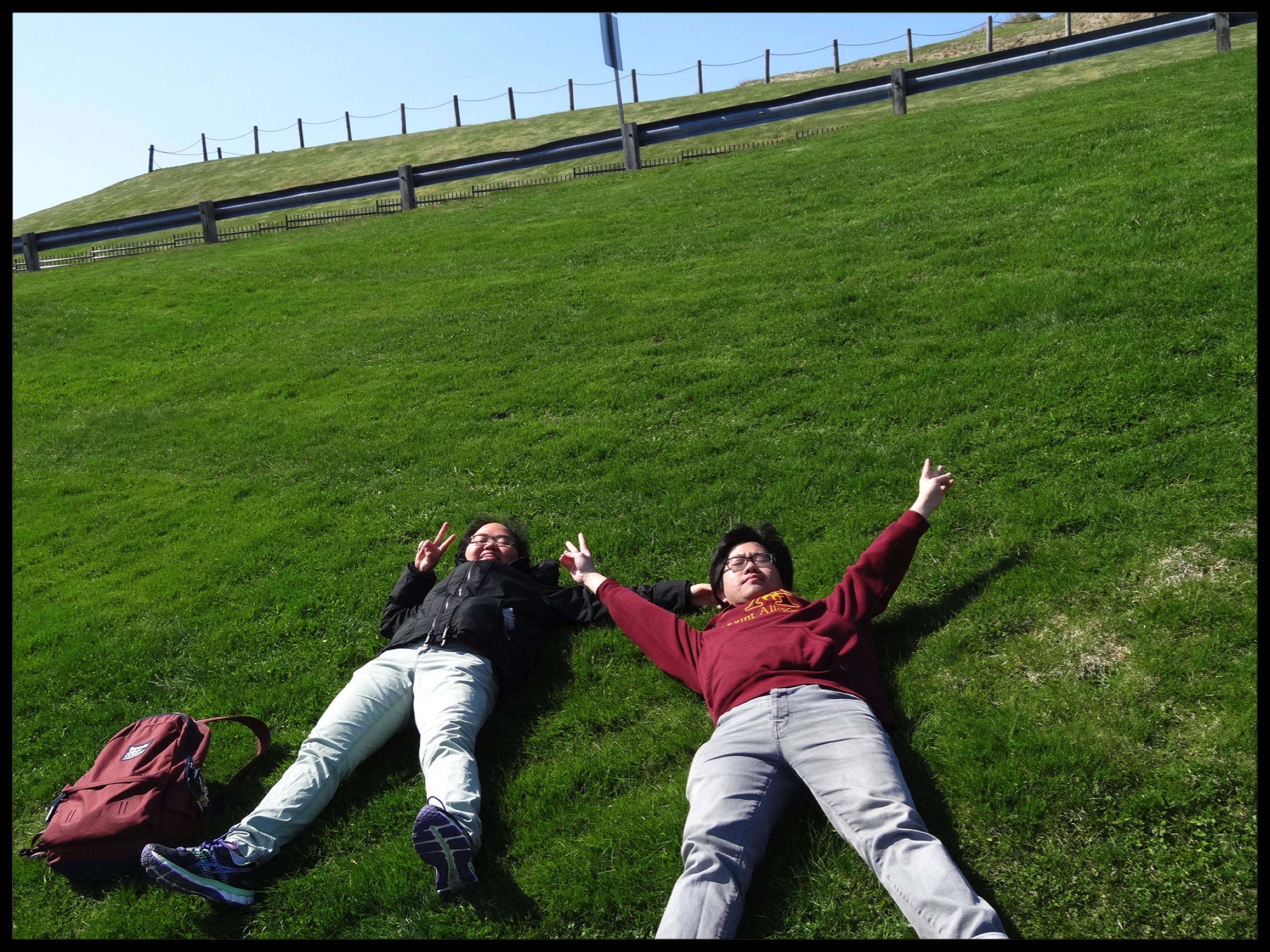 Almost on top, it's so windy and beautiful views!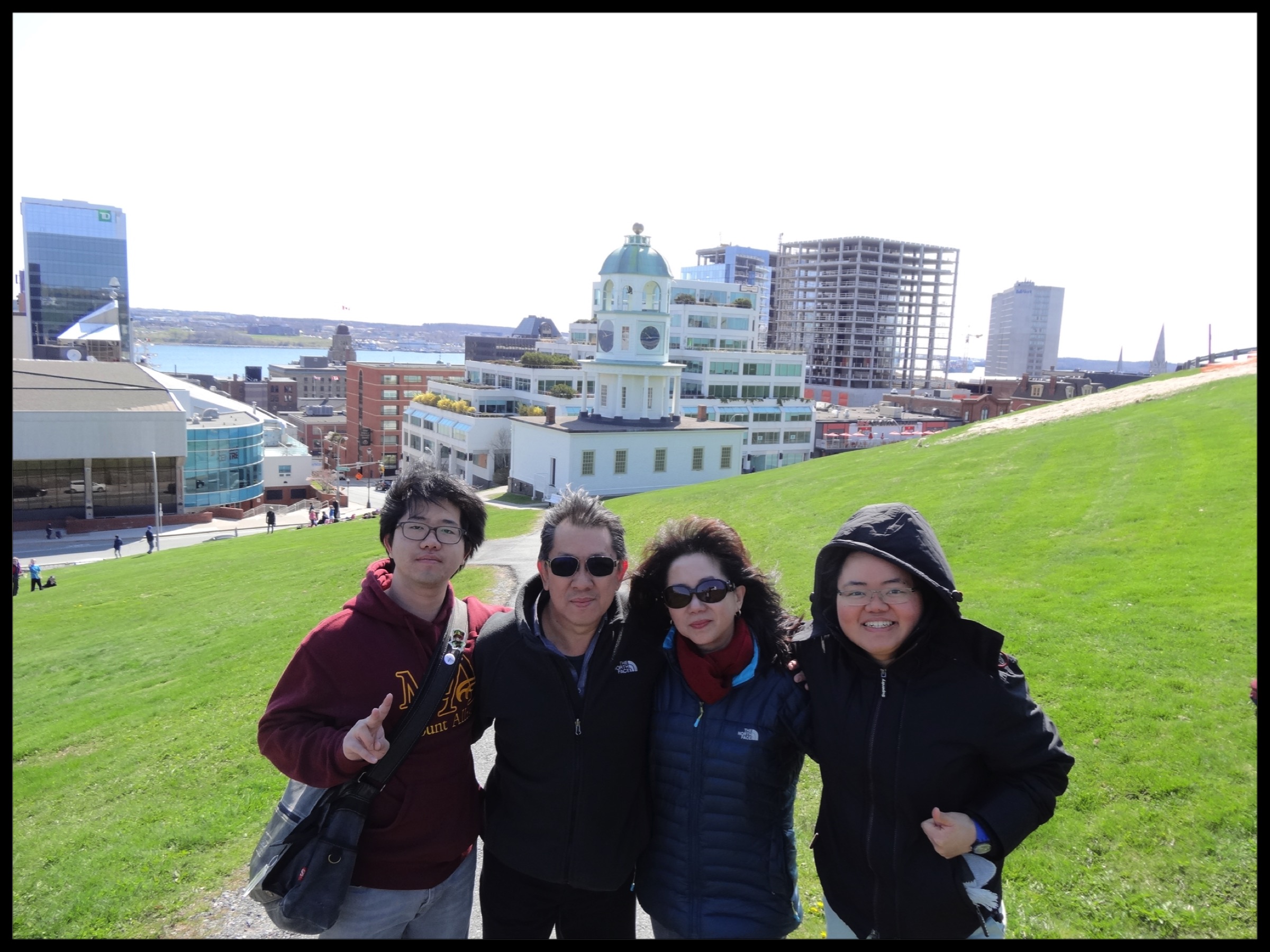 I had no idea what's a citadel is before I visit this one! It's huge! There are exhibits about army and war titled The Road to Vimy and Beyond. I also got to watch a canon launch, gun demonstrations, and many other stuffs. I love the views.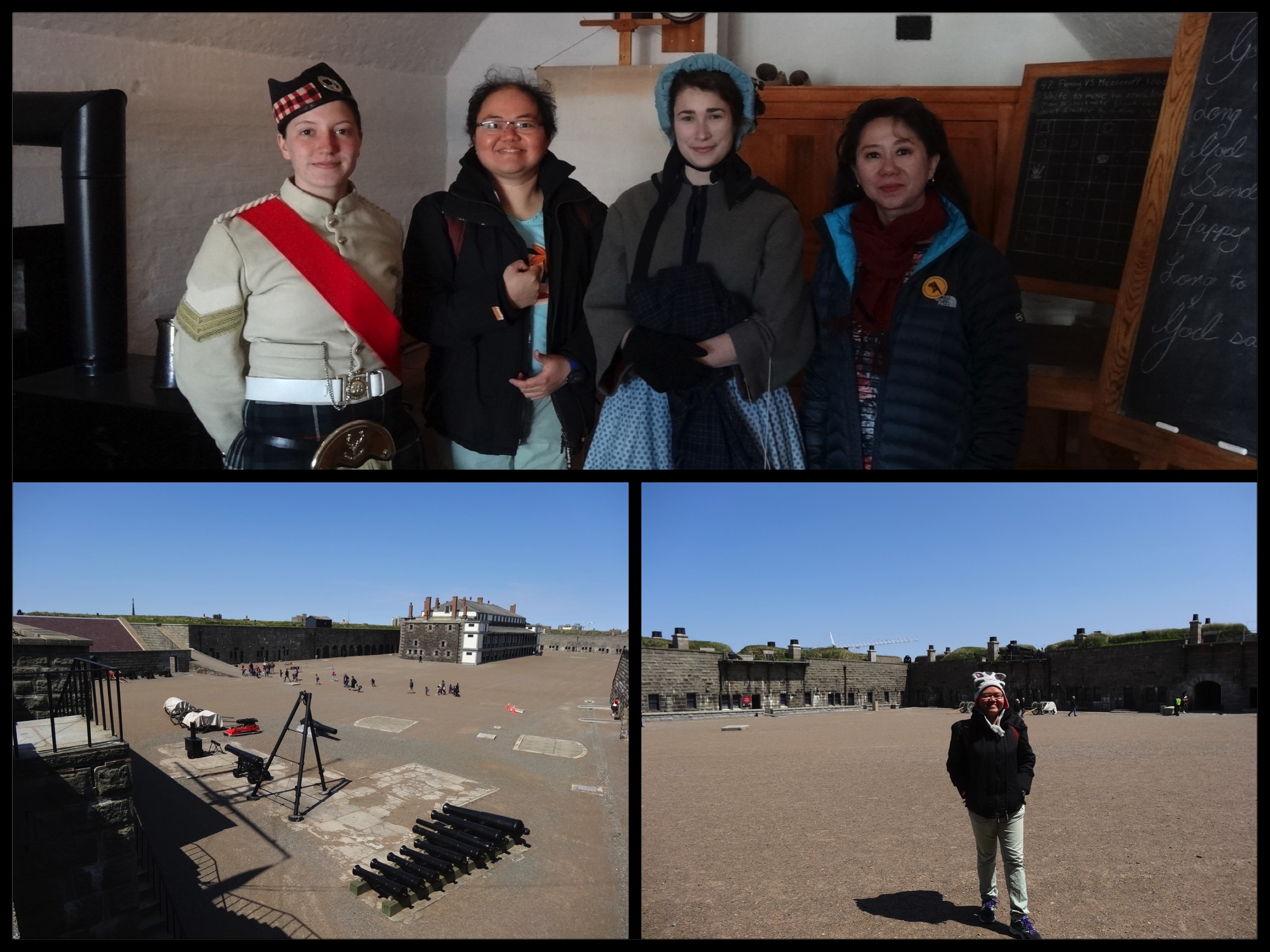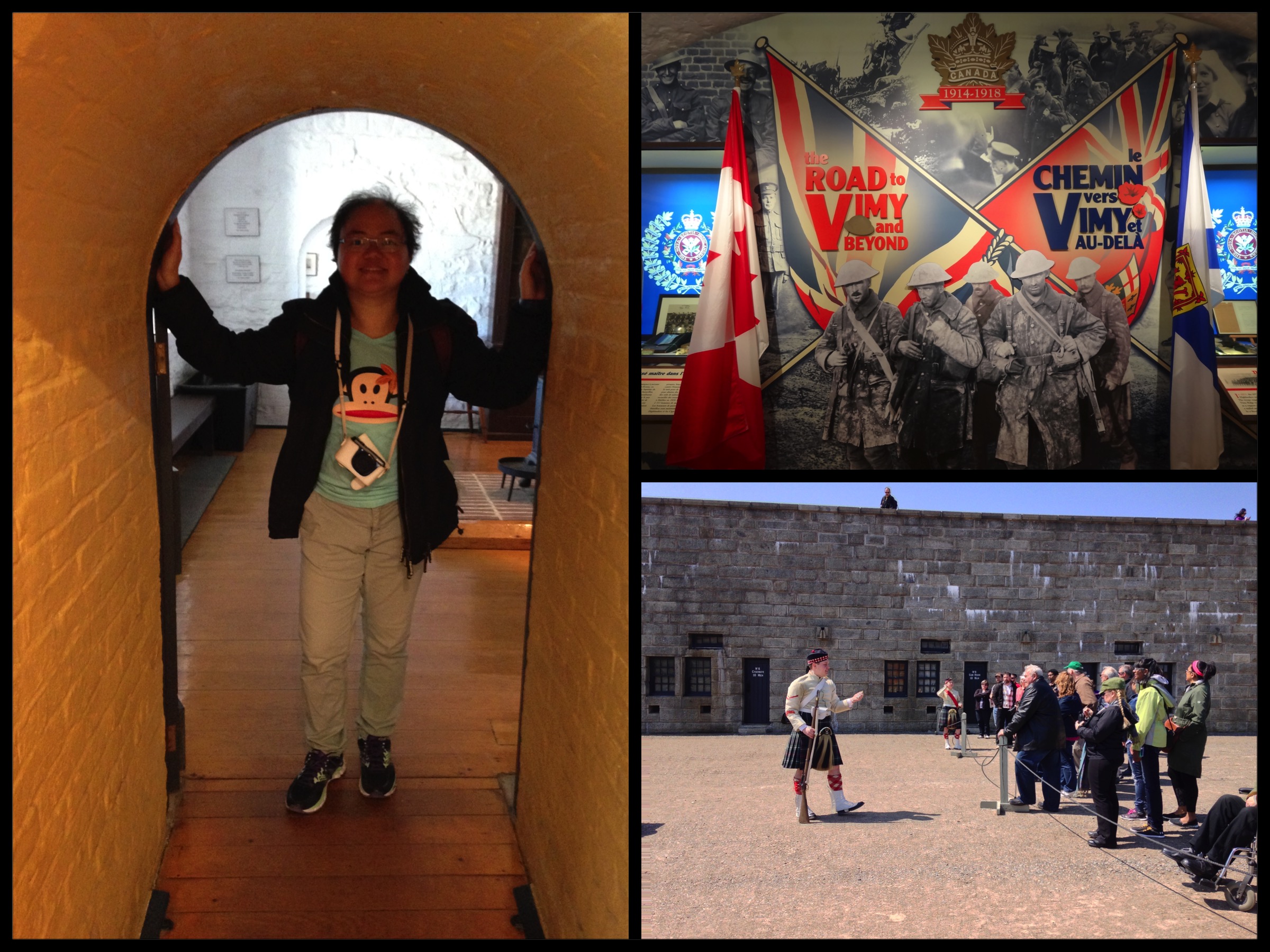 Halifax is such a unique city. You can literally see the sea from the land. It's that small! We saw a ship docking and walked to it.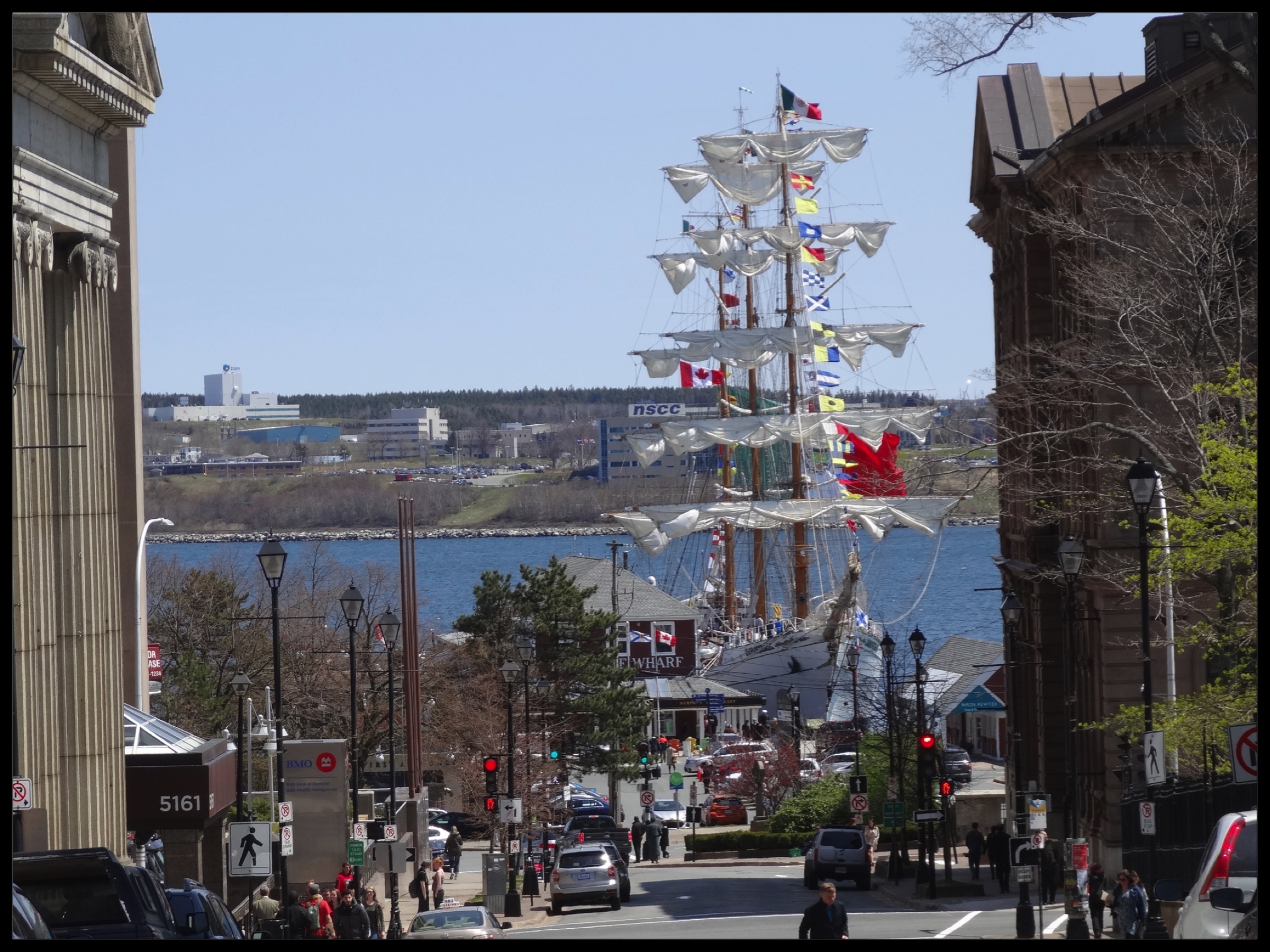 It's a suprise! We can even board the ship for free!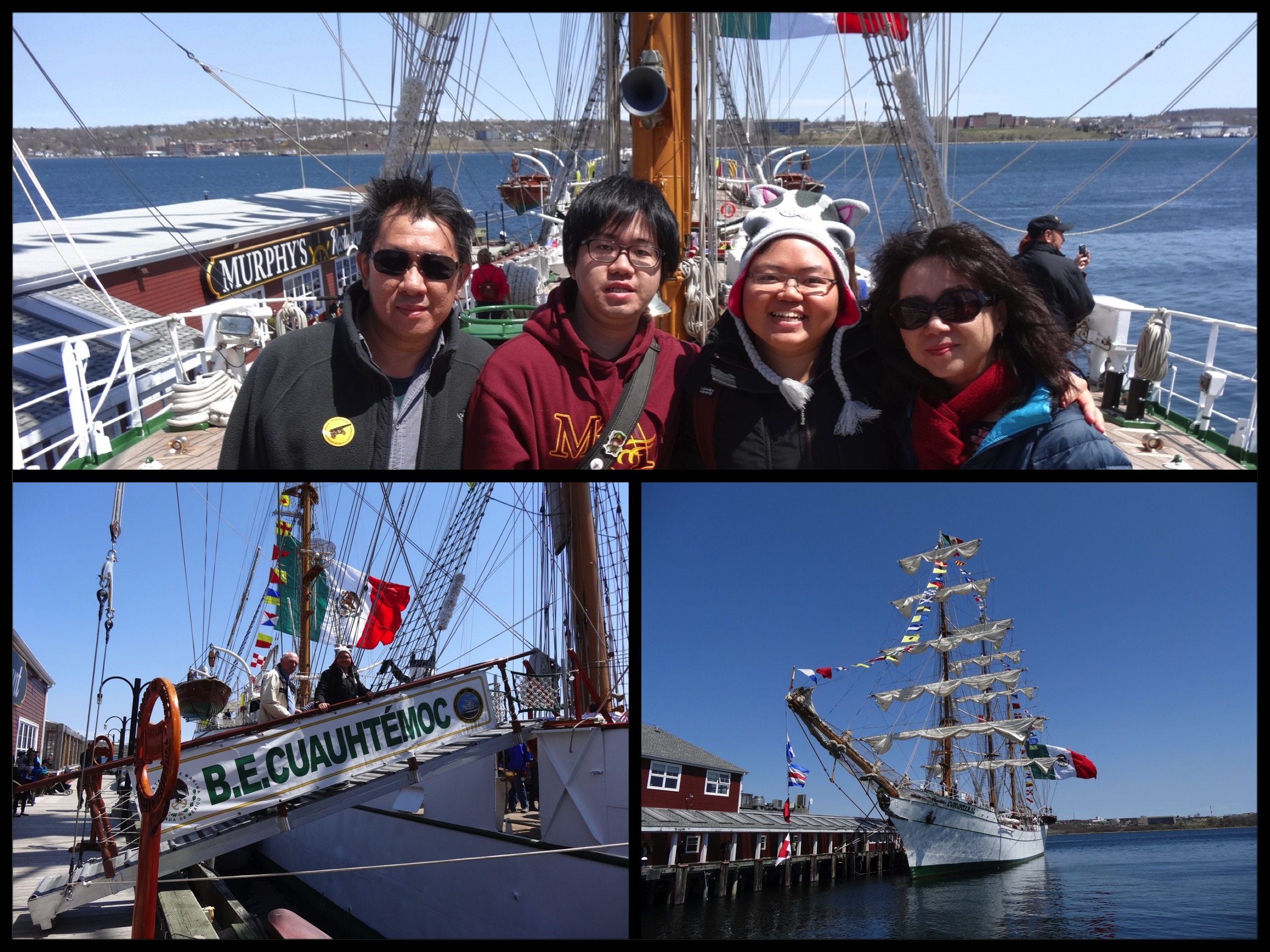 And then, James brought us to Dalhousie University where he works as a teacher, Halifax library, and around the town. Halifax is quite a small city. We then board a ship to the neighbor town (I forgot the name!), but there's nothing there except a piano to play with, so we went back.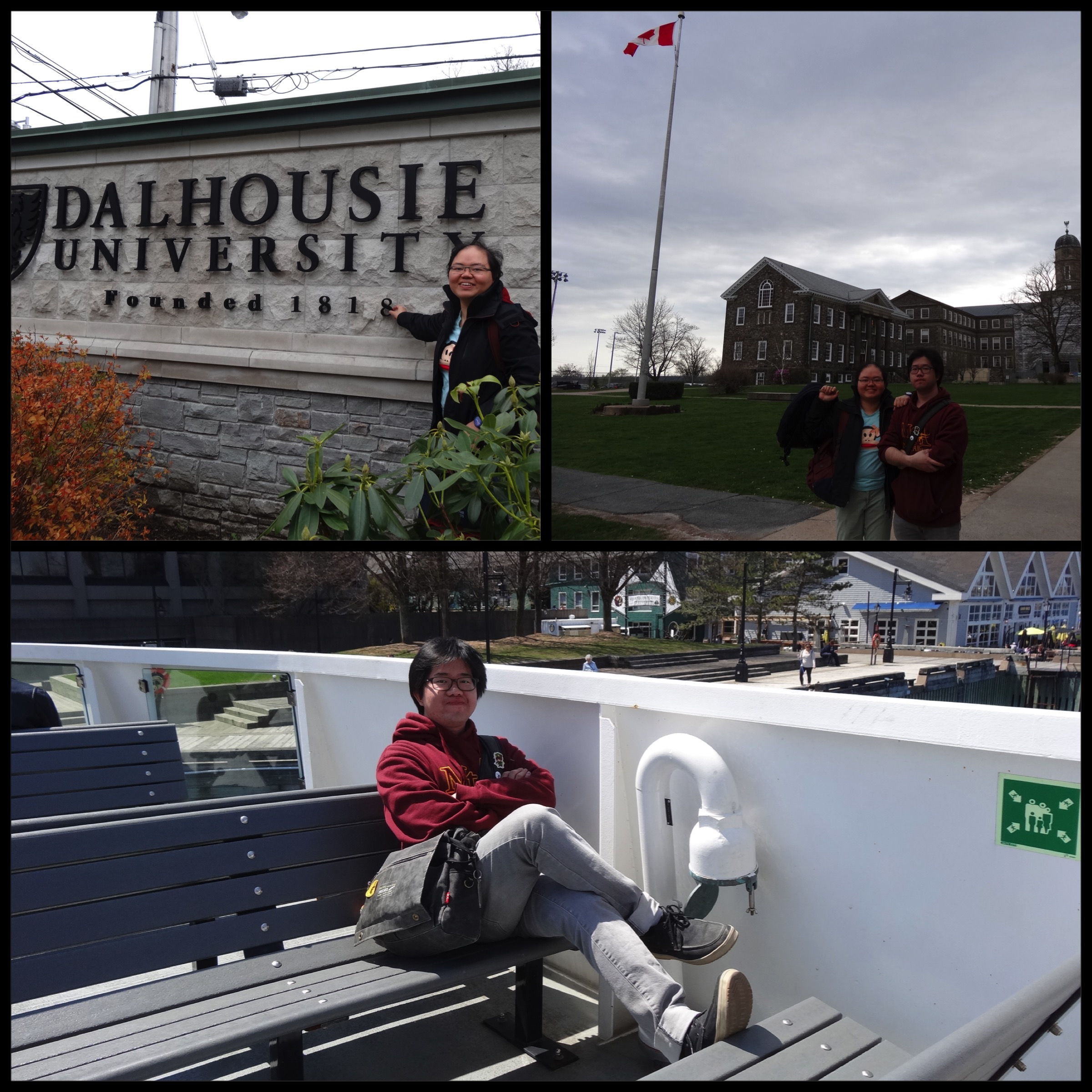 The next day, we're making a trip to Prince Edward Island. There is a bridge connecting Halifax to PEI but wow … there was thick fog and the distance view was so short!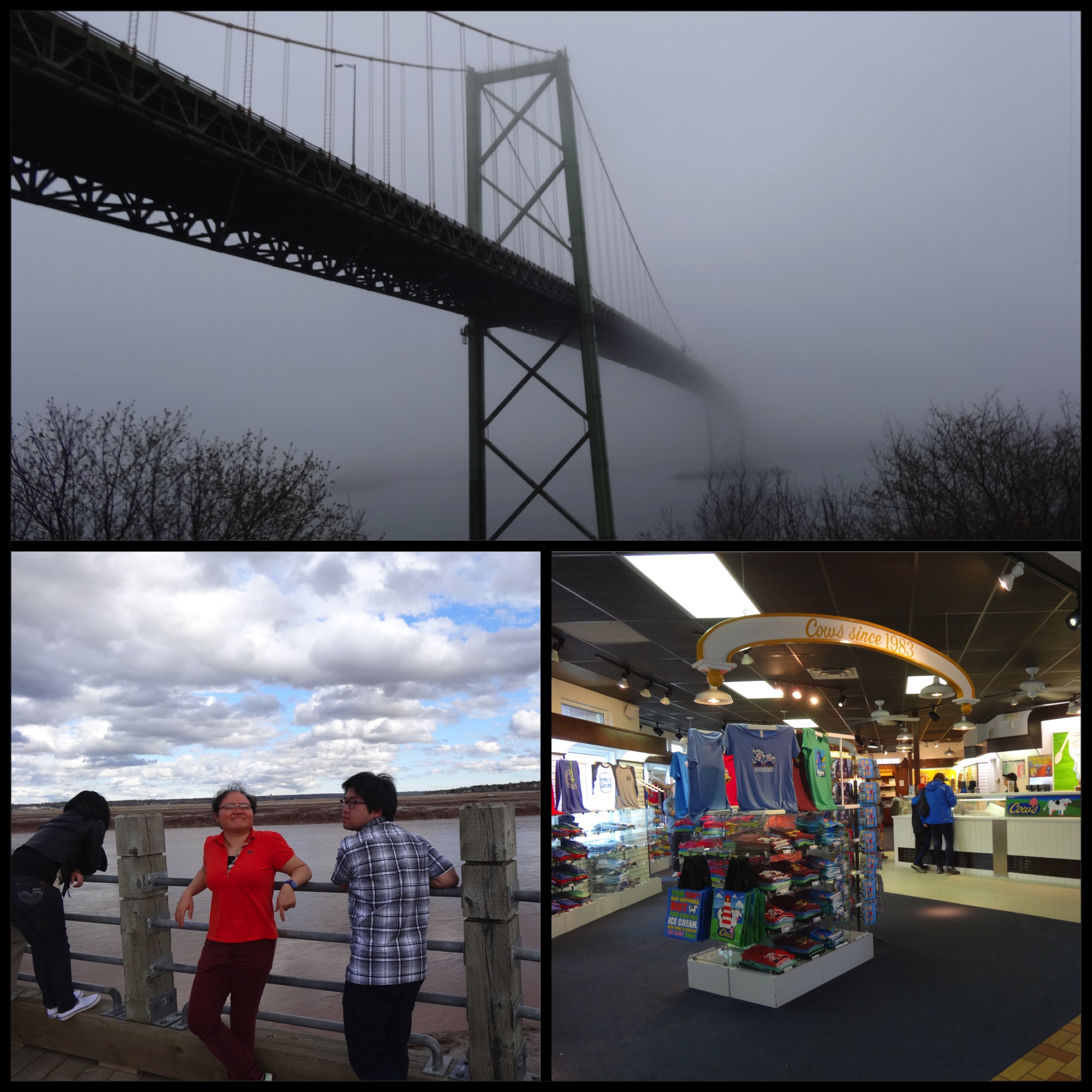 This is also how I imagine a bridge from Lampung to Banten (perhaps …)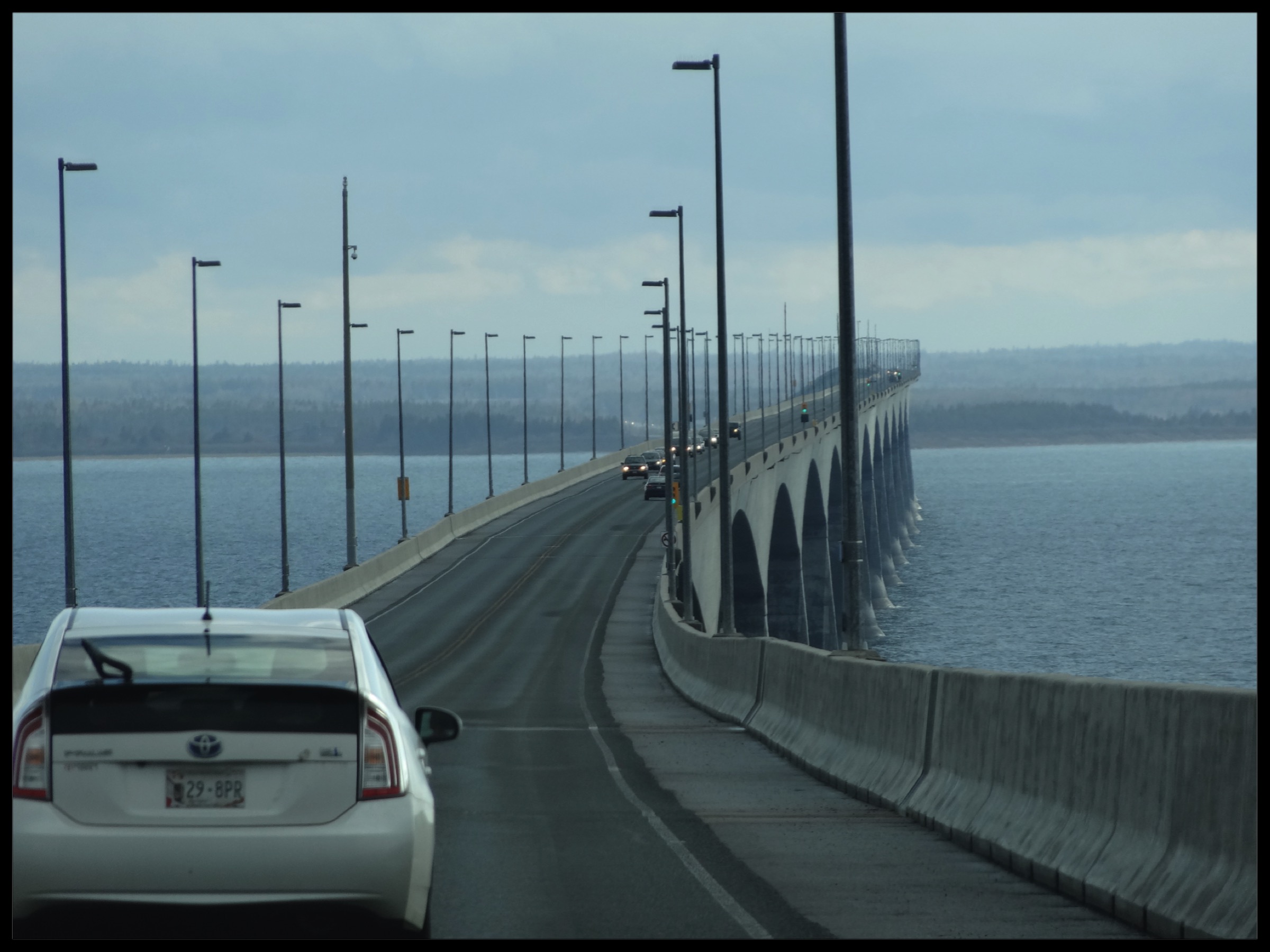 Once we cross the bridge, the cloud is cleared and we stopped by a place called Tidal Wave. There was nothing, but a lot of people seem to enjoy looking at it so we made a stop to check it out. And there was so called Cows Ice Cream Shop that prints out funny meme shirts.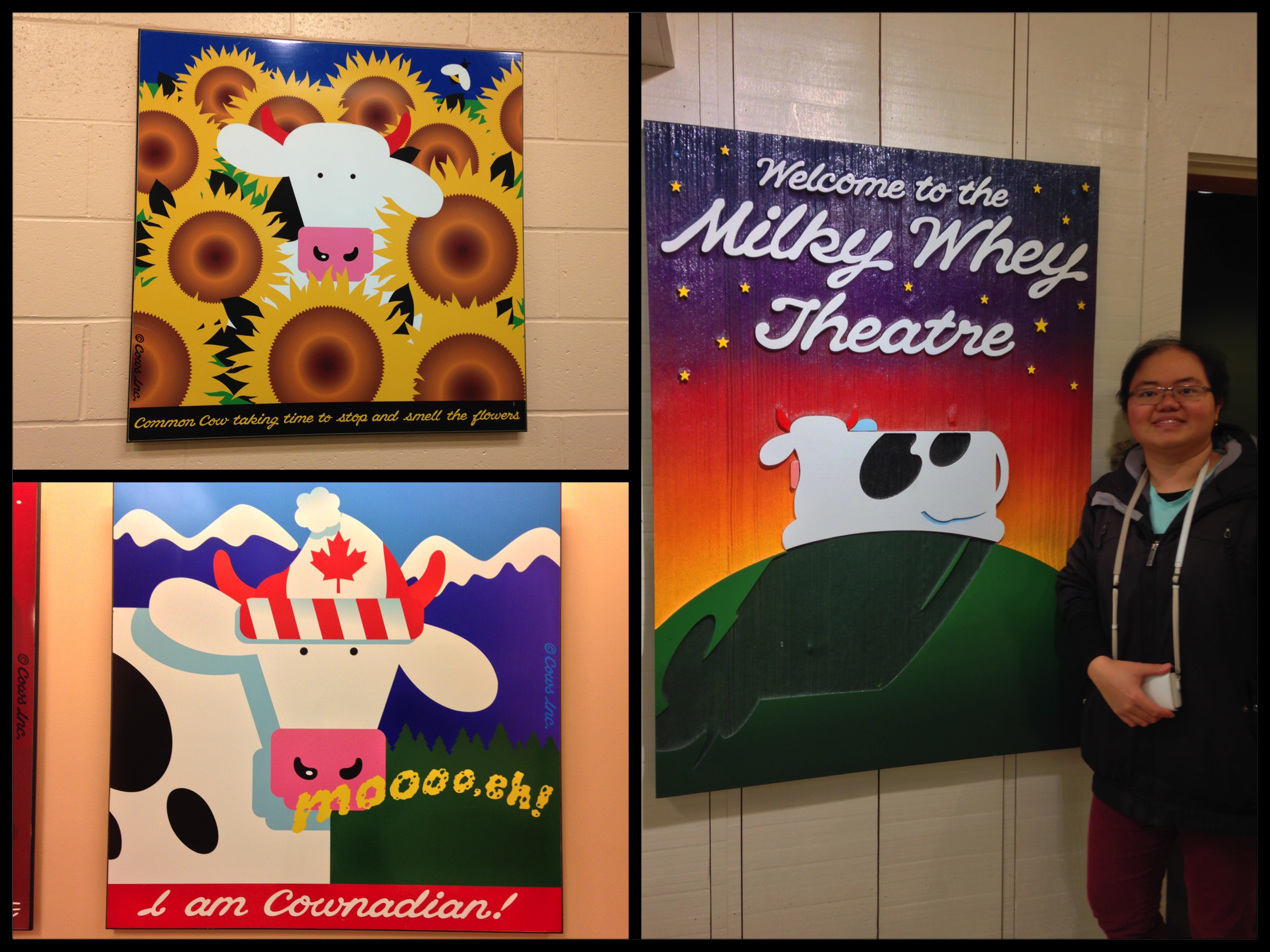 We ate at Lobster and the Wharf! So many seafood!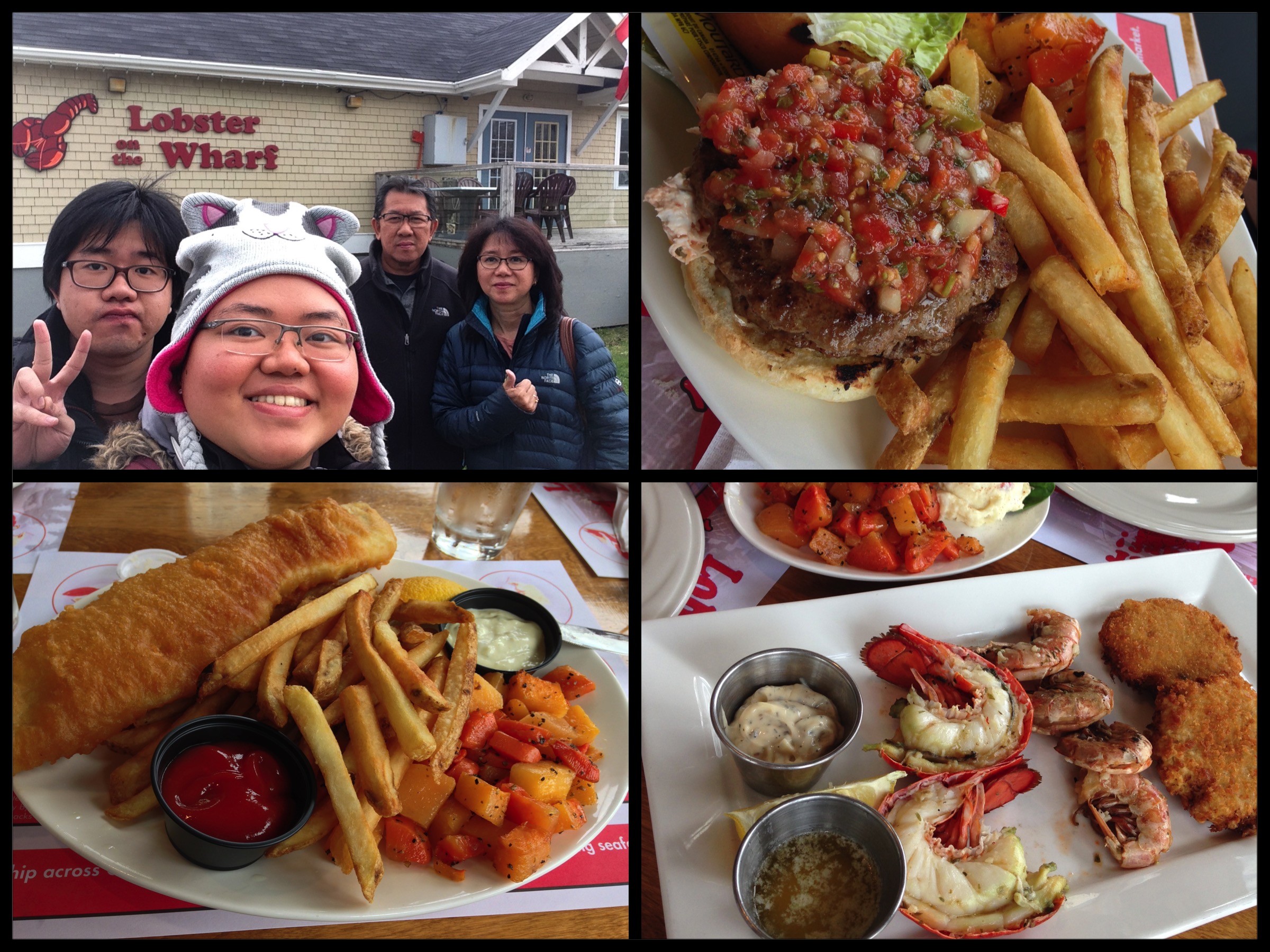 One of the magnificent view I've seen is the presence of so many wind turbines!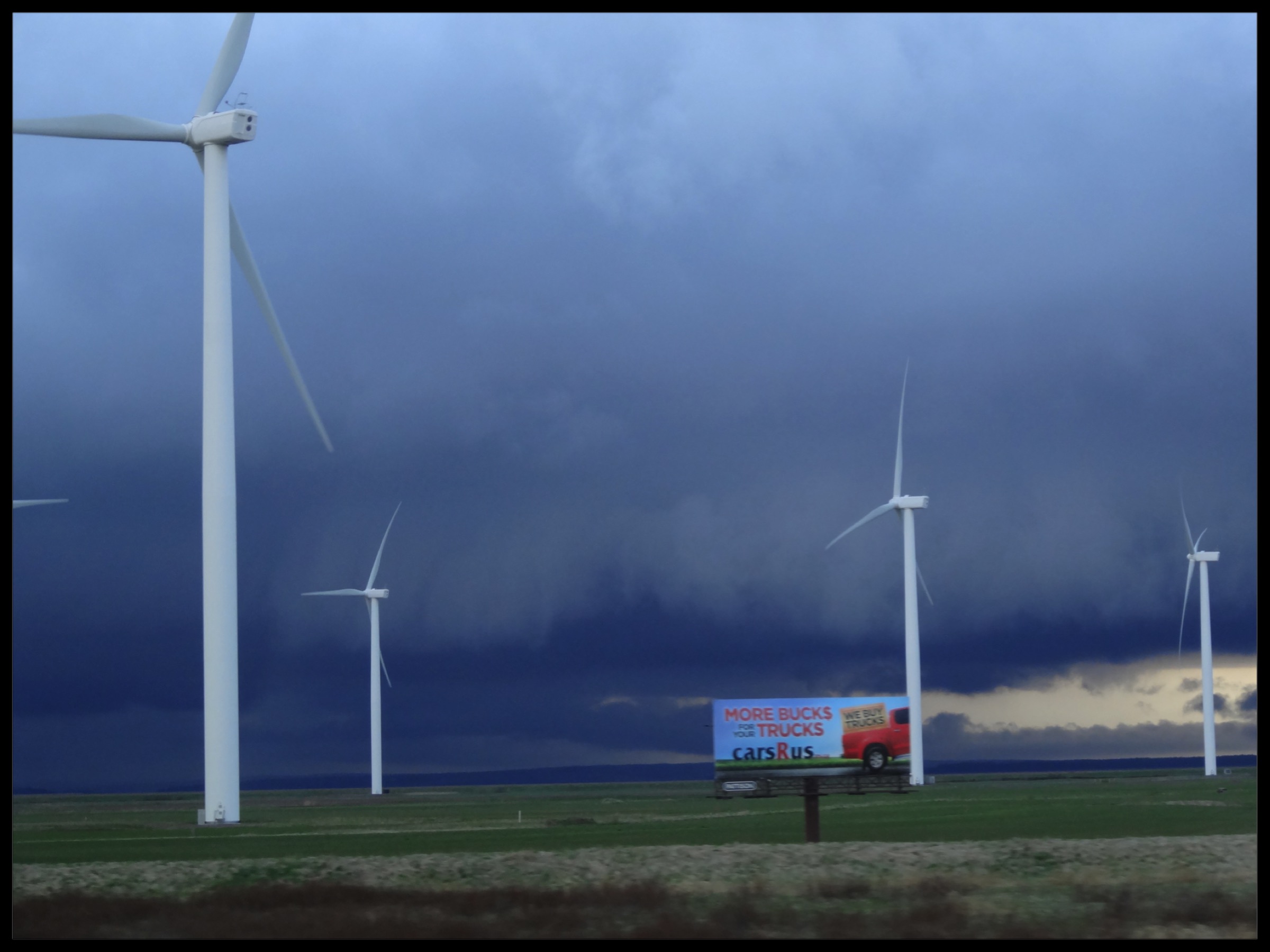 Our Canada trip is almost over! Here comes James' big day for his thesis presentation! We made a trip to Mount Allison University very early in the morning. His thesis title is "Assessing the Prevalence of Bartonella spp in Common Arthropod Disease Vectors of Nova Scotia" ….. so long right!! 😂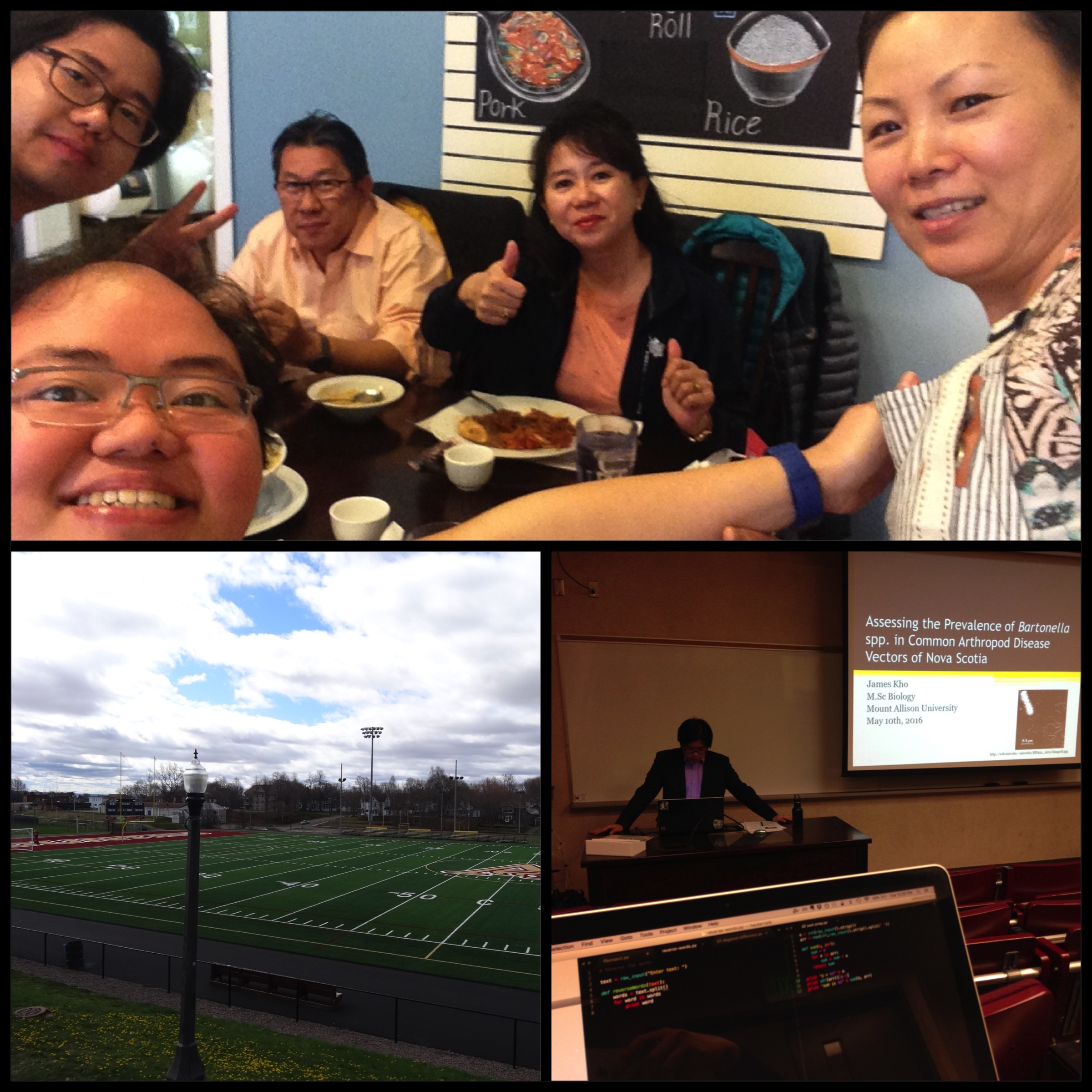 I enjoy checking out the university. Not many students seen, perhaps it's on break season. A small and unique finding is the fact that we ate in an authentic Korean restaurant named Song's Chopstick, here's my review on TripAdvisor! Seemingly, a lot of Koreans migrated and lived here. By then, eating Asian food is such a joy and comforting!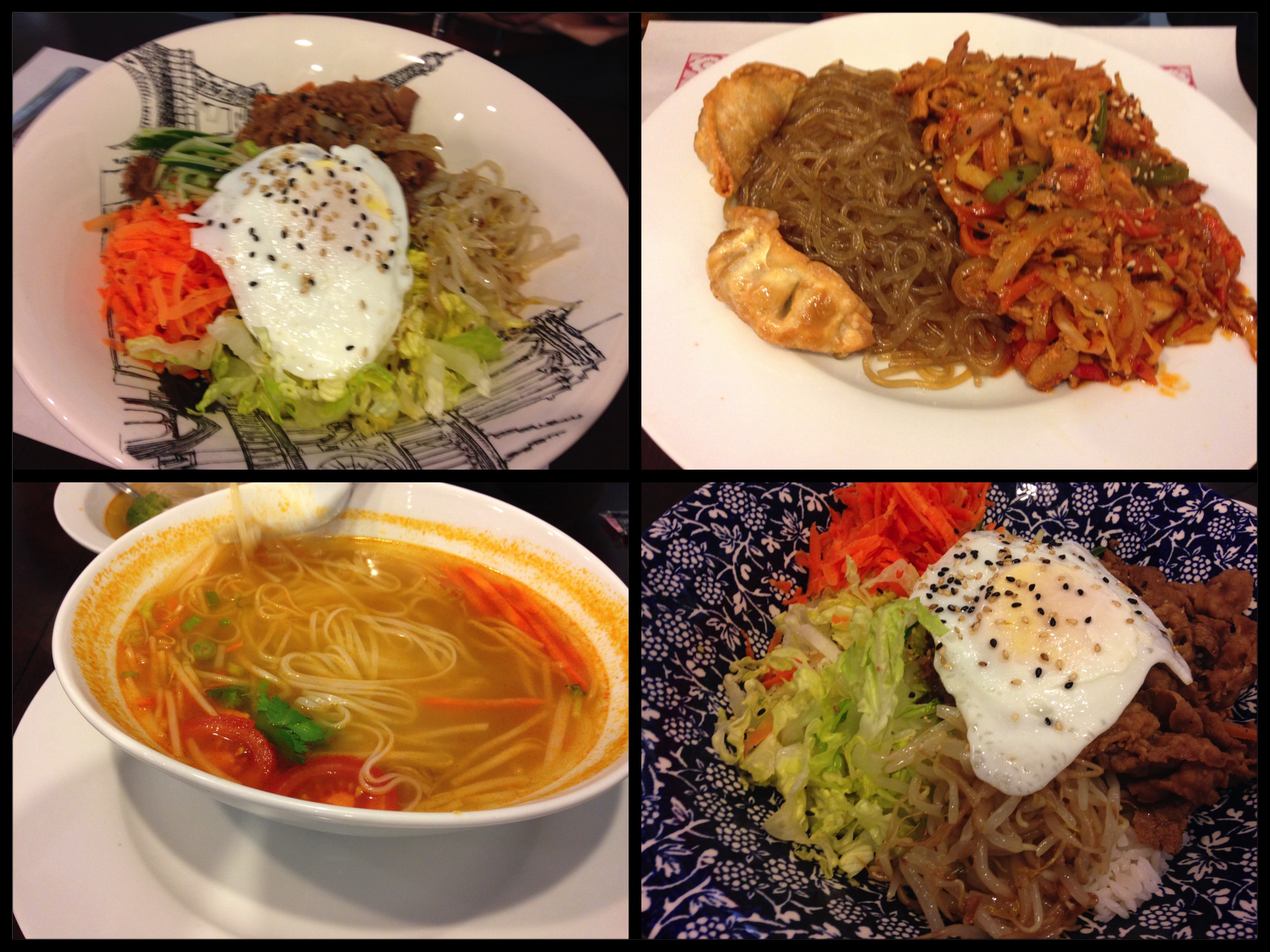 After the thesis, we're moving closer to the university and overnight at Super 8 Amherst. The sky view was super … I don't know how to describe it. Perhaps the sky there is so much wider and bigger and we humans are so small.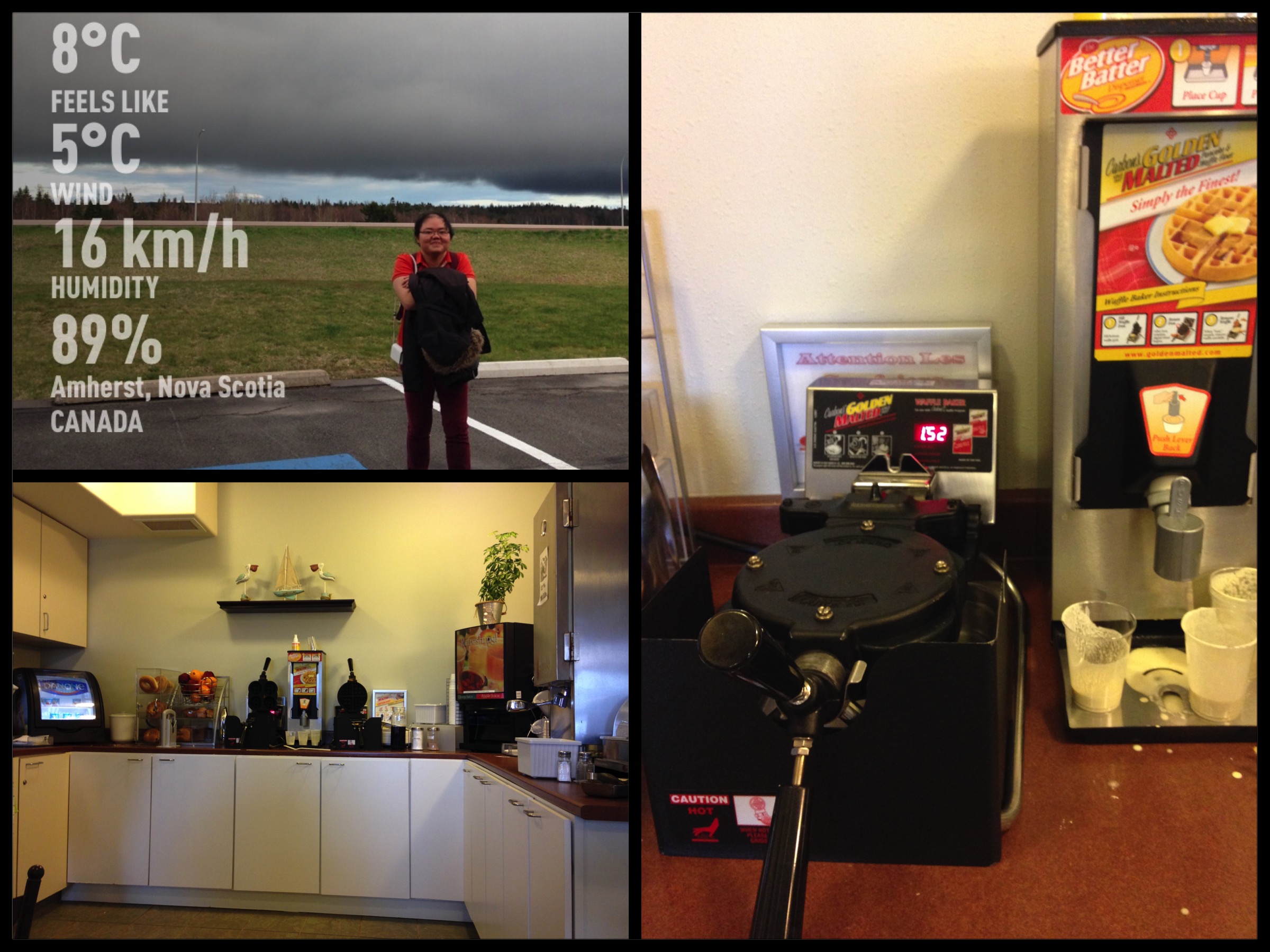 And finally, the graduation day .. and also our last day in Canada. Congratulations James 🎉👨🏼‍🎓! I gift him a pair of Judy Hops and Nick, our favorite characters from Zootopia!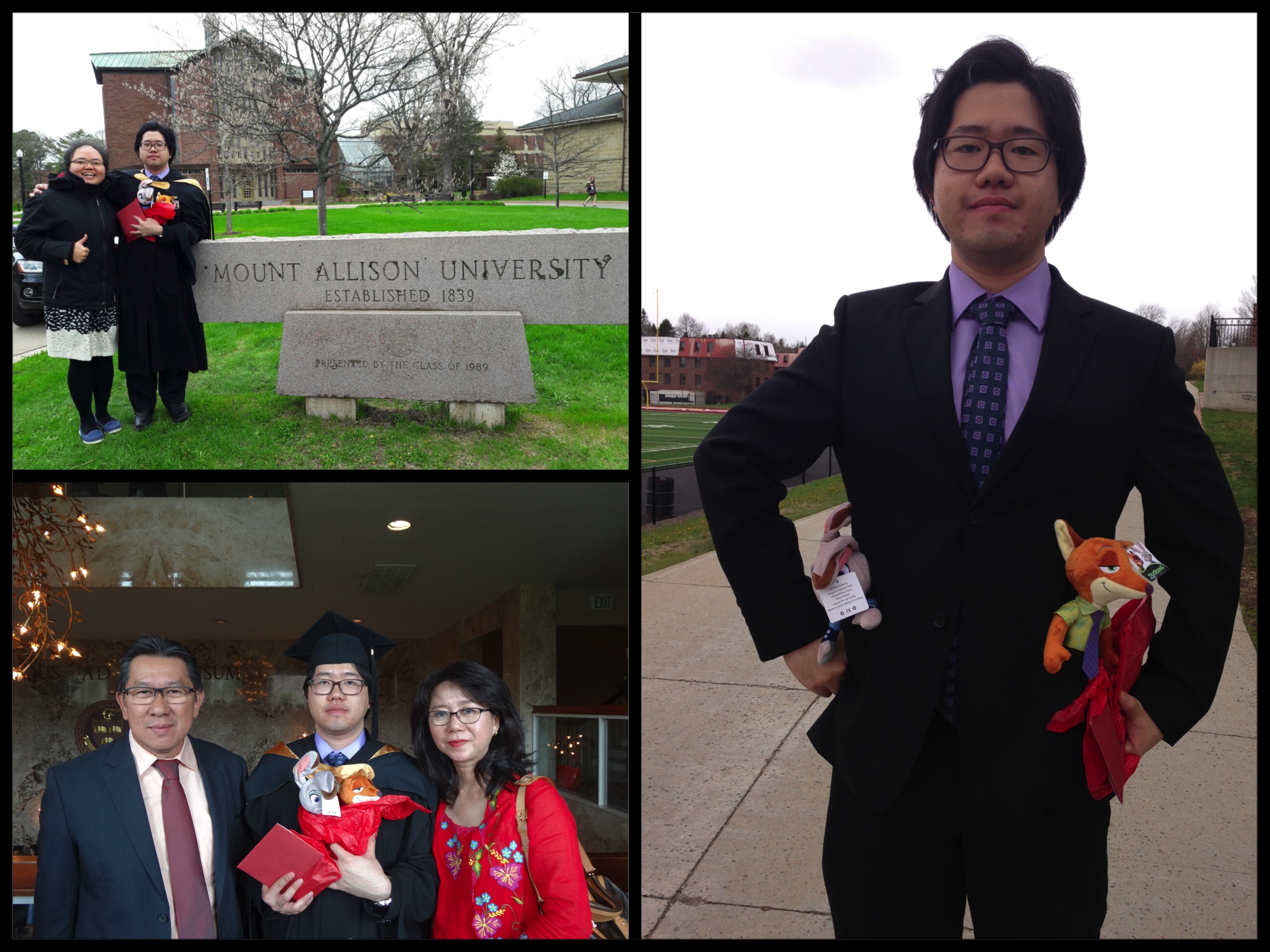 We needed to catch our flight at 3am that night after the graduation. Little did I know, a very long, over 30 hours of journey home awaits. The flight was from Halifax ✈️ Toronto ✈️ Newark (USA) ✈️ Tokyo ✈️ Jakarta. I was happy, really happy that everything went well 🌈.
comments powered by

Disqus