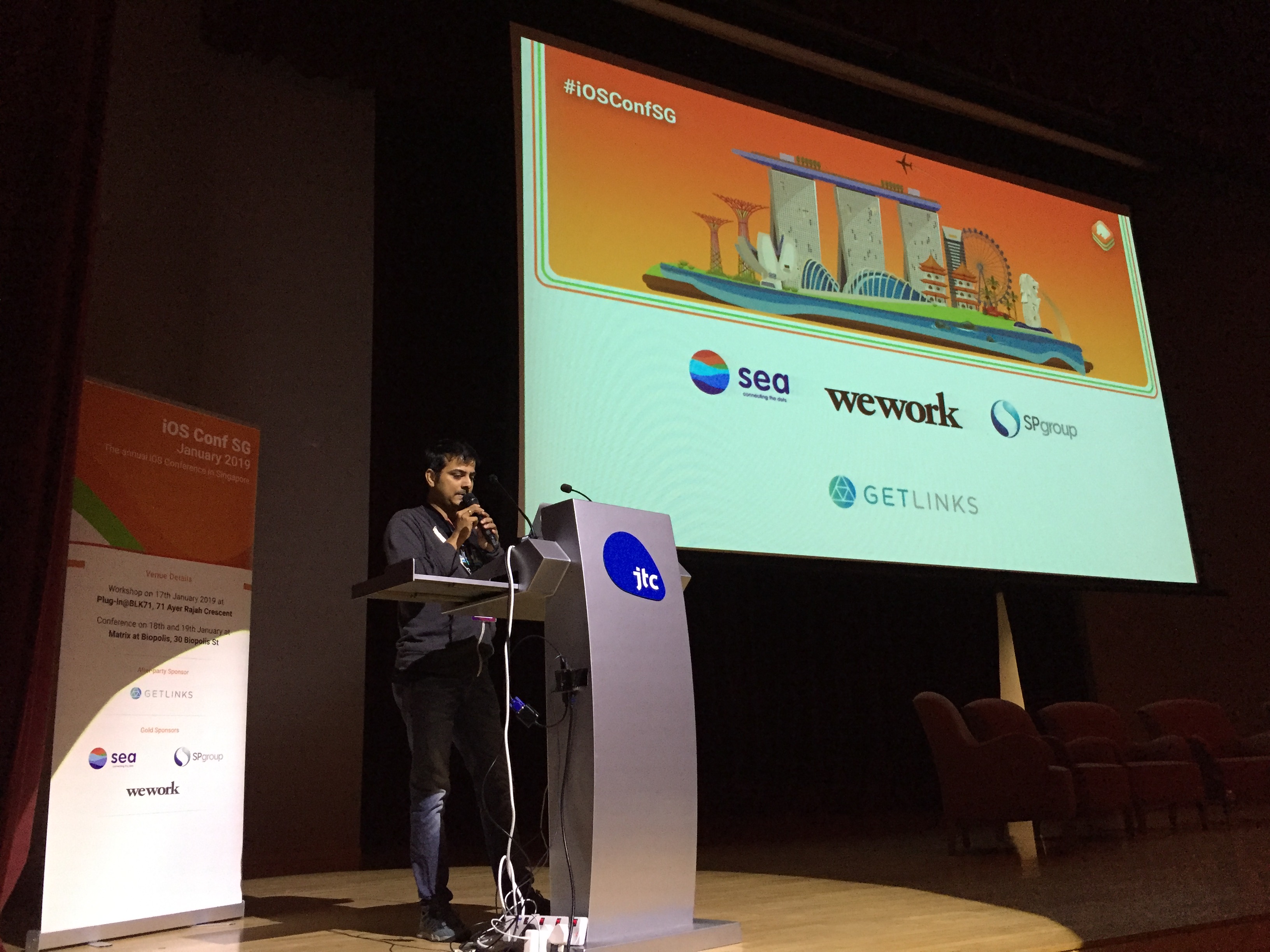 Busy busy busy!! iOS Conf SG is here again and we've been preparing it for the past year, and as always, the intensity is climax a month before D-day!
The role that I'm playing this year is 100% on the app side, perfect as I'm working remotely from Jakarta. Guess what … it's completely rebuilt from scratch without storyboard, and the source code is available from https://github.com/iOSConfSG/2019-iosconfapp 🌈🍻.
A video speaks hundred thousands word, here's what the app can do.
What makes this year's conference special is really the wonderful speakers who really came all the way from far far distance! For example, Paul Hudson, whose Hacking with Swift website will almost appear on Google's search result everytime you start with "how to" keyword. Daniel Steinberg gives us a sneak peak of Swift 5 already! Both of them are really giving very very practical things that I can take home!
This time round, the AR demo by Christian Grail is also captivating! Oh how I wish to know more on this AR, VR areas, but line of work is just not there yet.
Steven Hepting talked a bit about Buck build system. It looks cool but really, this kind of decision to not using Xcode at all, cool but such a steep learning curve 😭 ~~
An interesting talk about file system from Jeffrey is really nice! I thought he's making a clone of Evernote!
Kenneth Poon is really chasing after the perfection of testing. We really do this API contract test in SP Digital, so I'm happy that we walk the talk ✅!
Yasuhiro Inami and his wife, he has been one of the most frequent overseas speakers for iOS Conf SG!
During the conference, my role is to help emcees. One of them is to create Kahoot as we try to break the ice in between sessions. Here's my favorite question from Jeffrey's talk.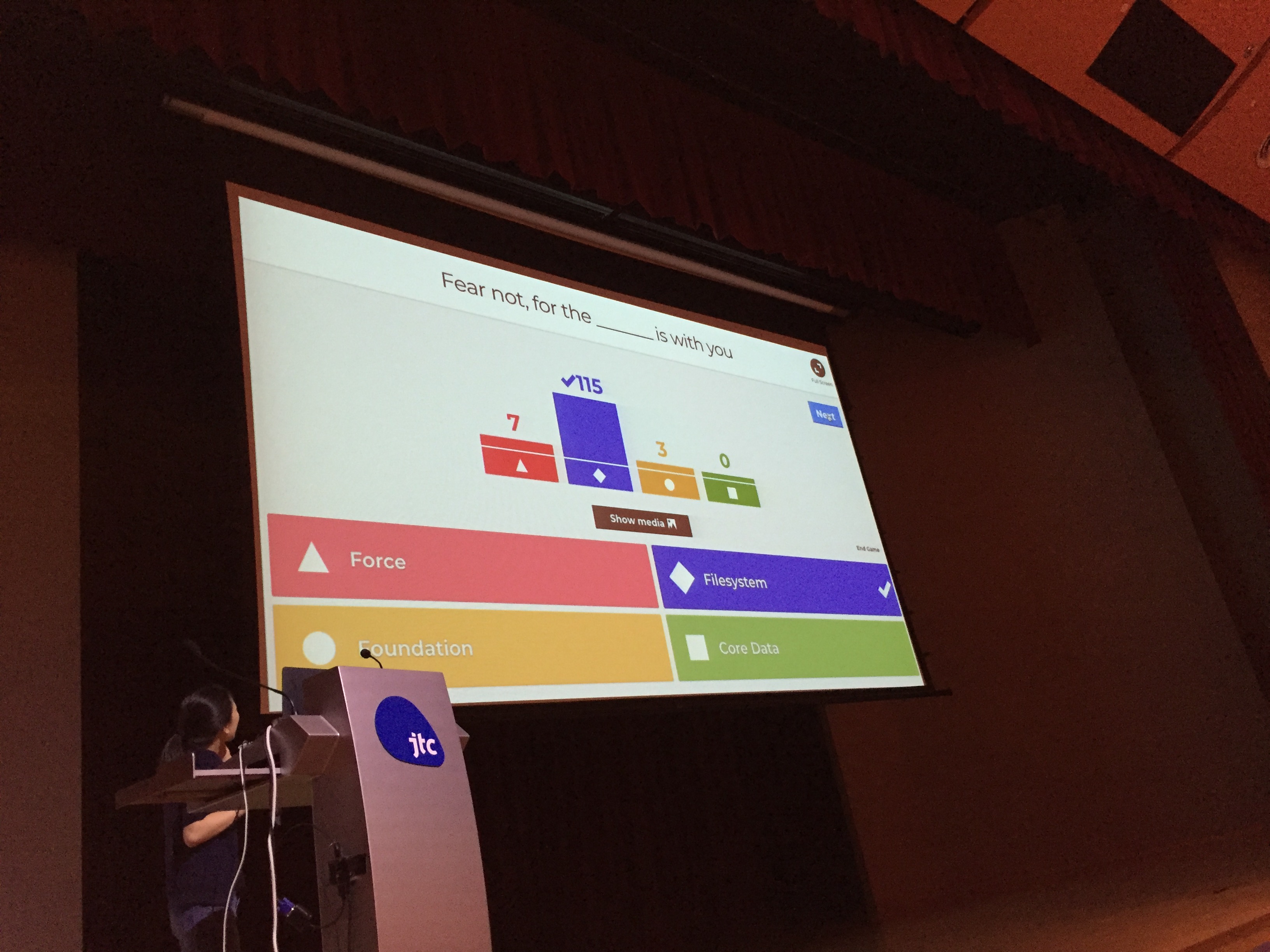 Everything is awesome .. almost, yeah …. this conference wouldn't be possible without the generous help from sponsors and support from all the attendees!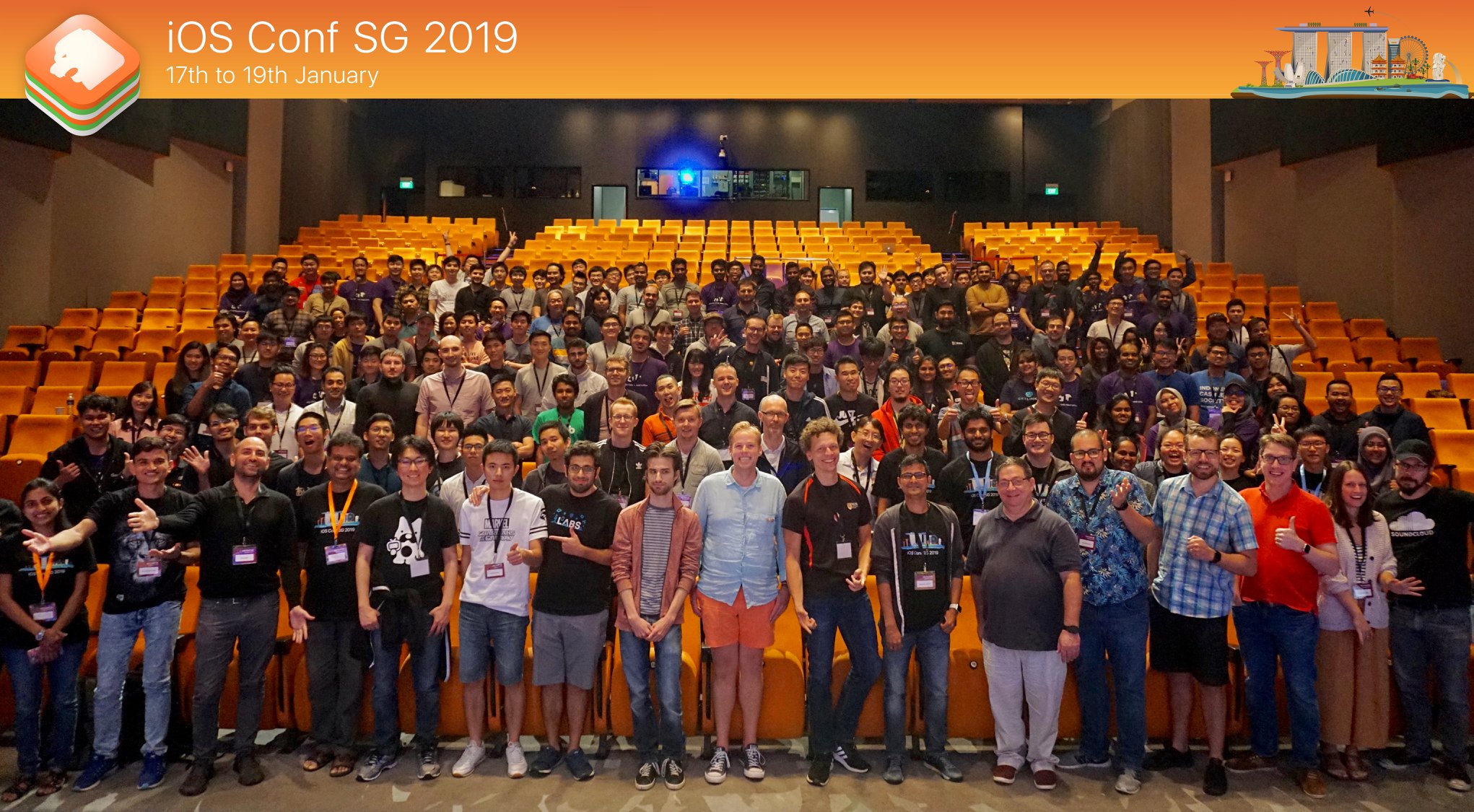 Find iOS Conf SG on Facebook or if you happen to be in Singapore, join iOS Dev Scout Facebook group where we post the regular meetup events. When you do, say hi to me 😉!
comments powered by

Disqus